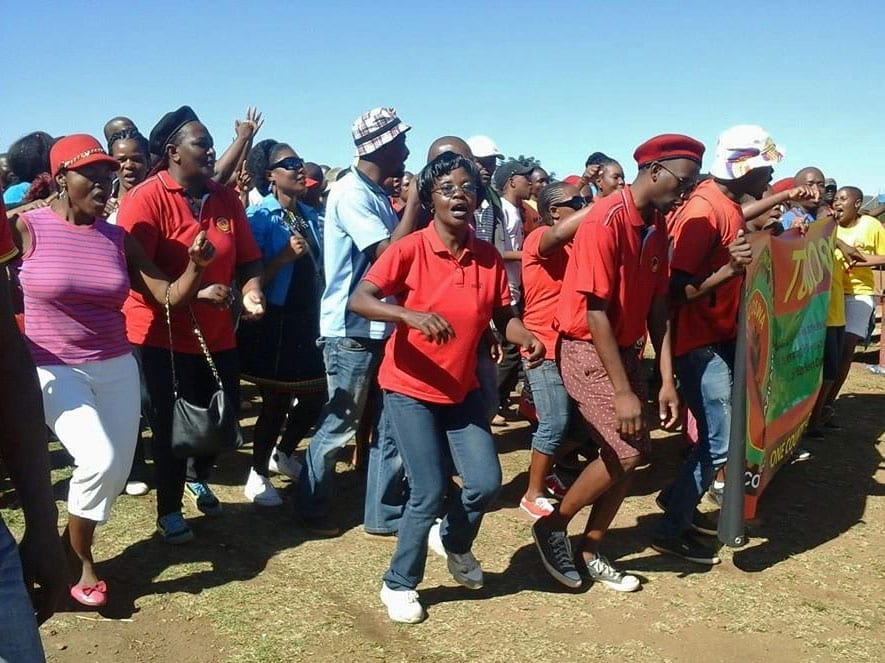 Imprisoned Swazi human rights leader Mario Masuku and student activist Maxwell Dlamini were granted bail today by the Supreme Court of Swaziland, according to the Trade Union Congress of Swaziland (TUCOSWA). The two were charged with terrorism and jailed in May 2014 for slogans they allegedly shouted at a May Day rally.
Masuku and Dlamini were awaiting trial, and if found guilty, each could have faced up to 15 years of hard labor. Masuku, who became seriously ill in prison, was twice denied bail and prison officials would not allow his doctor to see him.  In a statement, TUCOSWA praised the release of the two men, noting, "these are but a few steps, which though appreciated, must tell all of us not to lessen our resolve for change in Swaziland."
The action follows the acquittal and release early this month of Thulani Maseko and Bheki Makhubu. Maseko, a human rights lawyer, and Makhubu, a newspaper editor, were arrested in March 2014 for writing about government corruption and judicial independence and were serving two-year prison terms.
TUCOSWA continues to be a consistent leader in support of union leaders, journalists and human rights activists who have been threatened with violence, arrest, prosecution for their human rights advocacy. Swazi police have harassed members of TUCOSWA, a Solidarity Center ally, breaking up their union meetings and banning rallies.
In May, an international delegation of union leaders traveled to Swaziland, calling on the government to guarantee the rights of workers to freely form unions and exercise freedom of speech and assembly. Led by Wellington Chibebe, International Trade Union Confederation (ITUC) deputy general secretary, and joined by Jos Williams from the AFL-CIO Metropolitan Washington Labor Council and Richard Hall from the Solidarity Center, the fact-finding group found that repressive legislation used by police against union activities had not been addressed by Parliament, even as the government continues to imprison human rights activists for exercising their right to freedom of speech.
Just days before the delegation arrived on May 14, the Swaziland government announced it had registered TUCOSWA after a three-year delay since the federation's founding.