The Solidarity Center, which provided assistance to Burmese union leaders who were exiled under the military dictatorship until 2011, works with the Confederation of Trade Unions of Myanmar (CTUM) and other partners in Burma's growing trade union movement in agricultural, garment, woodworking and other industrial sectors.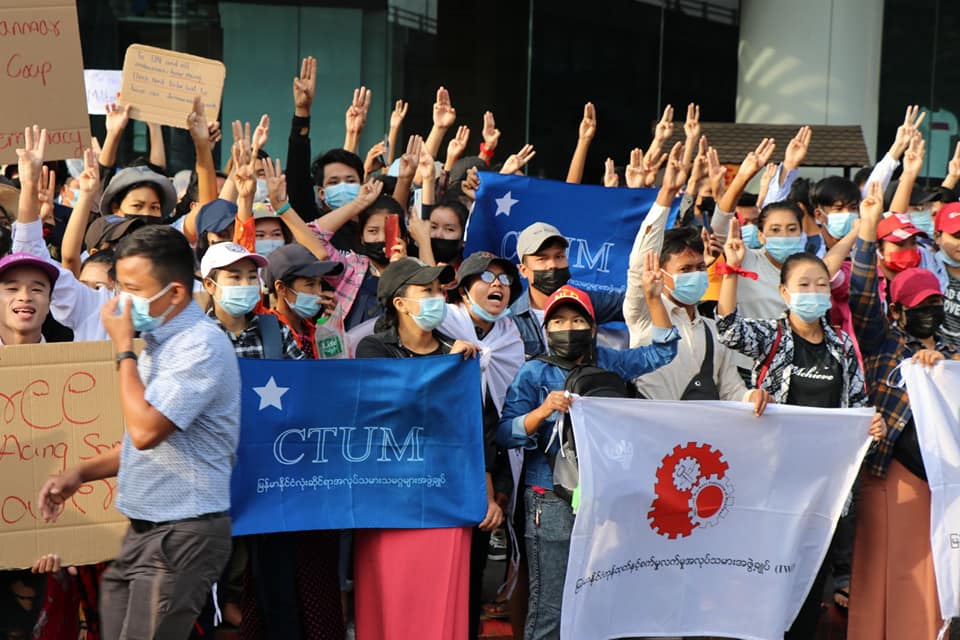 As Myanmar's military junta marks the first year of its overthrow of the country's democratically elected government February 1, delegates to a national unity assembly seeking to establish civilian control and return the country to democracy elected a five-member...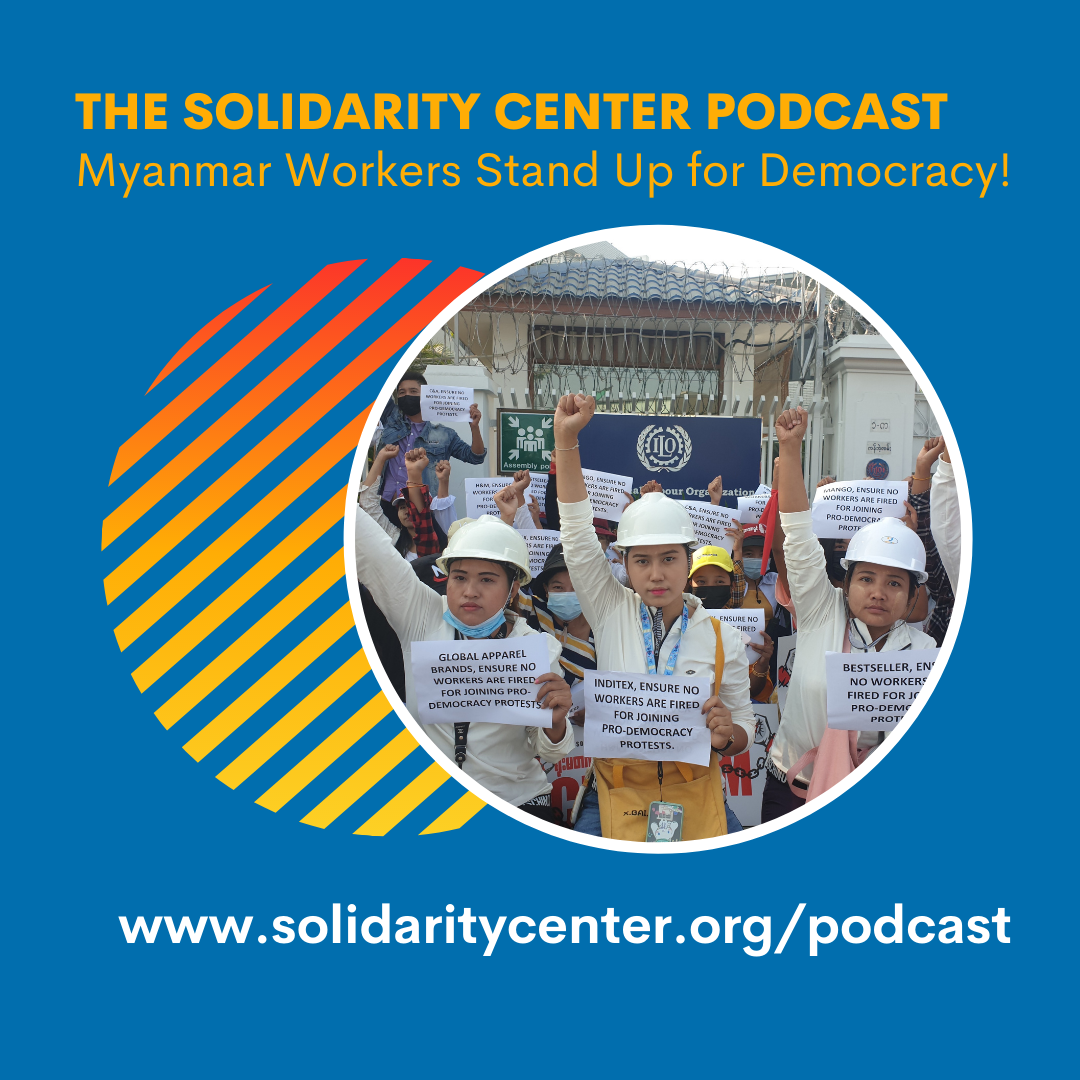 After the military overthrew Myanmar's democratically elected government in February, the country's garment workers, most of them young women, were the first to stand up to defend their right to a free and peaceful society. Since then, workers have led peaceful...