We are the largest U.S.-based international worker rights organization partnering directly with workers and their unions, and supporting their struggle for respect, fair wages, better workplaces and a voice in the global economy.
We value the dignity of work and workers. We know how all the work everyone depends on gets done–who picks the food for your table, cleans your home so you can go to the office, makes your clothes, keeps your streets clean. And at our core is every worker's right to solve issues through collective action and to form unions.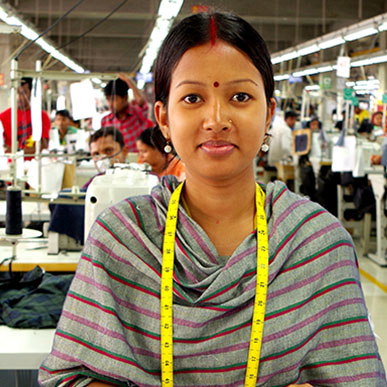 The Solidarity Center Podcast

BILLIONS OF US, ONE JUST FUTURE
CONVERSATIONS WITH WORKERS (& OTHER SMART PEOPLE) WORLDWIDE SHAPING THE WORKPLACE FOR THE BETTER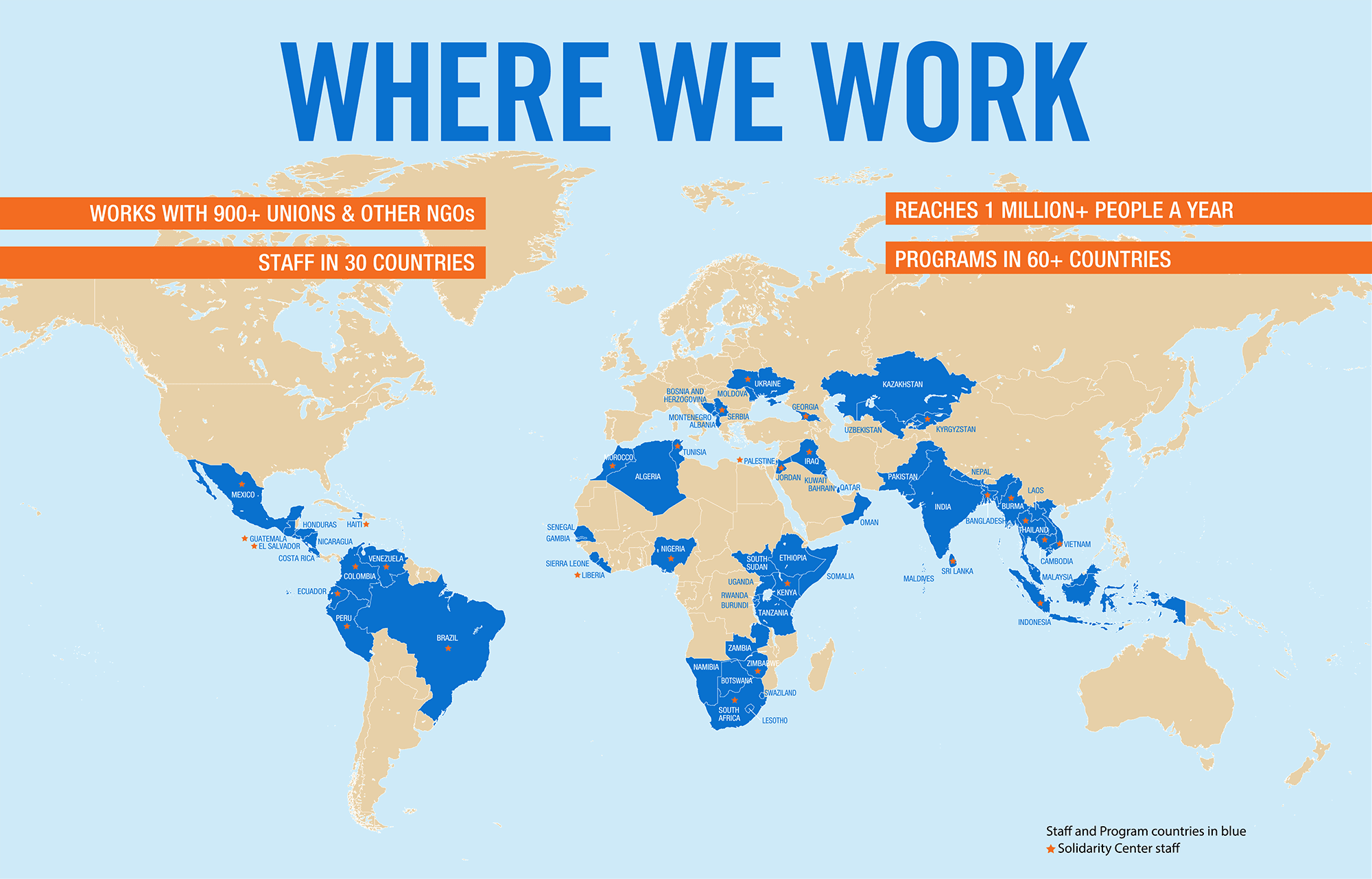 Reaching Over One Million People worldwide
Solidarity Center in the News
Solidarity Center Executive Director Shawna Bader-Blau joined America's Work Force Union Podcast to explain the Solidarity Center's mission and programs, and offered observations on the status of work and workers one year into the pandemic.
read more
Date: March 19, 2021 Time: 9:00 a.m. - 10:00 a.m. EST Place: Virtual. Registration required Join the four core institutes of the National Endowment for Democracy (NED) for a discussion ...
Read More
Date: March 17, 2021 Time: 9:00 a.m. - 10:30 a.m. EST Place: Virtual. Registration required Featuring: Rose Amamo, General Secretary, Amalgamated Union of Kenya Metal Workers, Central Organization of Trade ...
Read More