We are the largest U.S.-based international worker rights organization partnering directly with workers and their unions, and supporting their struggle for respect, fair wages, better workplaces and a voice in the global economy.
We value the dignity of work and workers. We know how all the work everyone depends on gets done–who picks the food for your table, cleans your home so you can go to the office, makes your clothes, keeps your streets clean. And at our core is every worker's right to solve issues through collective action and to form unions.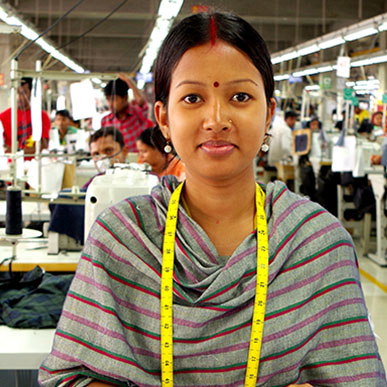 The Solidarity Center Podcast

BILLIONS OF US, ONE JUST FUTURE
CONVERSATIONS WITH WORKERS (& OTHER SMART PEOPLE) WORLDWIDE SHAPING THE WORKPLACE FOR THE BETTER
Hosted by Solidarity Center Executive Director Shawna Bader-Blau
88 PERCENT OF WHOM ARE GRASSROOTS ORGANIZATIONS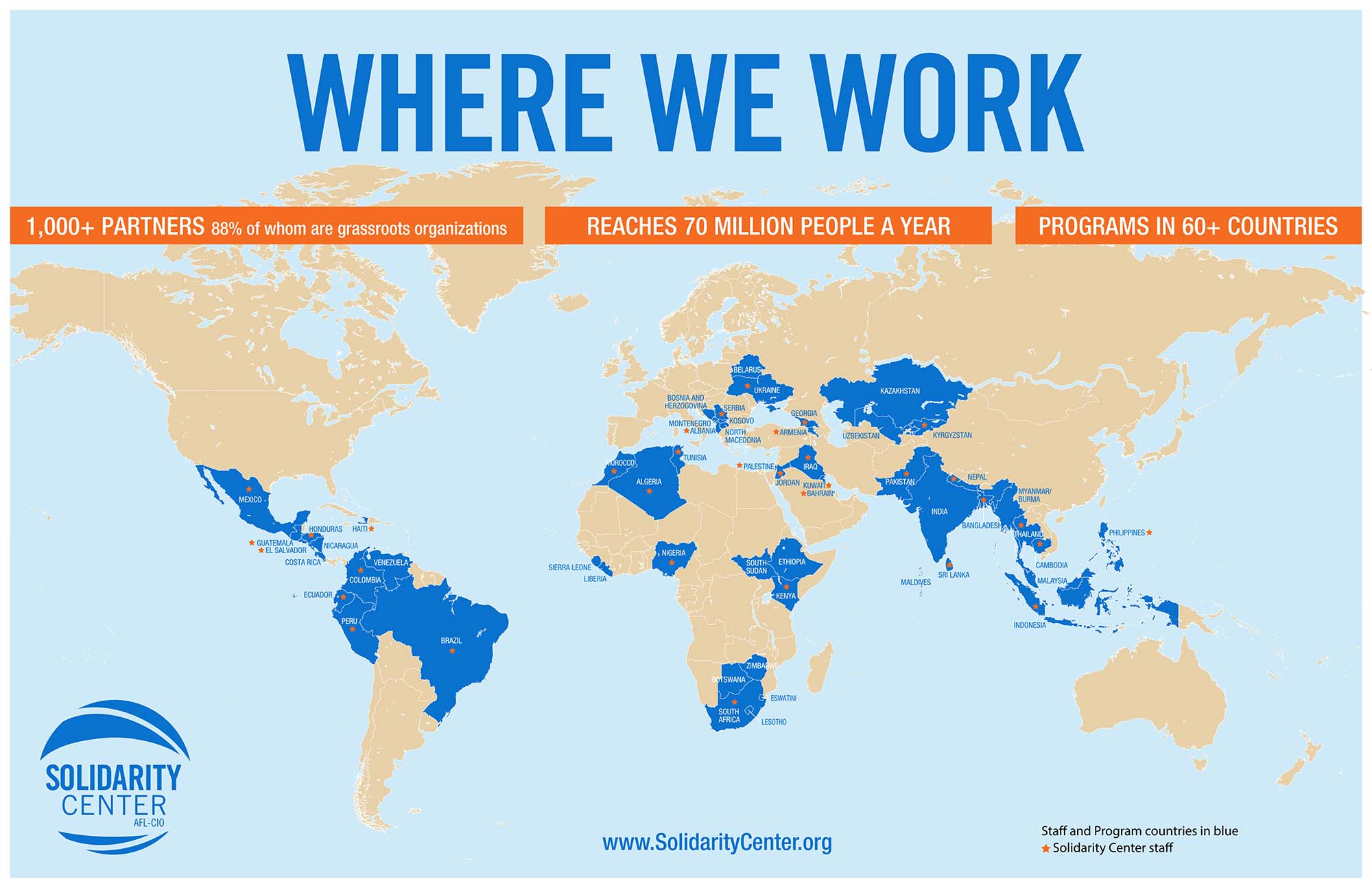 Reaching 70 Million+ People Worldwide
Solidarity Center in the News
The global brands purchasing from Southeast Asia's garment factories often do little to intervene unless facing sustained pressure, said Dave Welsh, Burma and Thailand country director for labor rights NGO Solidarity Center, who also worked in Cambodia from 2010 to...
read more
Date: Wednesday, April 5, 2023 Time: 3:30 PM - 8:00 PM EDT Place: National Endowment for Democracy, 1201 Pennsylvania Ave. NW Suite 1100 Washington, D.C., DC 20004. Click here to ...
Read More
Date: Thursday, March 30, 2023 Time: 8 a.m. to 3:30 p.m., Central Africa Time / 2 a.m. to 9:30 a.m., Eastern Daylight Time Place: In-person (Southern Sun Ridgeway Lusaka, Zambia) ...
Read More