An estimated 450 million people work in global supply chains—in textiles, retail, fisheries, electronics, construction, tourism, transport and agriculture. Economic globalization has created benefits for consumers, business and suppliers, but the practice of sourcing goods and services from countries where wages are low and laws are lax often results in jobs that are insecure and informal, involving dangerous workplaces, forced overtime and even slavery.
The Solidarity Center works with unions, worker associations and other allies in countries throughout the global supply chain in countries such as Bangladesh, Honduras, Lesotho, Morocco and Uzbekistan to address poverty wages, dangerous and unsafe working conditions and limited rights on the job.
For instance in Lesotho, the Solidarity Center partnered with labor rights and women's rights organizations to negotiate a worker-centered, precedent-setting program to comprehensively address the rampant gender-based violence and harassment denying thousands of women garment workers a safe and dignified workplace. The Solidarity Center is helping lead training in addressing and preventing sexual harassment and other forms of gender-based violence among 10,000 workers at five factories there.
Migrant workers comprise a large part of the global supply chain, traveling to countries such as Malaysia to work in factories and to Gulf countries as domestic workers. The Solidarity Center partners with unions such as the Central Organization of Trade Unions-Kenya and the Kuwait Trade Union Federation to advocate for policies and legislation that address the exploitation and abuse migrant workers face, and educate workers who plan to work abroad about labor laws and workplace rights in their origin and destination countries.
The Global Organizing Symposium, a daylong side event of the AFL-CIO Convention, brought together workers and activists from around the world to share experiences focused on building collective power for workers post-pandemic and highlighted their role in fighting...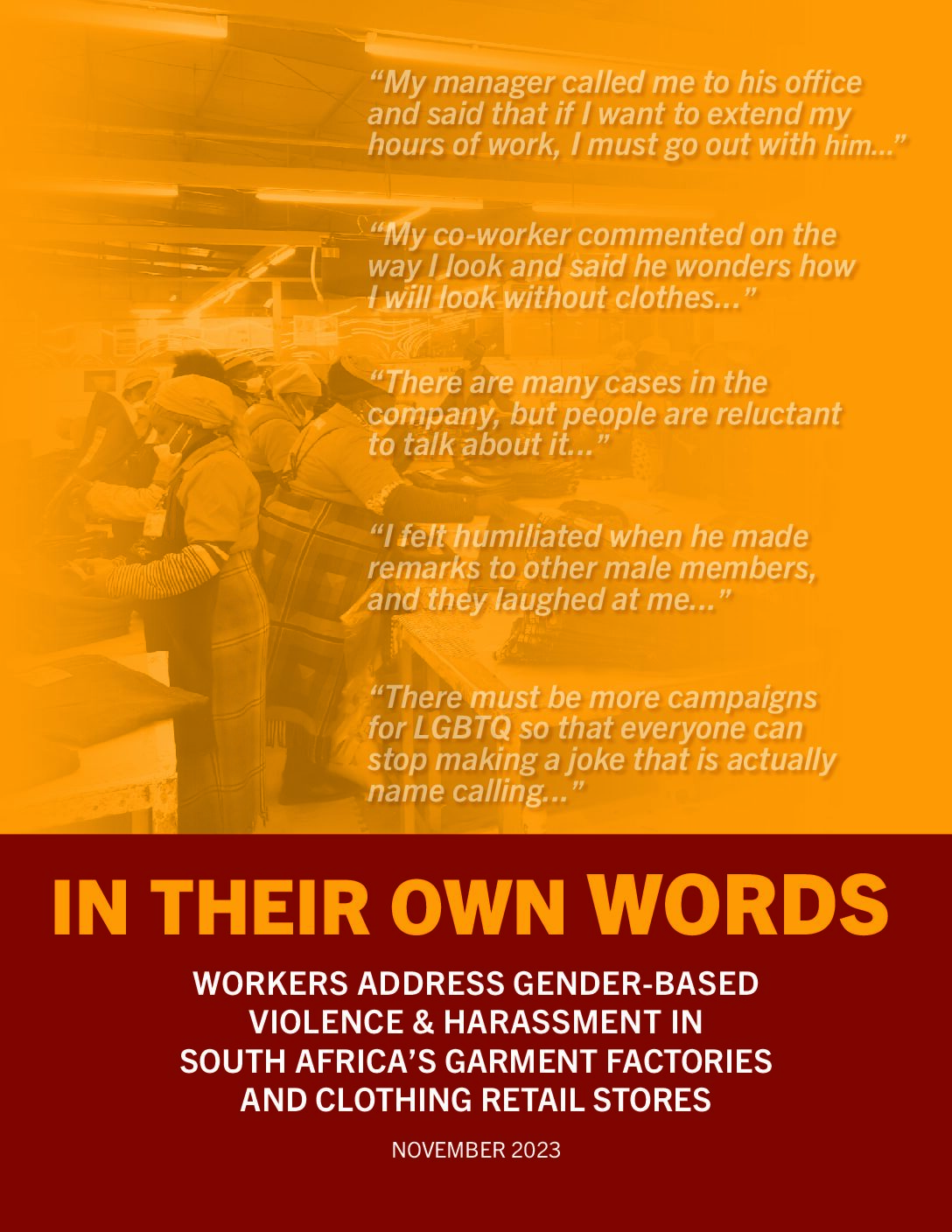 In South Africa, 98 percent of women garment and retail workers surveyed in 2022 said they had experienced one or more forms of gender-based violence or harassment, including physical abuse, unwanted sexual advances, psychological abuse, bullying and rape. To better...
read more