Each year, more than 2 million workers die on the job—more than 6,000 a day worldwide. Hundreds of millions more workers a year suffer from non-fatal job-related accidents and illnesses.
The global coronavirus pandemic highlighted and exacerbated the vast inequities facing working people as many risked exposure to the virus without protective safety equipment, tending to sick patients, staffing grocery stores and driving public transport.
In partnership with the Solidarity Center, unions negotiated stepped-up protections and improved wages for workers who risked their lives on the front lines of the crisis, and supported unions as they worked with governments and employers to ensure those furloughed or laid off during the pandemic received wages and social protections such as access to food distribution and unemployment compensation.
Around the world, the Solidarity Center supports networks of unions that are pushing for workplace health and safety measures, such as in Serbia, where unions created a national network of trade union activists to improve workplace safety and health monitoring, and bargain collectively with employers to expand such protections for all workers, regardless of whether they are union members.
On April 28, workers and worker rights activists like the Solidarity Center observe World Day for Safety and Health at Work, an annual day of remembrance for workers who died or were injured on the job and a day to renew the struggle for decent work—family-supporting wages, sick leave and other benefits and safe and healthy working conditions.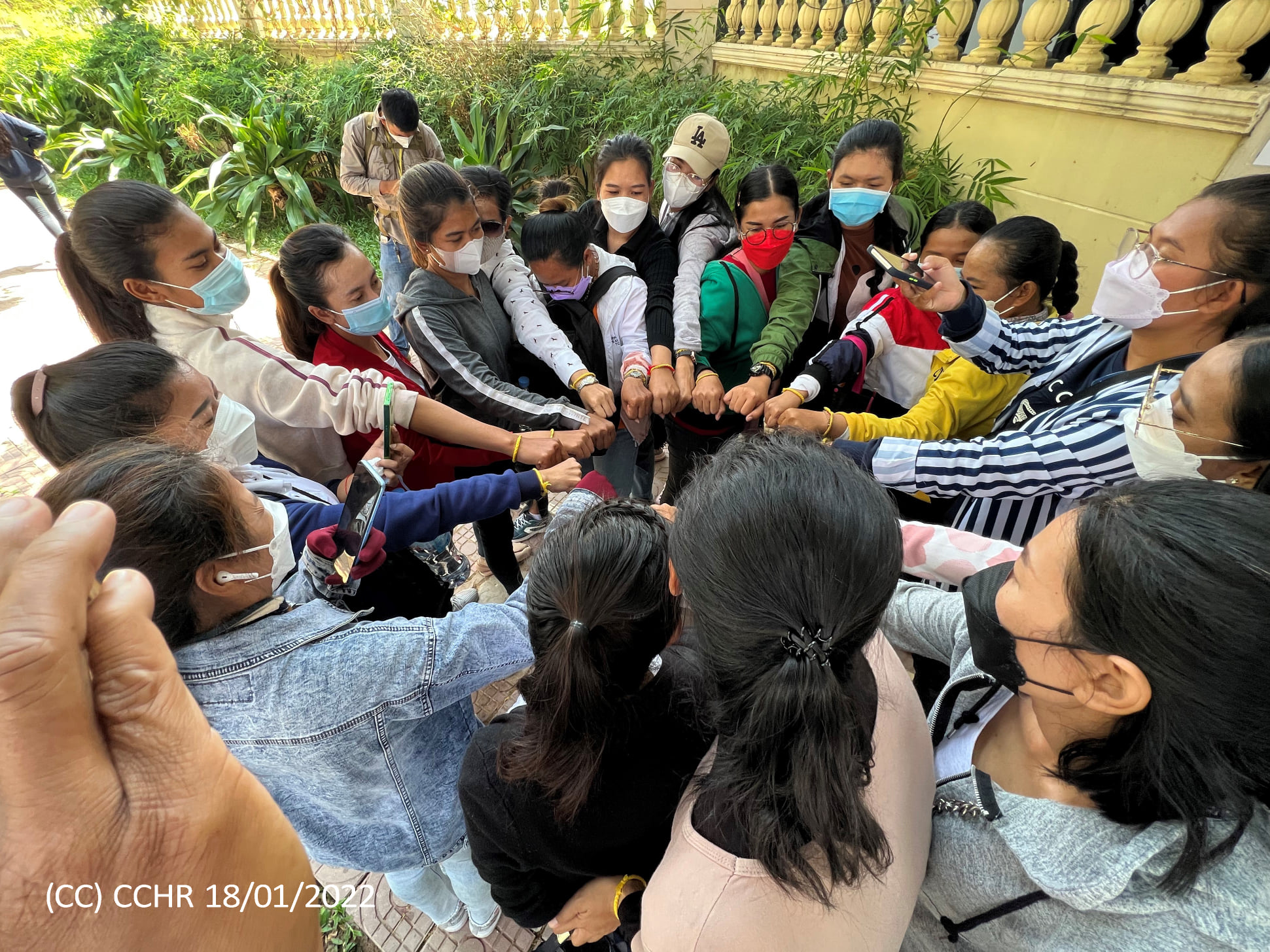 Striking workers at NagaWorld hotel and casino complex in Phnom Penh, Cambodia, petitioned several embassies and consulates this week asking them to contact the government about the arrests of union leaders and urge officials to respect human rights. During a police...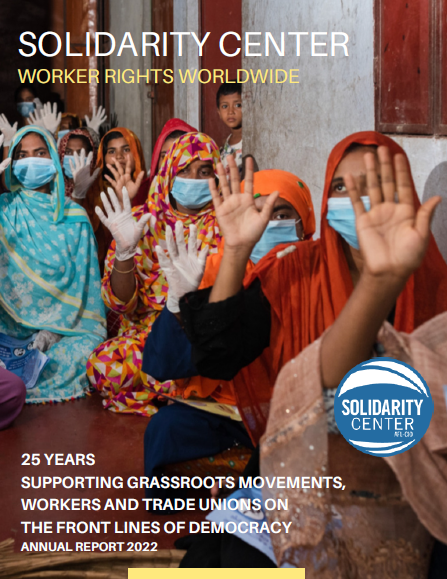 In 2022, the Solidarity Center marked a quarter century of supporting embattled workers, advocating and litigating for change, and celebrating worker rights advances in troubled times. As crackdowns on fundamental civil rights intensify around the world, workers and...
read more