The Solidarity Center works to ensure that all workers have rights protected under international law and have access to effective legal remedies if those rights are violated.
The Solidarity Center works with workers, unions and other organizations around the world to rewrite the rules so workers can form unions and take collective action to promote their rights and be free from exploitation. The Solidarity Center has assisted workers and unions in countries such as Bangladesh, Cambodia, Guatemala, Myanmar, Thailand and Ukraine to analyze legislation and develop strategies to defeat repressive legislation and promote laws and regulations consistent with international law.
Our work supports novel litigation at the national and regional levels to expand rights to workers and unions. For example, the Solidarity Center has supported constitutional litigation to ensure domestic workers in South Africa have access to the national workers compensation fund, and is working with lawyers in Bangladesh to support workers in challenging the use of false criminal charges to dismiss and silence workers. The Solidarity Center also supports efforts in regional human rights courts to promote the rights of informal economy workers in Africa and to hold governments accountable for anti-union violence in the Americas.
The Solidarity Center also is working to build accountability for multinational firms in global supply chains that remain largely beyond the reach of the law in countries where their suppliers are located and in their home countries. The lack of accountability is a major driver of worker exploitation in supply chains, including wage theft, unsafe workplaces, violence against workers and attacks against unions.
Educating workers on their rights and how to use them in the workplace is also a key component of our work. Through the International Lawyers Assisting Workers Network (ILAW), we are building a legal community and increasing the capacity of lawyers and activists to effectively use domestic, regional and international laws and institutions. The ILAW Network brings together more than 400 lawyers in some 55 countries.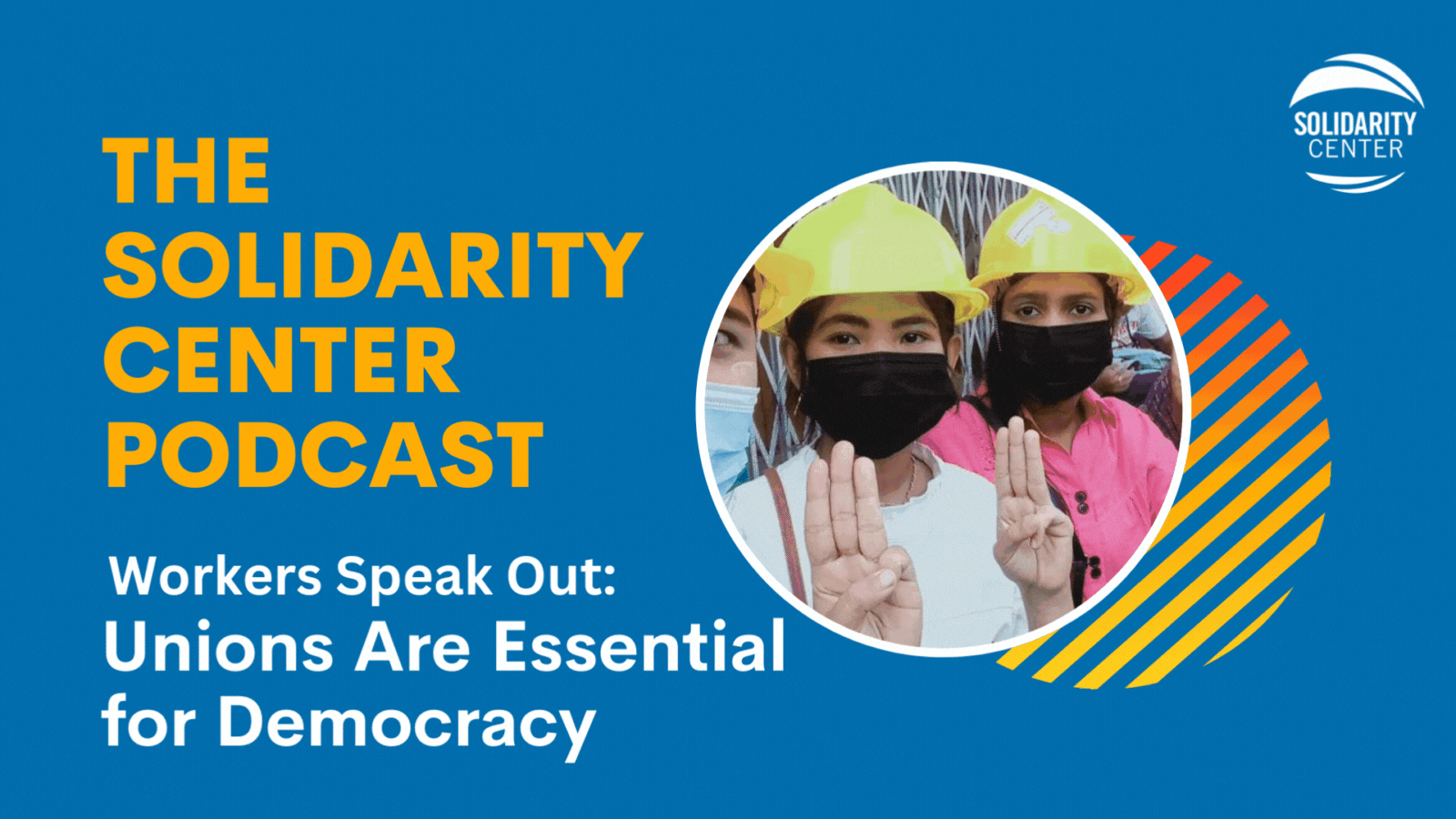 Workers from around the world, including those exiled from Belarus, Eswatini and Myanmar for forming unions, striking and trying to speak freely, describe why democracy is important—and why unions are key to democracy—in a special episode of The Solidarity Center...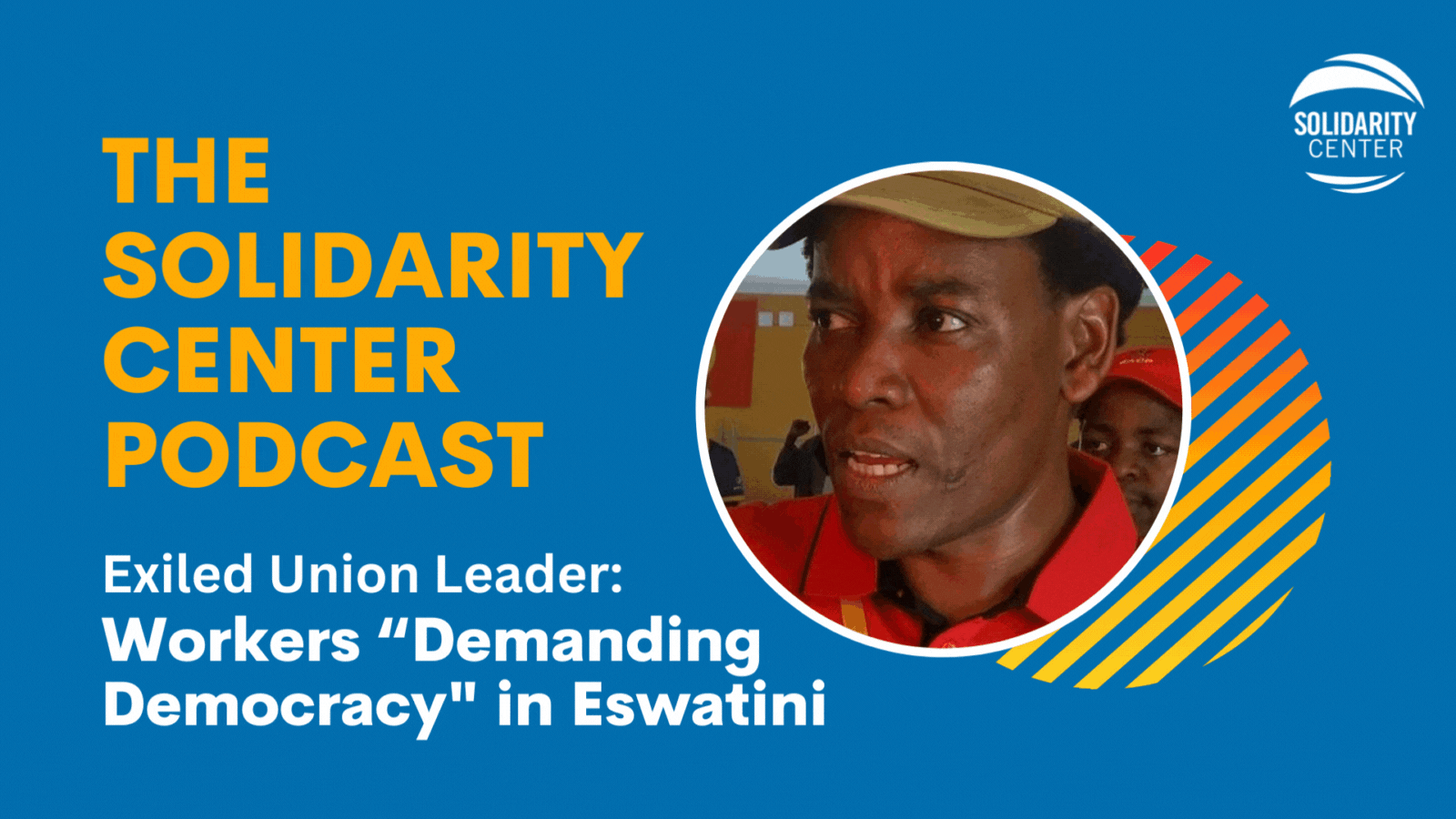 In Eswatini, a landlocked country in southern Africa, union workers are routinely harassed, attacked and even killed for going on strike or holding rallies. In 2021, dozens of workers were killed by security forces in what Amnesty International called "a full-frontal...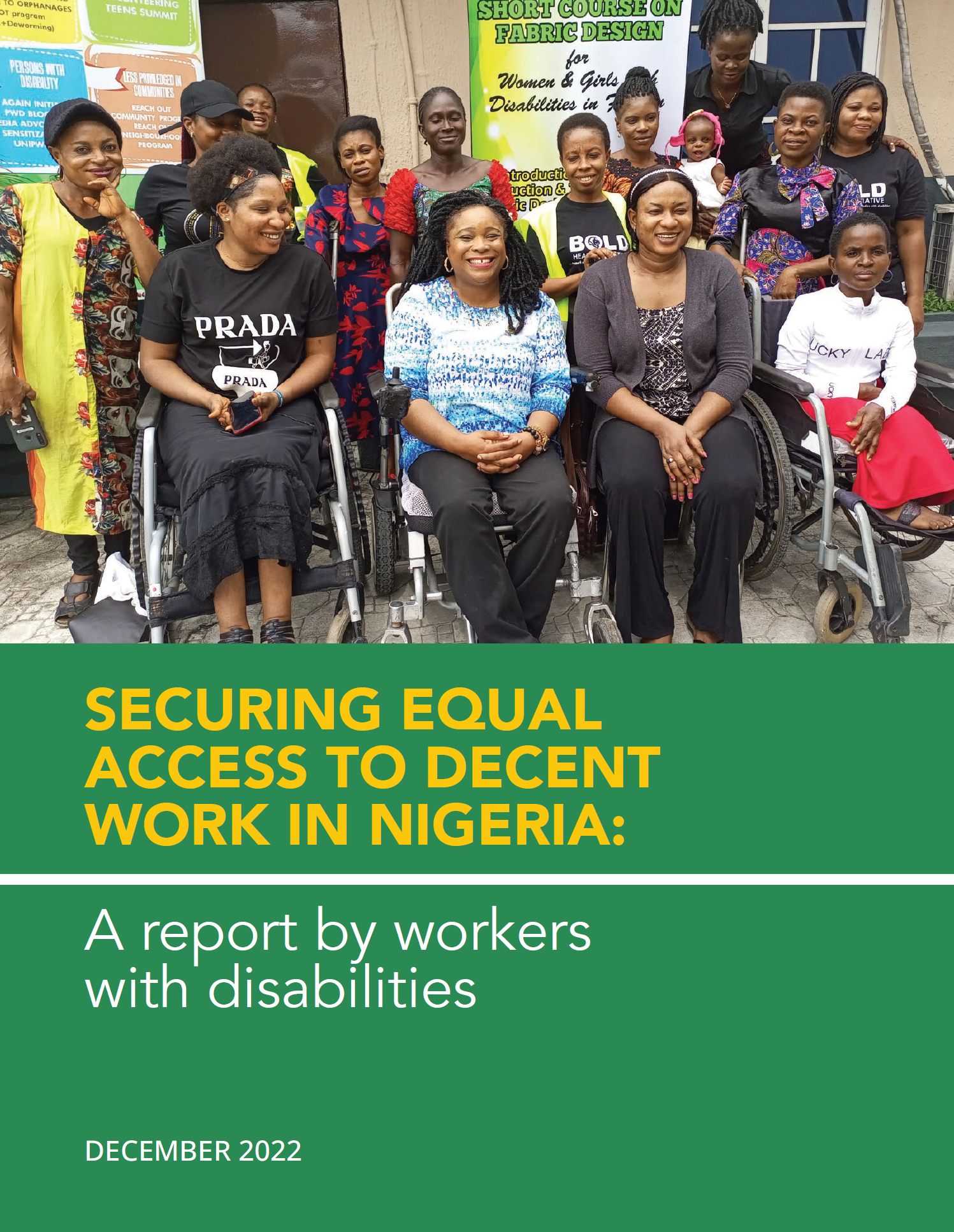 A survey of more than 600 workers with disabilities in Nigeria conducted by the Trade Union Congress of Nigeria (TUC) Women Commission and the Solidarity Center in collaboration with Nigerian unions and disability rights organizations, finds that most workers...
read more