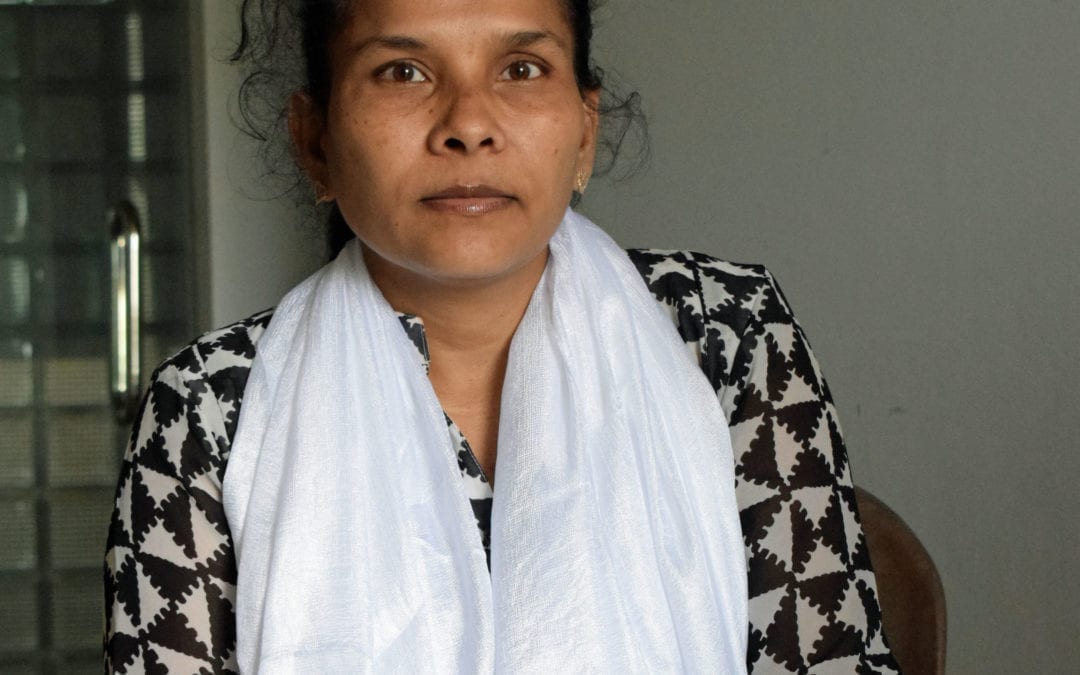 I am Khadiza Akhter, vice president of the Sommilito Garments Sramik Federation (SGSF), where I have worked since 2008.
I started to work in a garment factory at a very young age. My family was poor, so I did not have the luxury to continue my education. One day I came to know about a federation (BIGUF) which was led by women. As women leaders were rare I went to attend one of the sessions of that federation. There, for the first time, I heard about labor law.
Factories did not follow Bangladeshi labor law. When I tried to raise voice against malpractices, my supervisors threatened my job. Our factory did not have an active union so I could not take any legal action against such abuse, but I received training in labor law from my federation. Eventually I was blacklisted in the garment sector for my union work, but BIGUF offered me a job and I worked there for six years as an organizer.
In 2008, I joined Sommilito Garments Sramik Federation (SGSF).  And I did try to unite workers to form an active union for a factory in Dhaka, but the government rejected the registration of the union.
The Rana Plaza disaster changed perspectives. The entire working community realized that same kind of disaster could have happened to them, so they became more focused on a safe working environment. Many workers came to Ashulia to protest.
SGSF started to work with union members to identify unsafe buildings. Our trained organizers conducted fire and safety training for educating general members. They were interested to come to our training so that they could understand legal requirements for ensuring the safety of the factories.
The Accord on Fire and Building Safety in Bangladesh (the Accord) and the Alliance for Bangladesh Worker Safety (the Alliance) contributed to ensuring the safety of the factories but there is lots more work to be done. For instance, no routine or monthly check up is done in most factories. Additionally, fire extinguishers and other equipment are not maintained by the management. Here, almost all the safety committee exists only on paper.  We are now working in this arena for maintaining the standard of fire safety. This is a big task in the future.