An estimated 450 million people work in global supply chains—in textiles, retail, fisheries, electronics, construction, tourism, transport and agriculture. Economic globalization has created benefits for consumers, business and suppliers, but the practice of sourcing goods and services from countries where wages are low and laws are lax often results in jobs that are insecure and informal, involving dangerous workplaces, forced overtime and even slavery.
The Solidarity Center works with unions, worker associations and other allies in countries throughout the global supply chain in countries such as Bangladesh, Honduras, Lesotho, Morocco and Uzbekistan to address poverty wages, dangerous and unsafe working conditions and limited rights on the job.
For instance in Lesotho, the Solidarity Center partnered with labor rights and women's rights organizations to negotiate a worker-centered, precedent-setting program to comprehensively address the rampant gender-based violence and harassment denying thousands of women garment workers a safe and dignified workplace. The Solidarity Center is helping lead training in addressing and preventing sexual harassment and other forms of gender-based violence among 10,000 workers at five factories there.
Migrant workers comprise a large part of the global supply chain, traveling to countries such as Malaysia to work in factories and to Gulf countries as domestic workers. The Solidarity Center partners with unions such as the Central Organization of Trade Unions-Kenya and the Kuwait Trade Union Federation to advocate for policies and legislation that address the exploitation and abuse migrant workers face, and educate workers who plan to work abroad about labor laws and workplace rights in their origin and destination countries.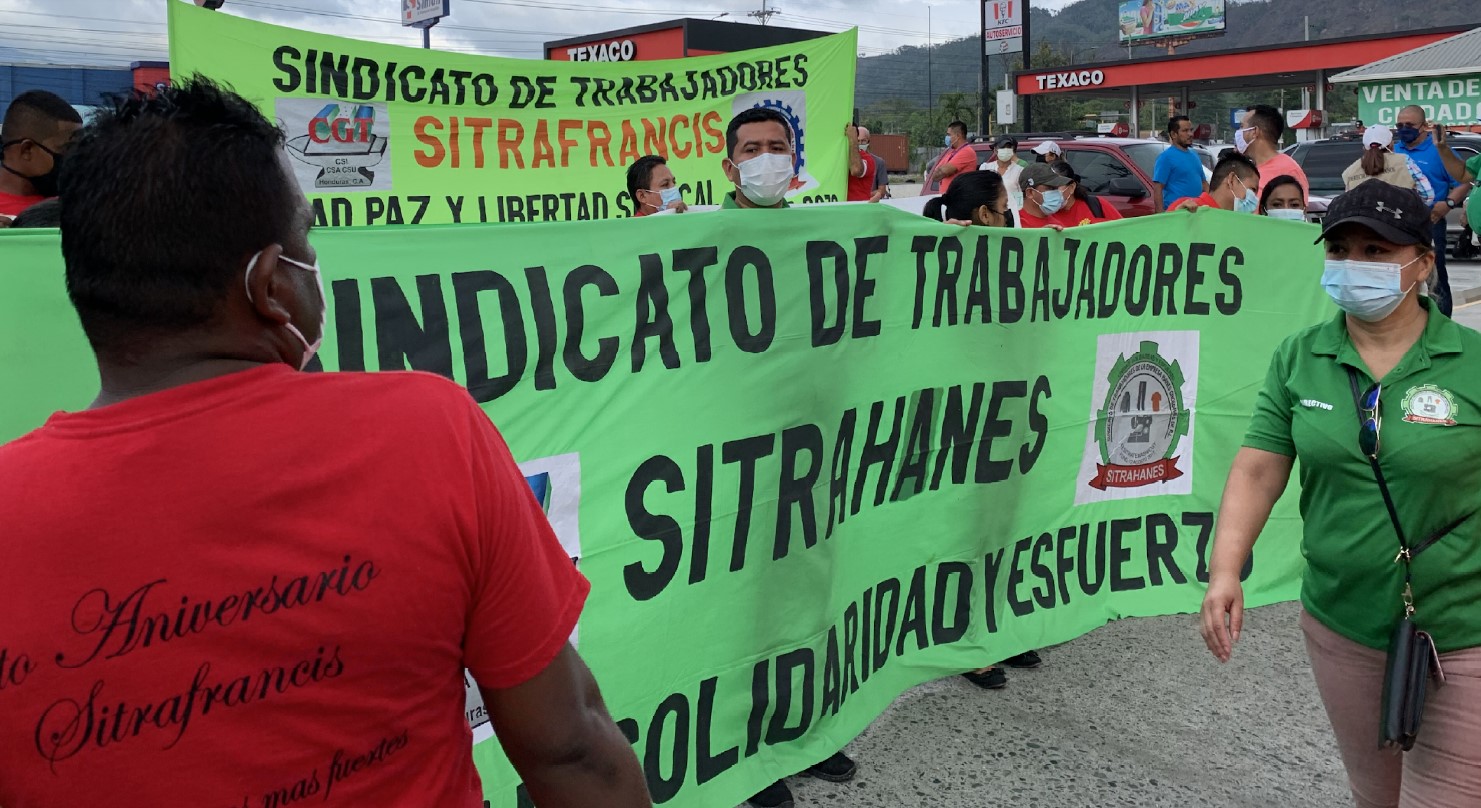 Date: Tuesday, May 24, 2022 Time: 11:00 a.m. to 12:30 p.m., EDT Place: Virtual. Registration required. (NEW registration link) The event will include Creole and Spanish interpretation. Please join the Solidarity Center for a discussion of a new report on collective...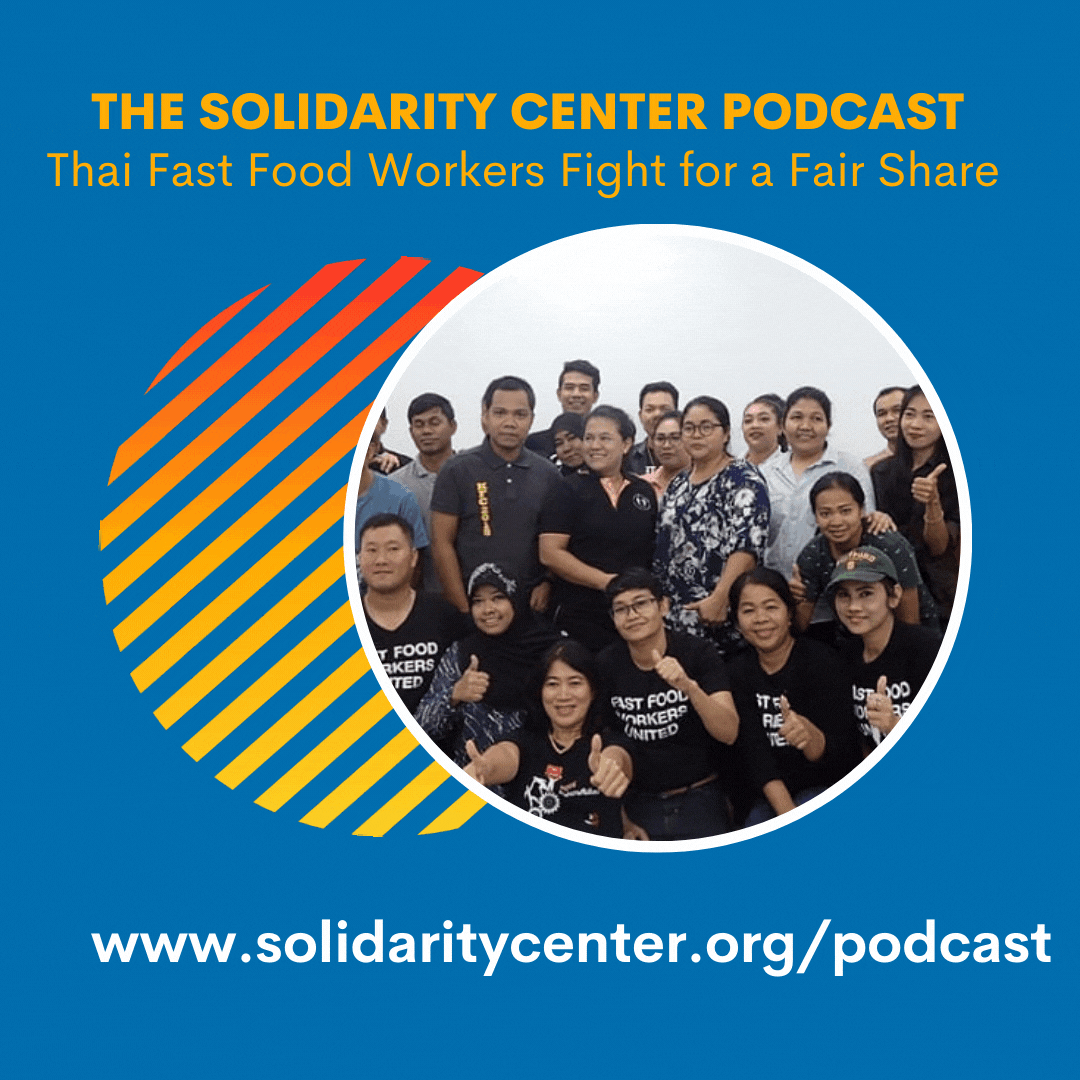 The Fight for $15 movement in the United States, in which workers seek a living wage and a union, is part of a global struggle by fast food workers often employed by the same multinational corporations that make massive profits even as their employees struggle to get...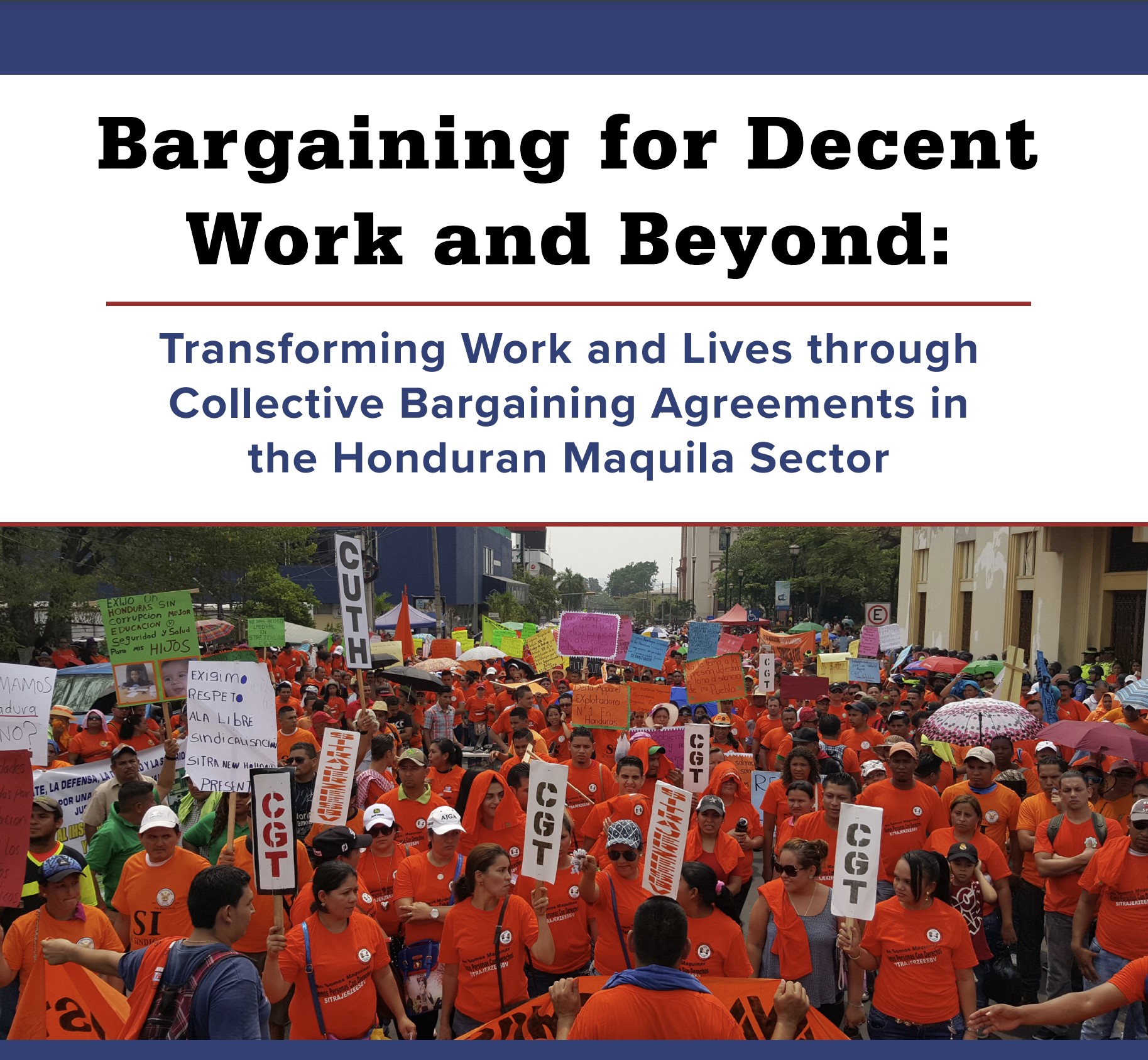 Unions in the Honduran maquila sector bargain to improve work conditions and address gender-based violence at work, and so provide options for those who may migrate to seek jobs, a Solidarity Center report finds. Download in English and Spanish.
read more