Dozens of union leaders from across Africa took part in the first-ever Summit for Democracy event on the continent March 30, where they discussed the essential role of unions in strengthening democracy and shared strategies on how unions can step up efforts to advance democracy through one of its most essential components—worker rights. Co-hosted by the Multilateral Partnership for Organizing, Worker Empowerment and Rights (M-POWER) and the Zambian Congress of Trade Union (ZCTU), the day-long conference included interactive sessions focused on strengthening democracy and opening rapidly closing civic space in Africa.
"Amplifying the Voices of Workers to Safeguard Democracy in Africa" was an official side event of the second Summit for Democracy, a global democracy initiative co-hosted by Costa Rica, the Netherlands, South Korea, the United States and Zambia March 28–30, 2023. The second Summit showcased progress made by Summit partners on their commitments in the first year of the global initiative—M-POWER is one of the largest commitments made by Summit partners.
(Photos: Solidarity Center/Colab Communications unless otherwise indicated.)
Participants arrive at conference via ZCTU bus.
---
OPENING SESSION
"There's no democracy without workers." – Joy Beene, Secretary General, ZCTU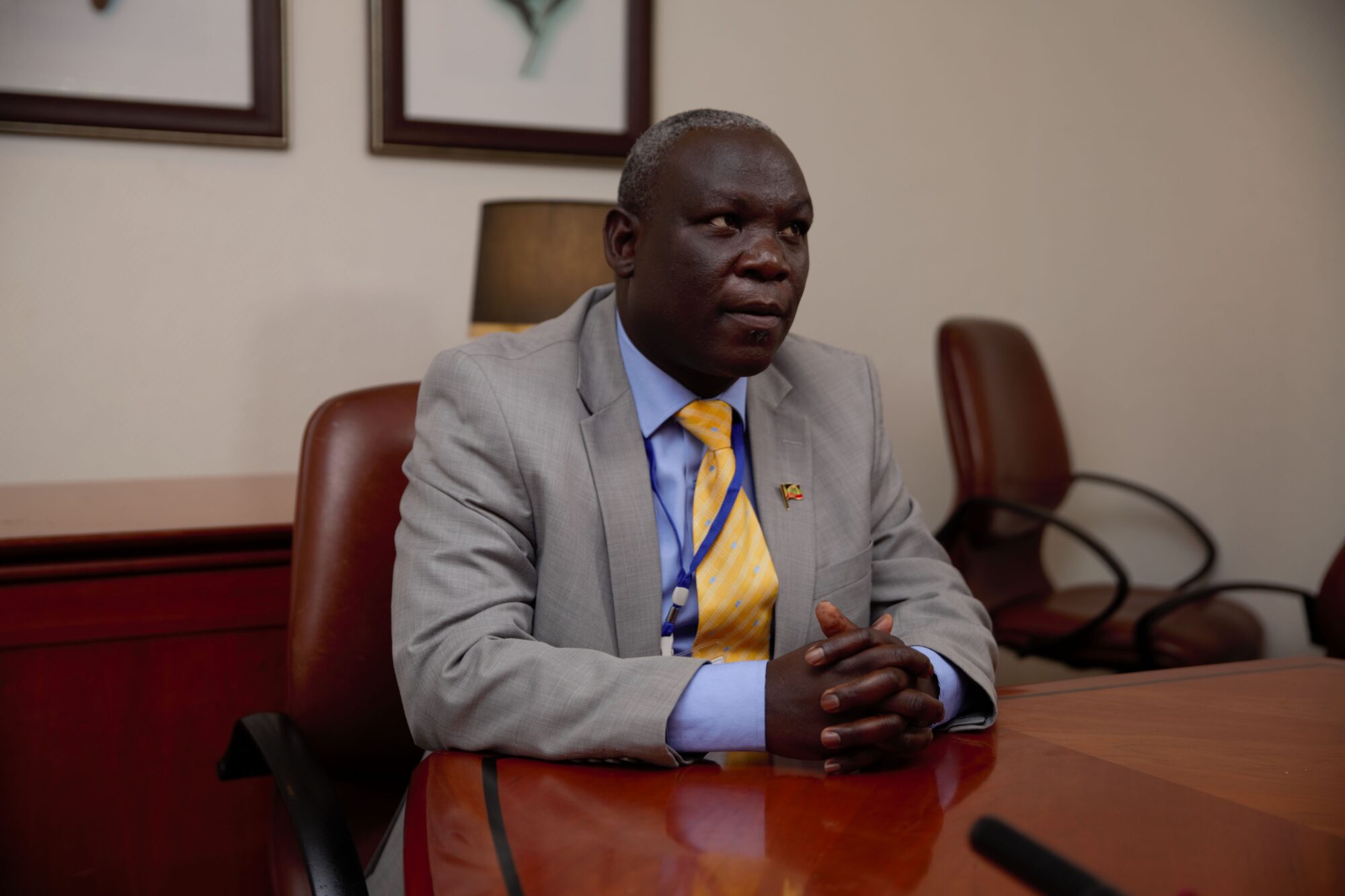 Christopher Johnson, Regional Program Director, Solidarity Center gives a big shout out to ZCTU for hosting the Summit for Democracy and to M-POWER which seeks to ensure worker rights are respected and promoted.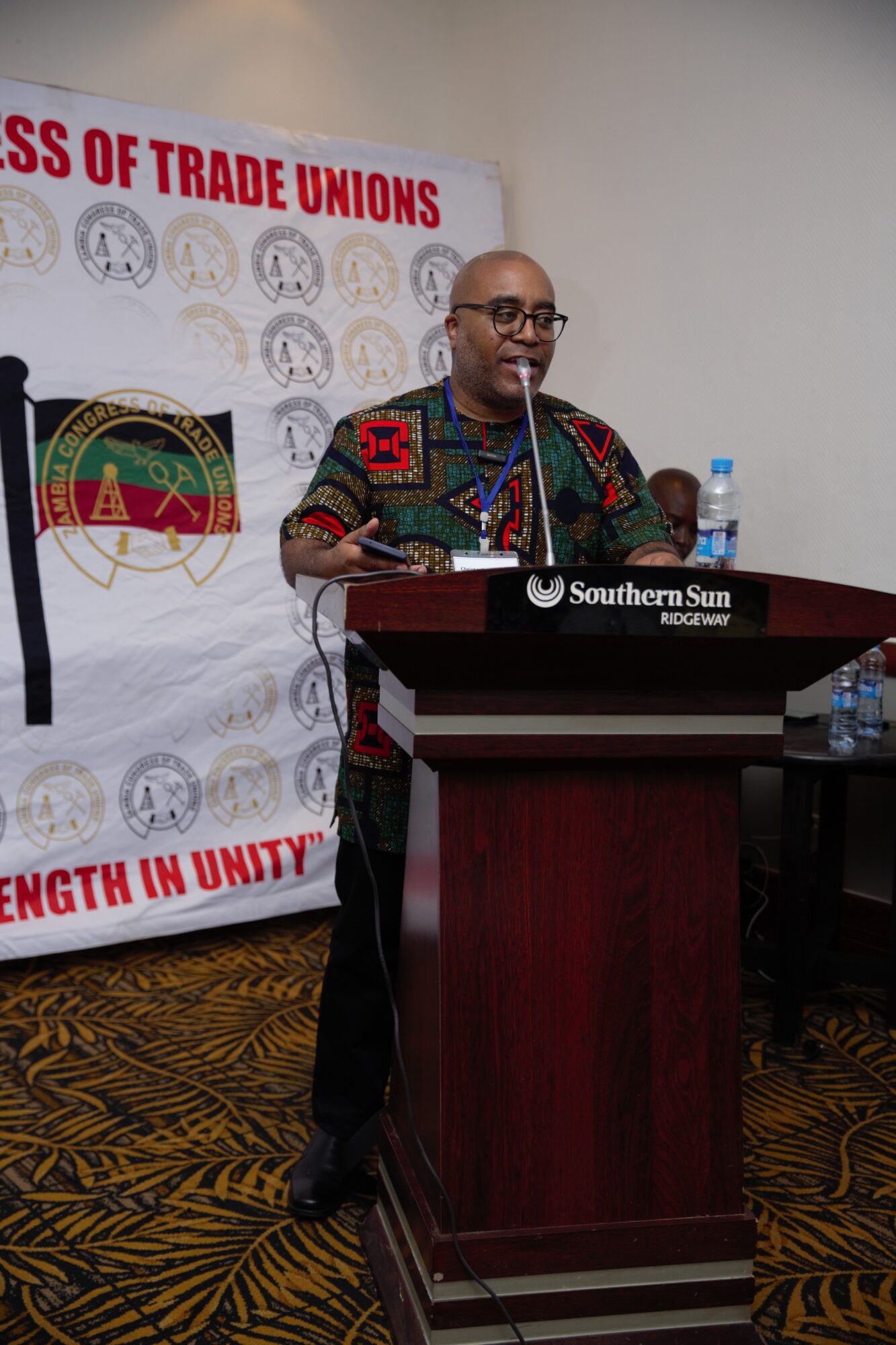 Matthew Parks, Parliamentary Coordinator, Congress of South African Trade Unions (COSATU) describes workers' struggles for rights as also a fight to improve the lives of their children.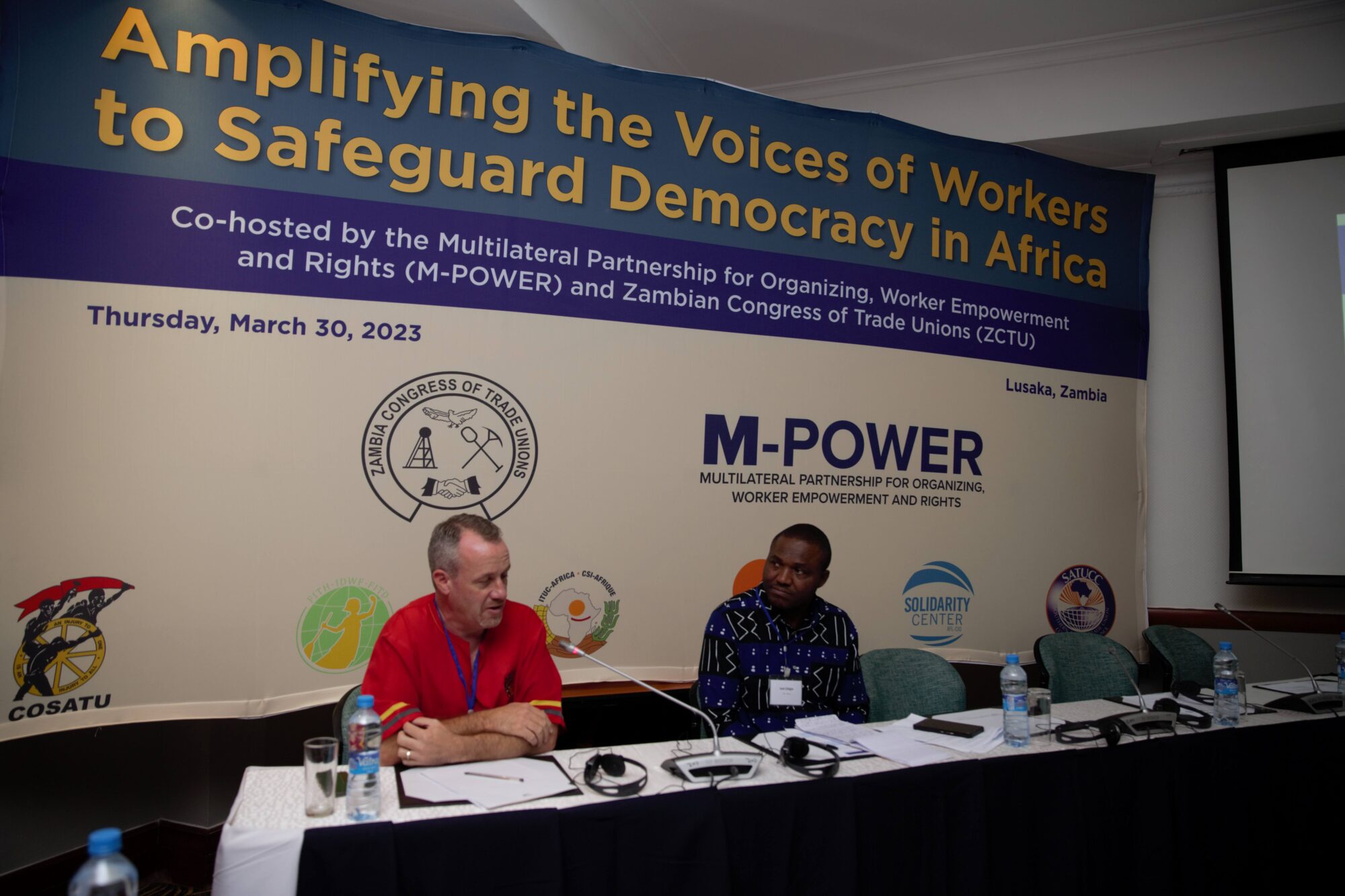 "Unions are essential to democracy; if we believe in democracy we need strong labor movements." – Thea Lee, Deputy Undersecretary for International Affairs, U.S. Department of Labor (Photo: Solidarity Center)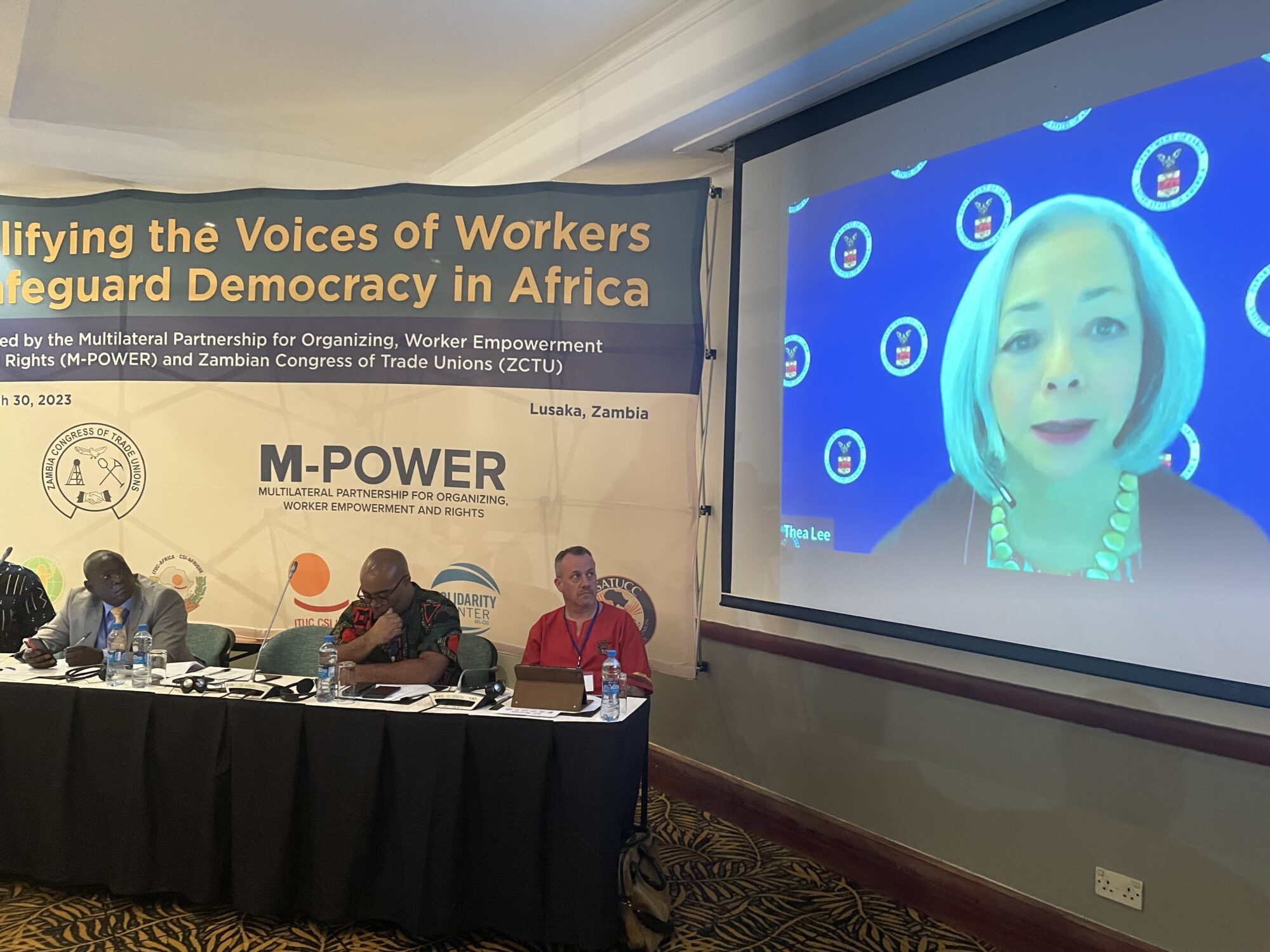 ---
DECLINING LABOR AND HUMAN RIGHTS STANDARDS ON THE AFRICAN CONTINENT
"Unity among workers is most important. Employers and the government will only recognize us when we can stay united as working people." – Japhet Moyo, Secretary General, ZCTU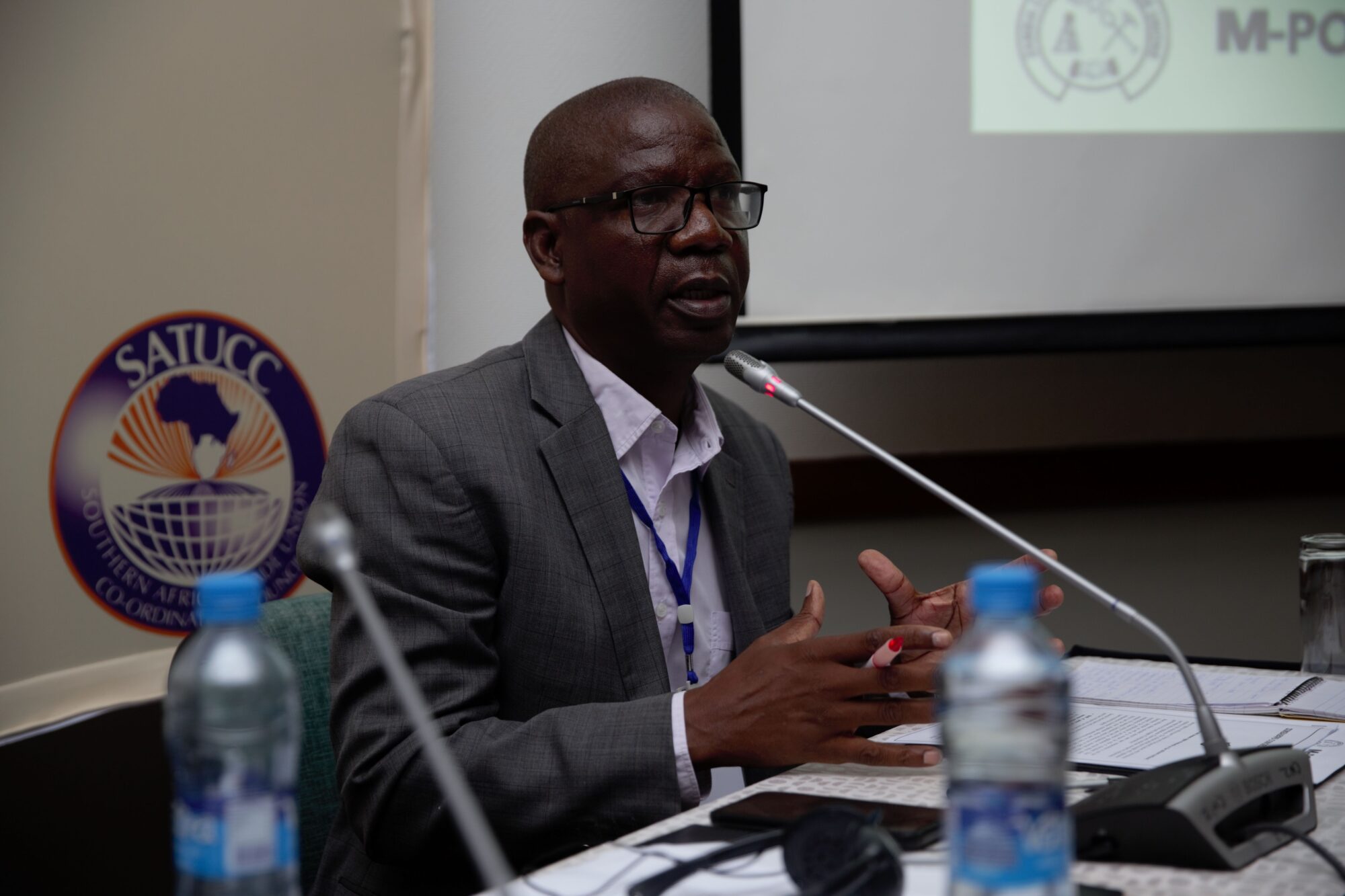 Bheki Mamba, President, Trade Union Congress of Swaziland describes deteriorating human rights and worker rights in Eswatini where government authorized shooting protestors, killing over 80 people with hundreds arrested on trumped up charges.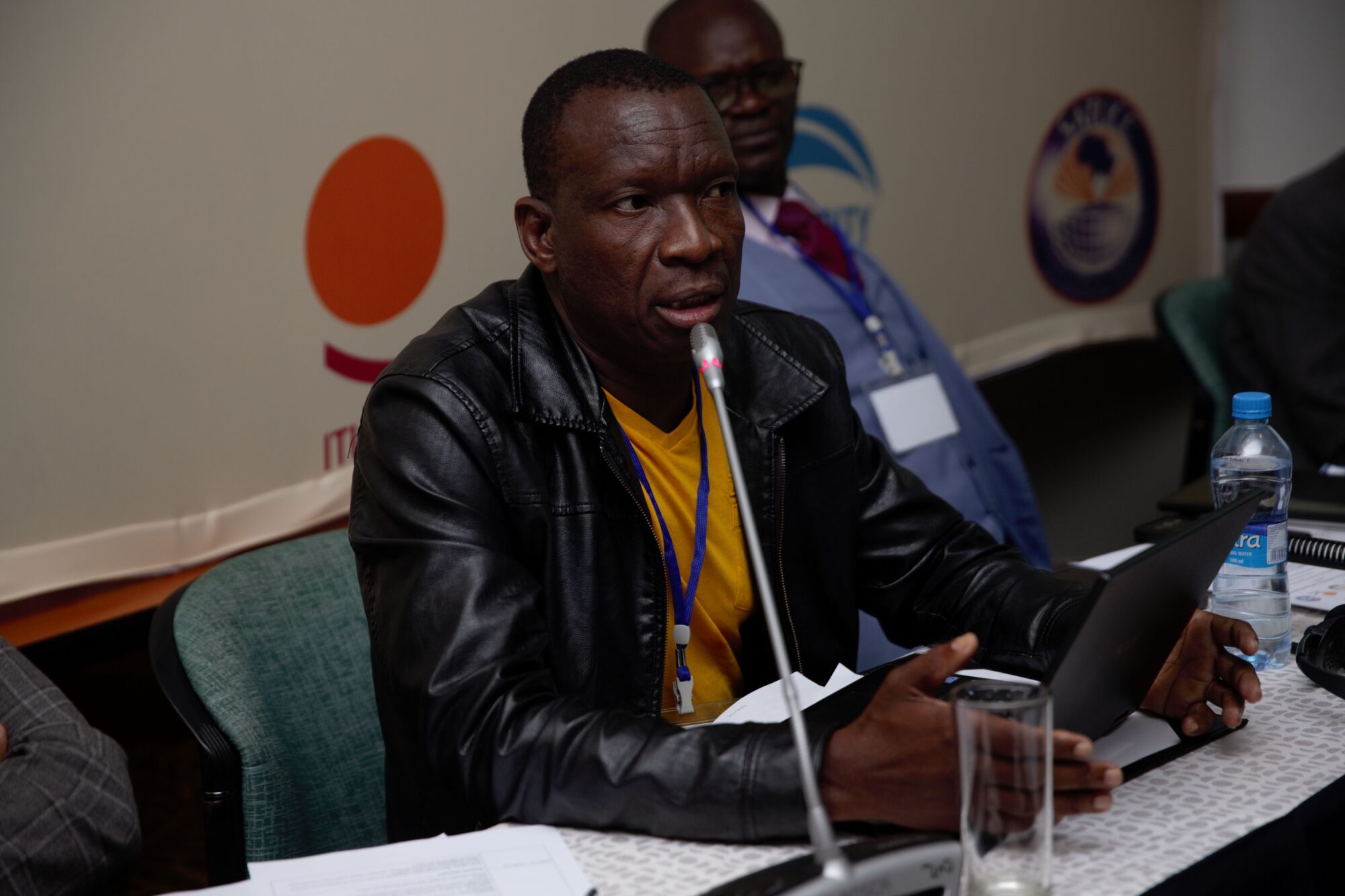 Kassahun Follo, President, Confederation of Ethiopian Trade Unions, says in past 6 months, more than 60 workers have been killed during current violence in Ethiopia.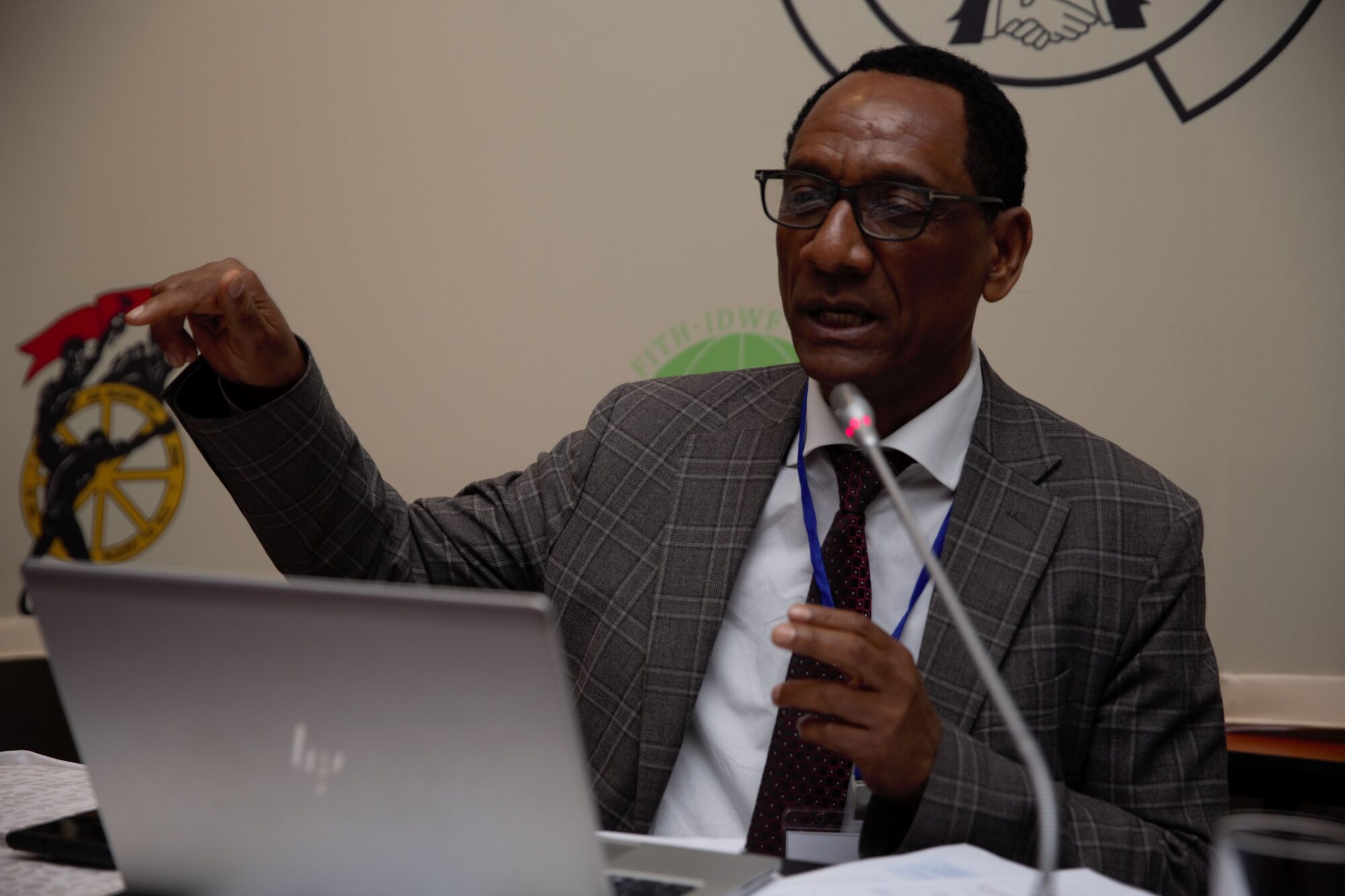 ---
THE ROLE OF WORKERS IN DEMOCRACY AND GOVERNANCE IN AFRICA
"How can we enjoy our rights as workers if we can't express ourselves?" – Richard Mulonga, Chief Executive Officer, Bloggers Association of Zambia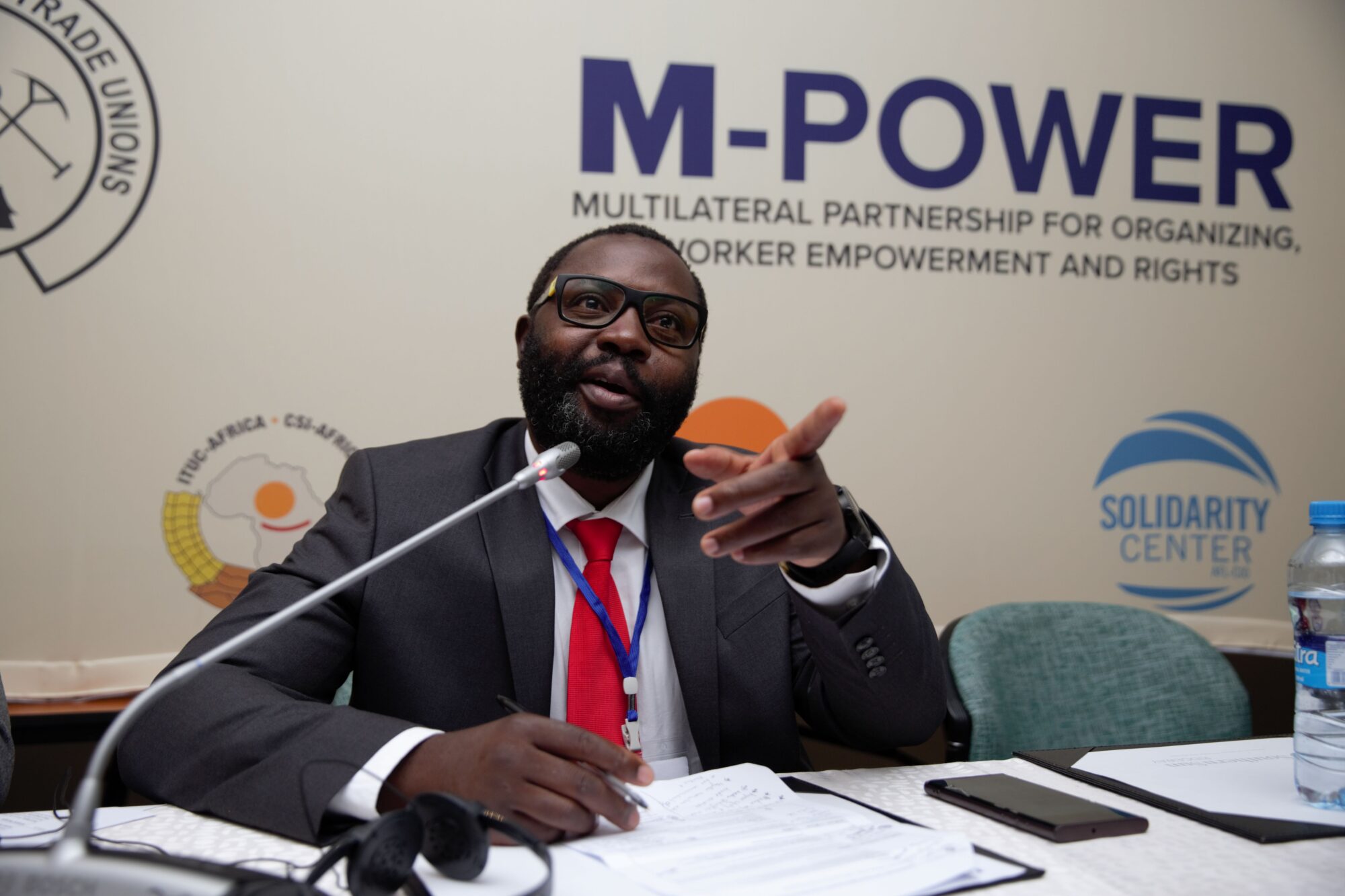 Dan Mihadi, General Secretary, Transport Workers Union – Kenya, stresses the importance of workers and their unions to be involved in the political process to facilitate the growth of democracy.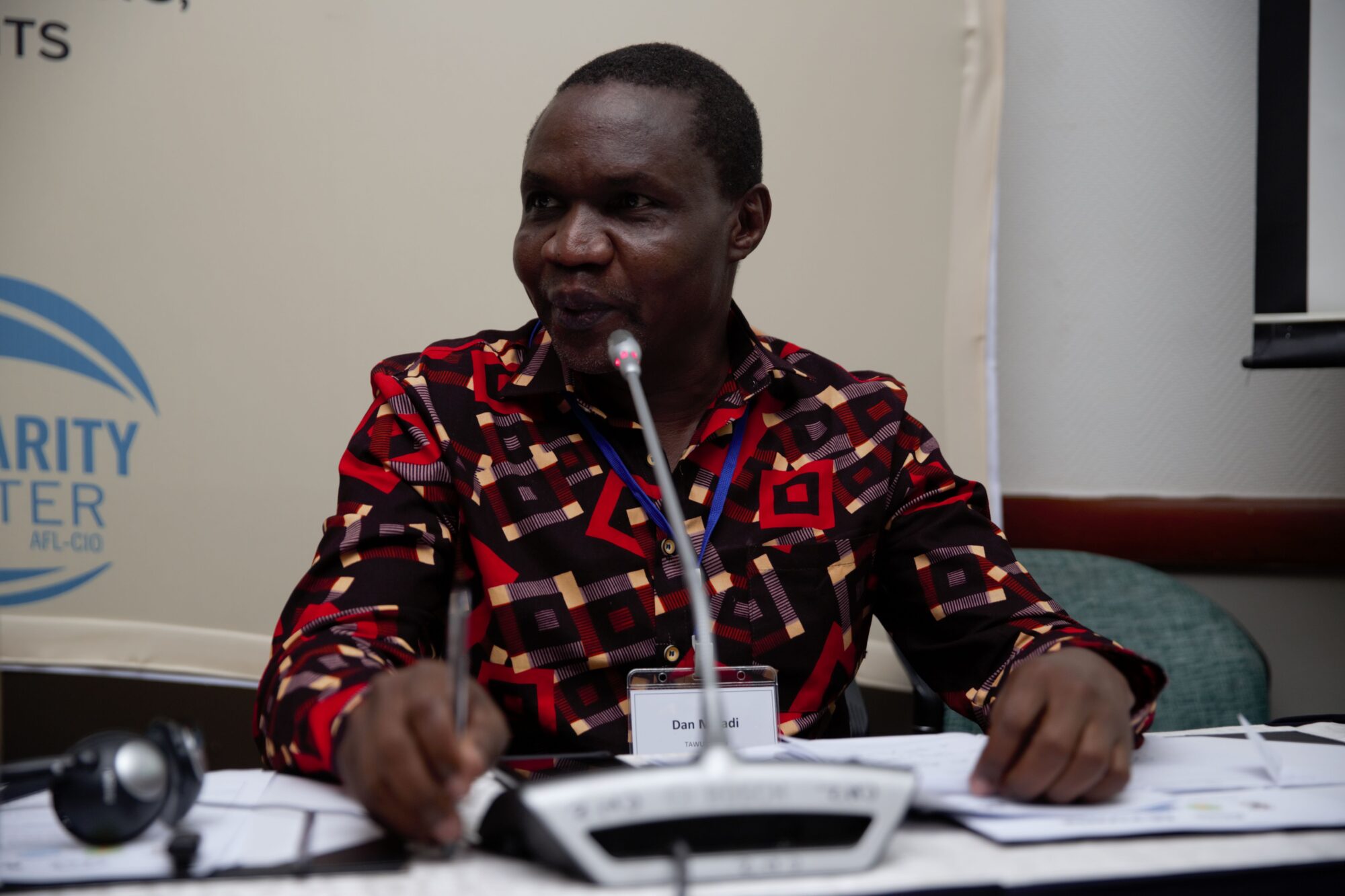 ---
HOW WORKERS CAN STRENGTHEN DEMOCRACY THROUGH ELIMINATION OF STATE CAPTURE AND CORRUPTION IN AFRICA
Annette Chipeleme-Chola, Director, Organizing & Trade Union Development, Zambia Congress of Trade Unions and Worker Member, ILO Governing Body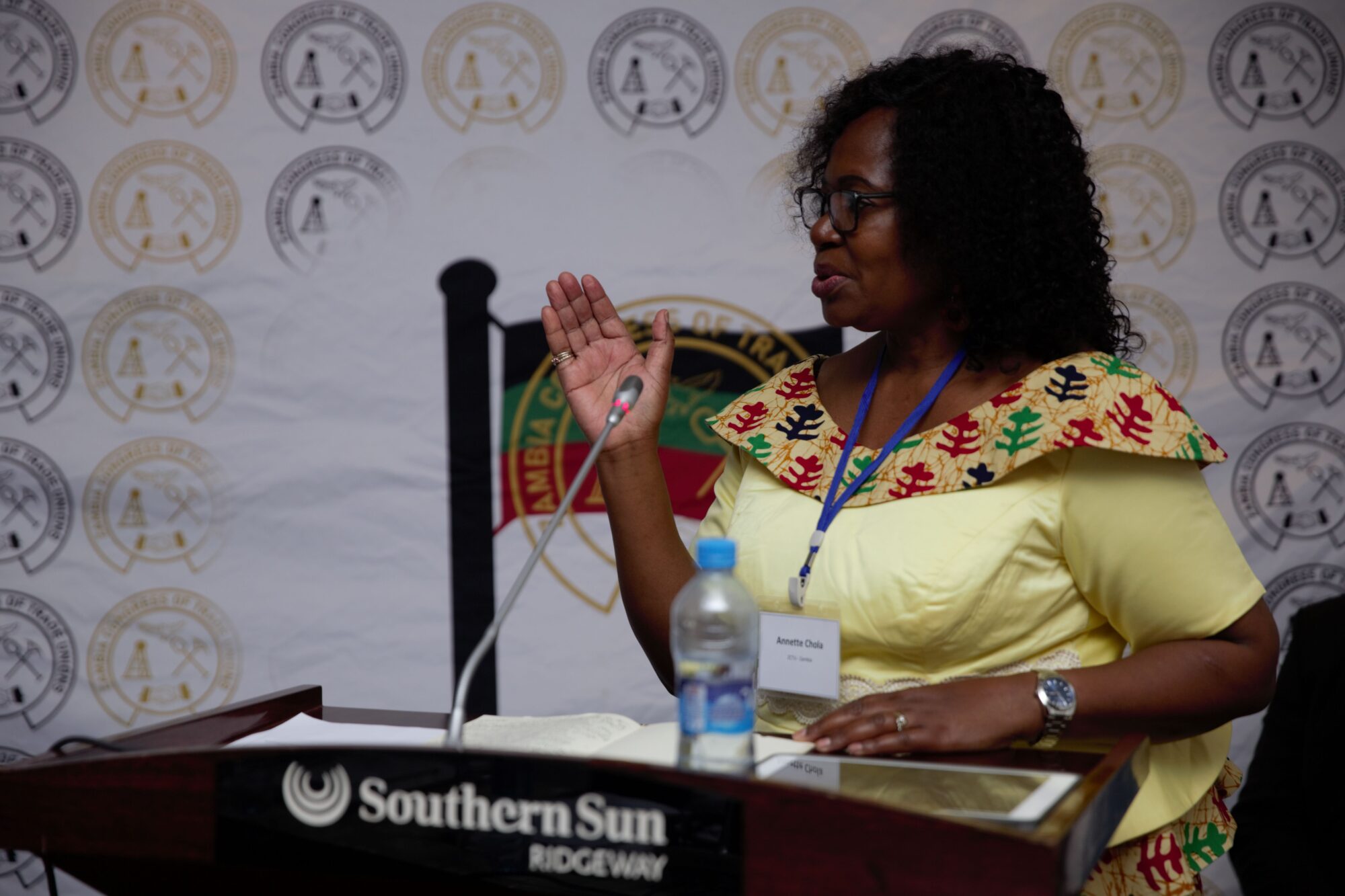 "Unions can help end corruption and state capture through partnerships like M-POWER while speaking more to how people can benefit from democracy." – Joel Odigie, Deputy General Secretary, International Trade Union Confederation-Africa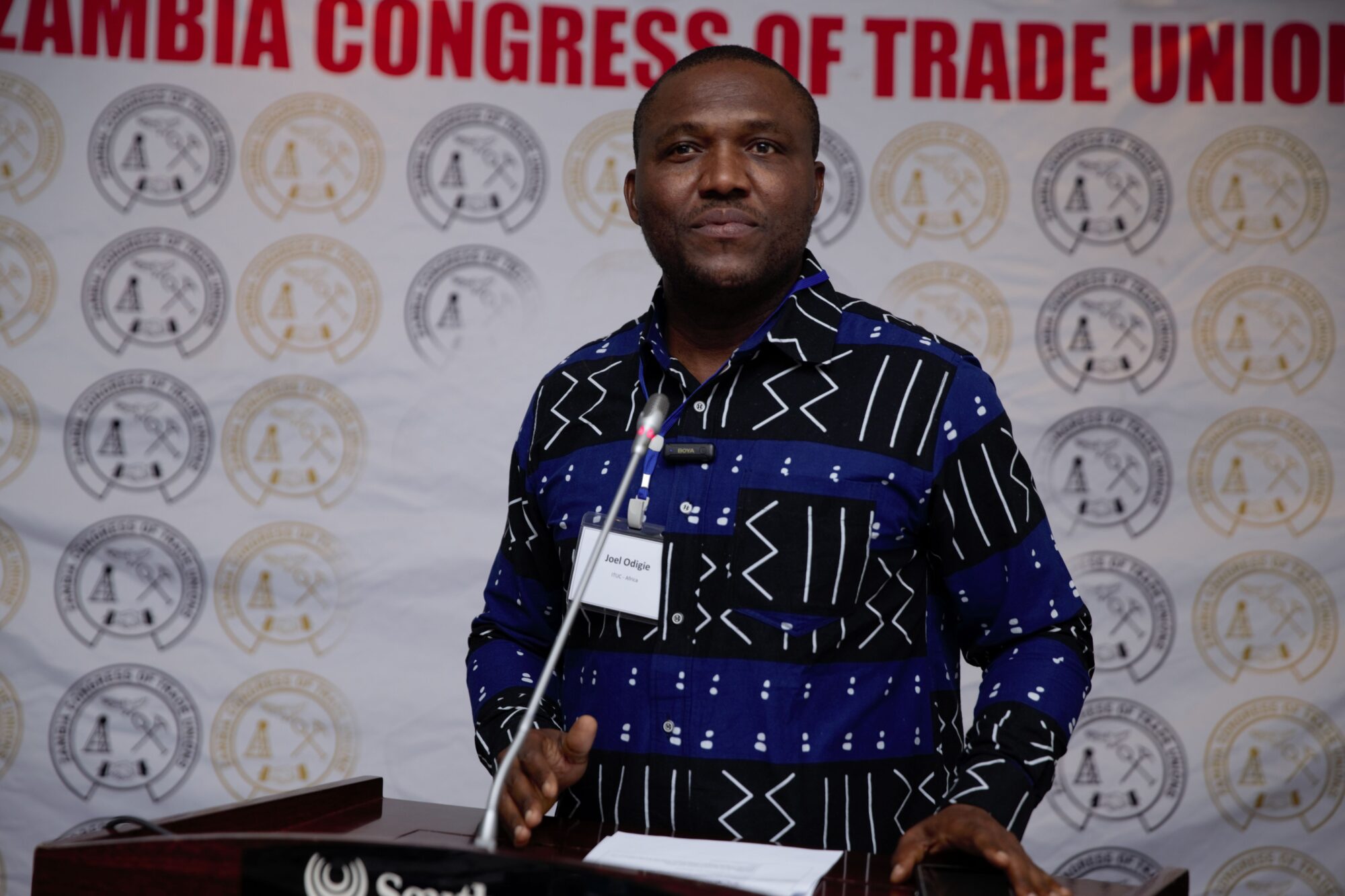 ---
YOUTH & WOMEN WORKERS' PARTICIPATION IN DEMOCRATIC GOVERNANCE
"The voice of workers will not be heard unless they are free to organize themselves into unions." – Toindepi Dhure, General Secretary, Zimbabwe Domestic and Allied Workers Union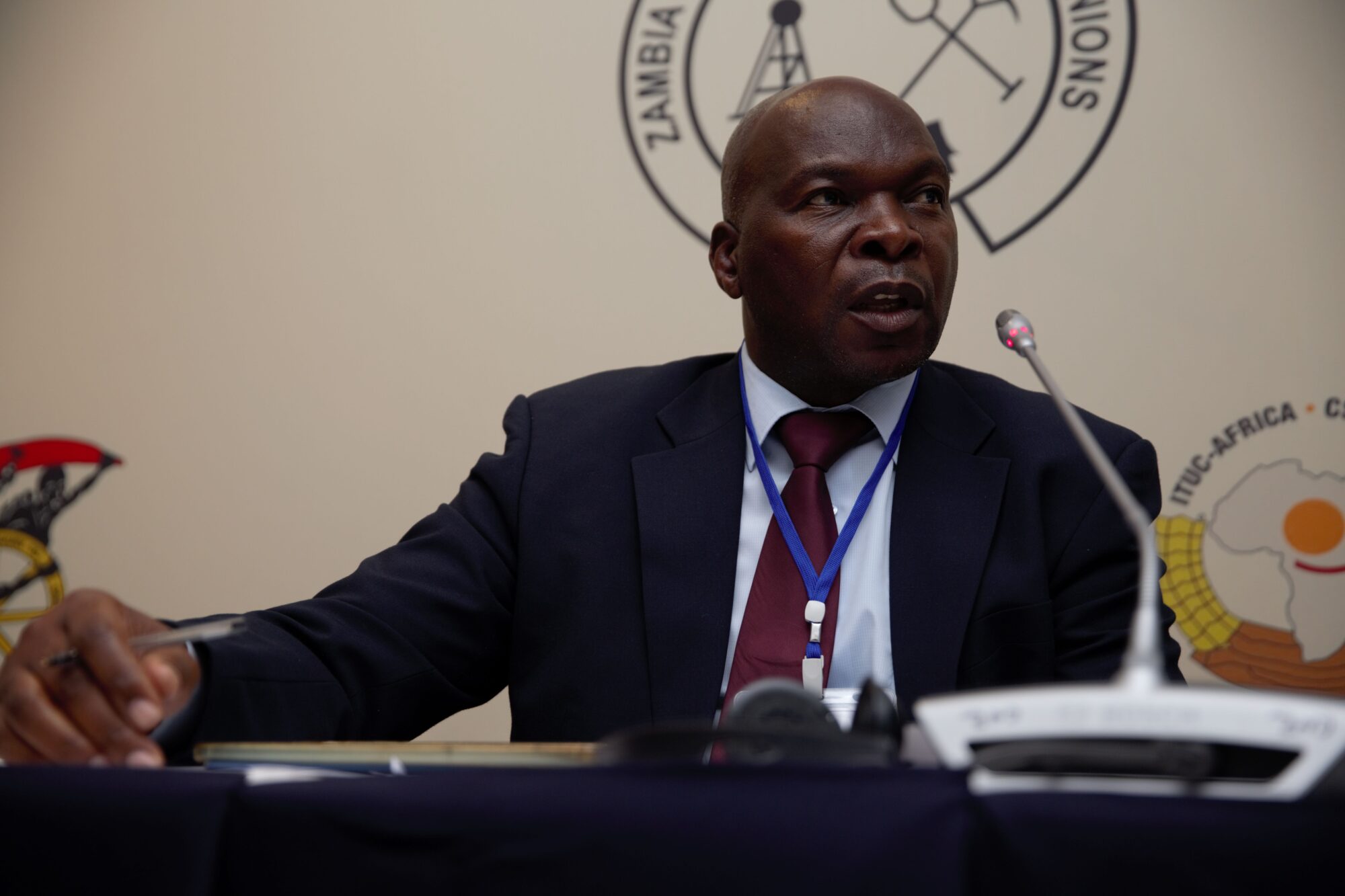 Alex Nkosi, Coordinator, ITUC-Africa, shares examples of young activists who led movements for independence as examples of how the union movement needs to nurture youth leadership & participation to build & strengthen democracy.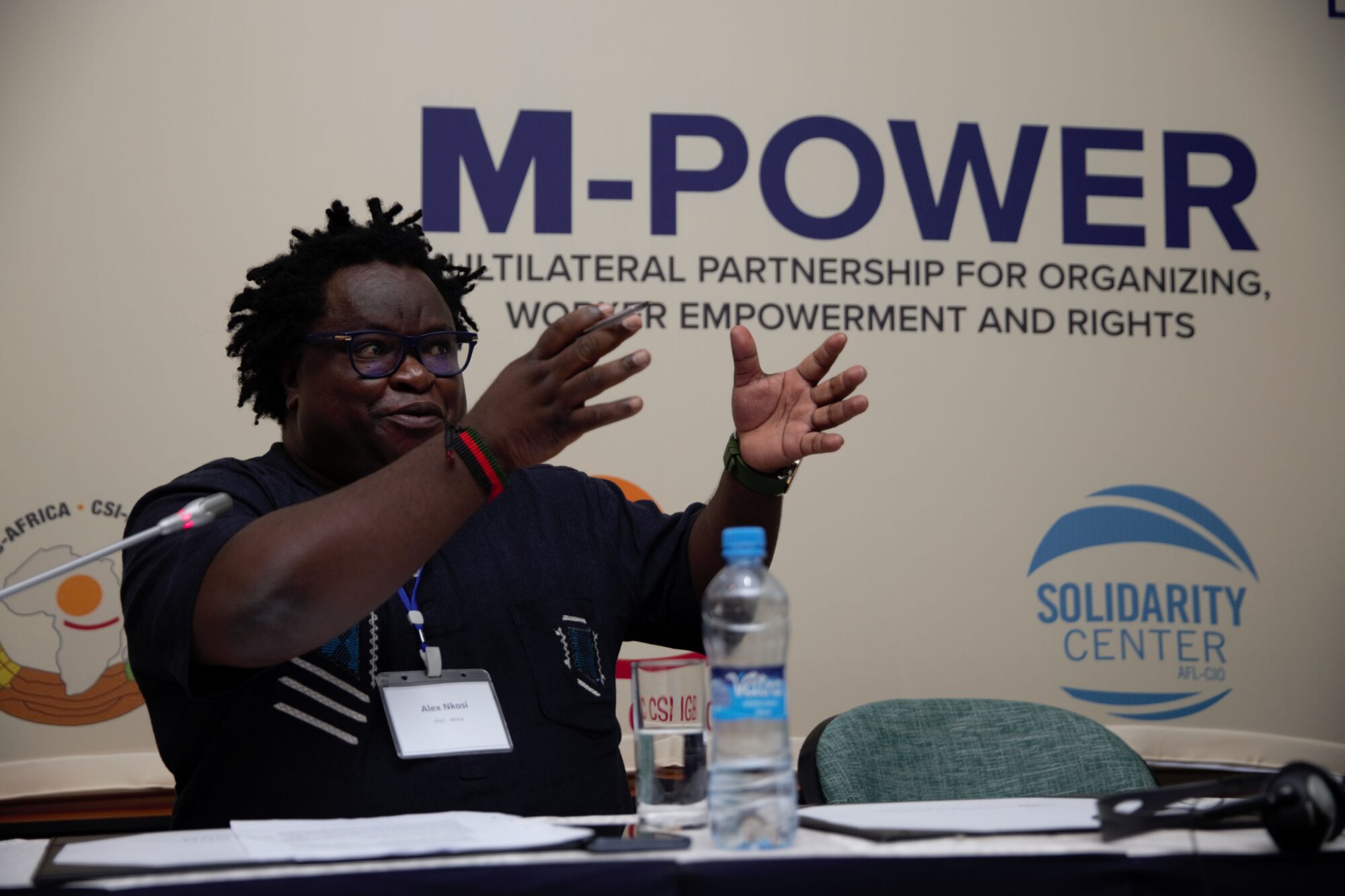 "The definition of democracy says it represents the interests of citizens. Is that just men? No, it's also women. Everyone must be represented for there to be democracy." – Naomi Kimbala Lunat, Director-Gender, Youth and Child Development, Zambia Congress of Trade Unions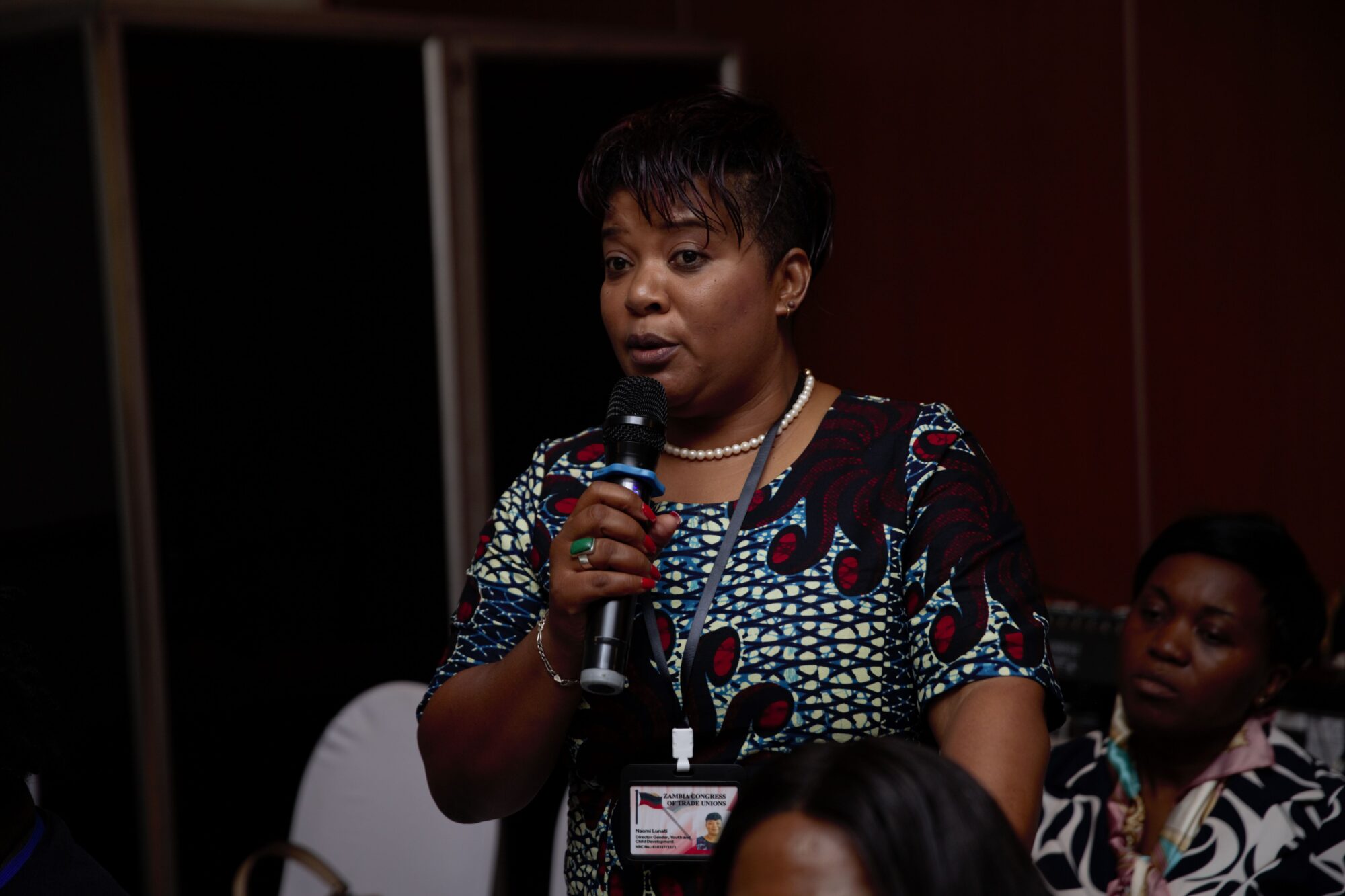 ---
CLOSING STATEMENTS
"Threats to workers … union busting, gender-based violence, are threats to democracy. The global labor movement is at the heart of promoting democracy through freedom of association." – Lisa Peterson, Principal Deputy Assistant Secretary, Democracy, Human Rights and Labor Bureau, U.S. State Department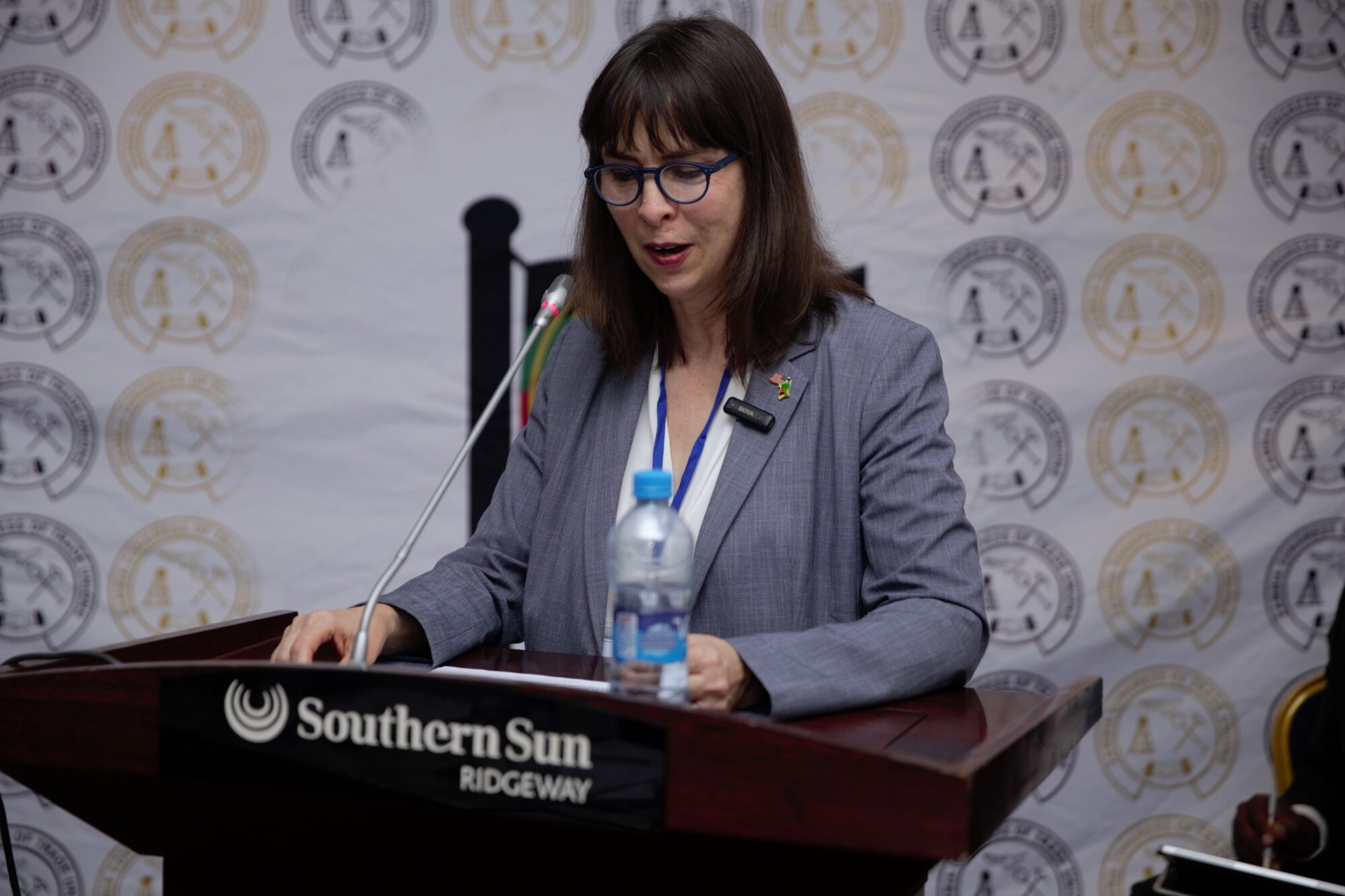 ---
MORE FROM THE EVENT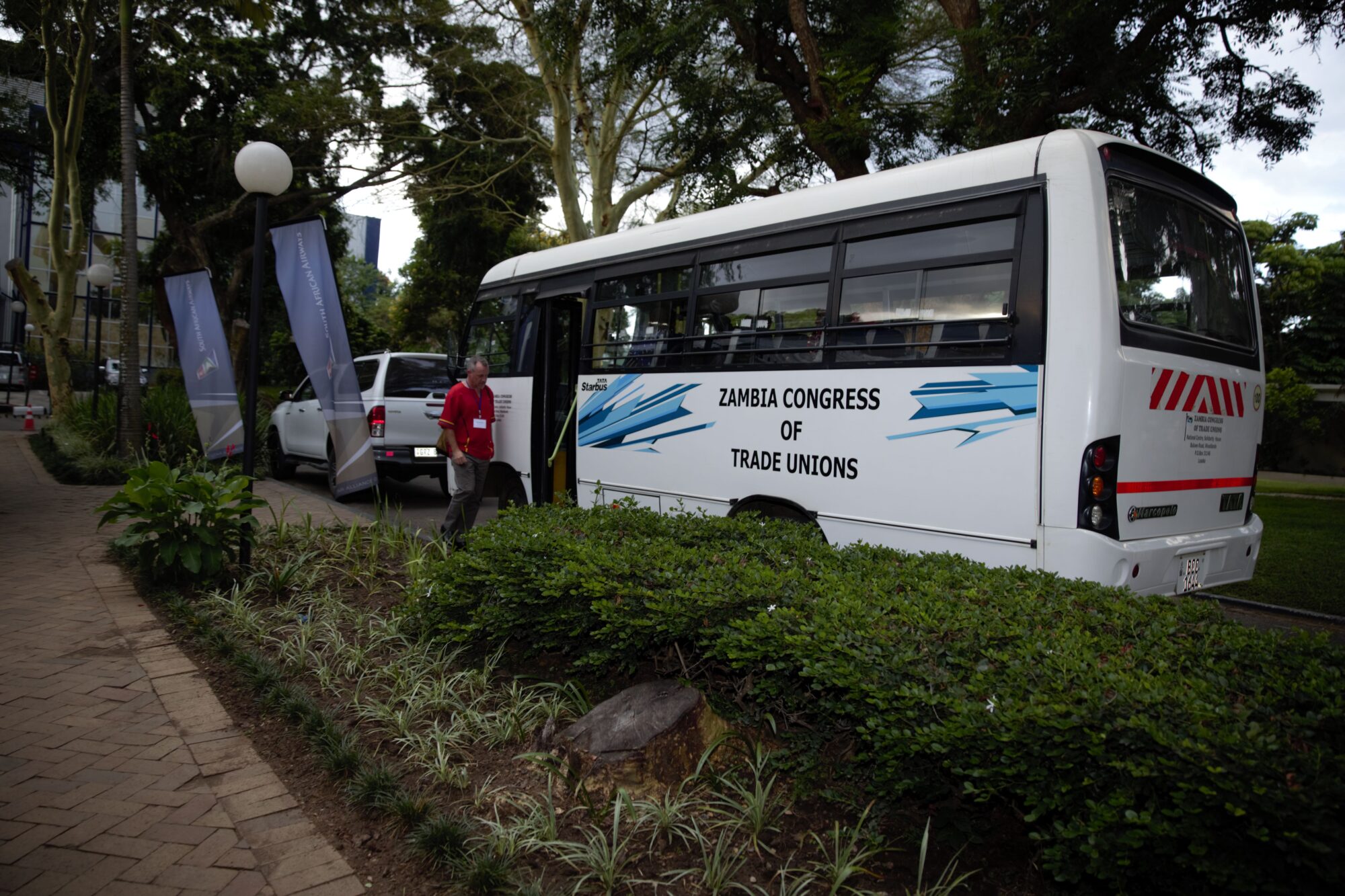 Joel Odigie and a group of newly organizing Marriott hotel workers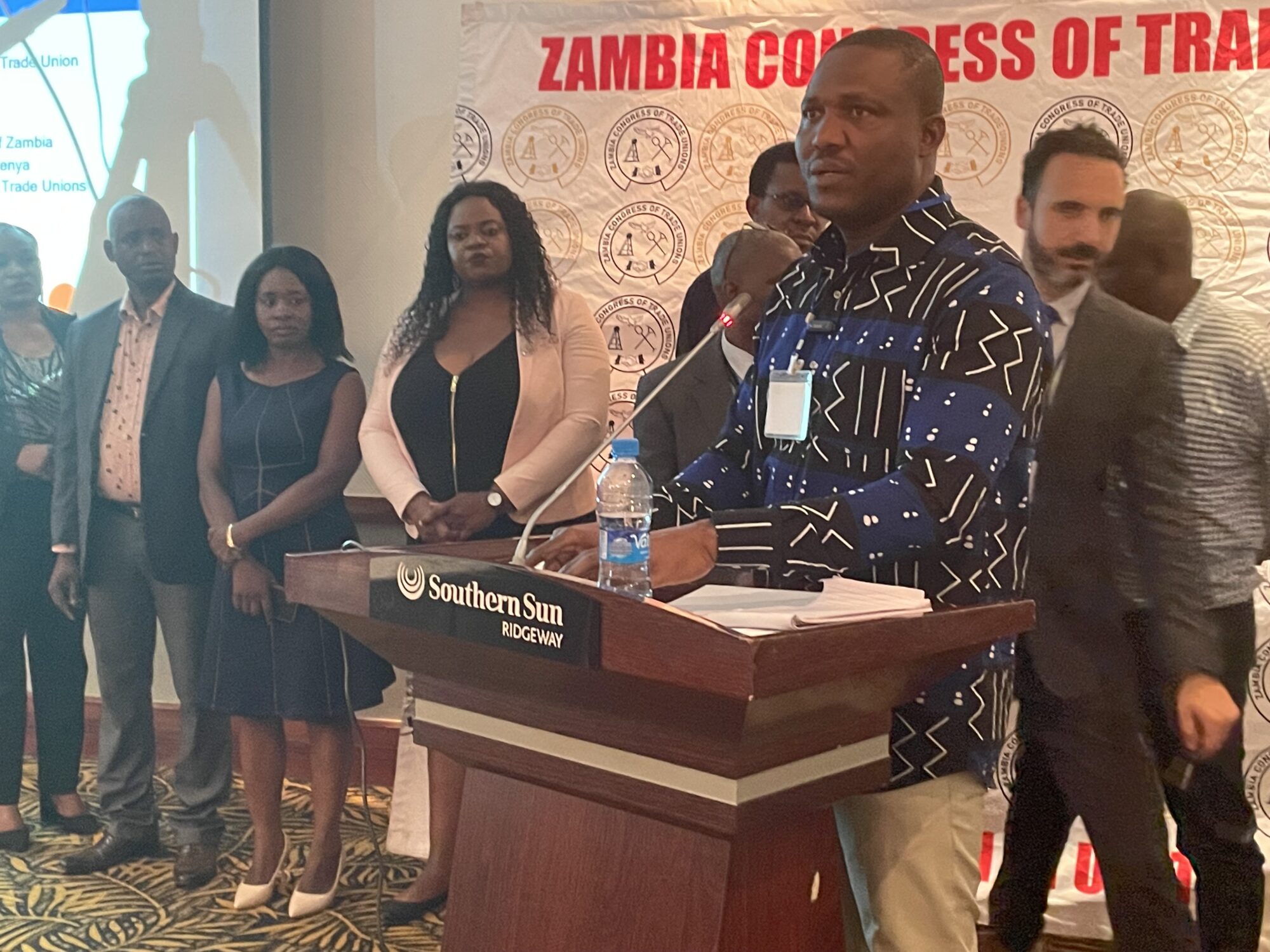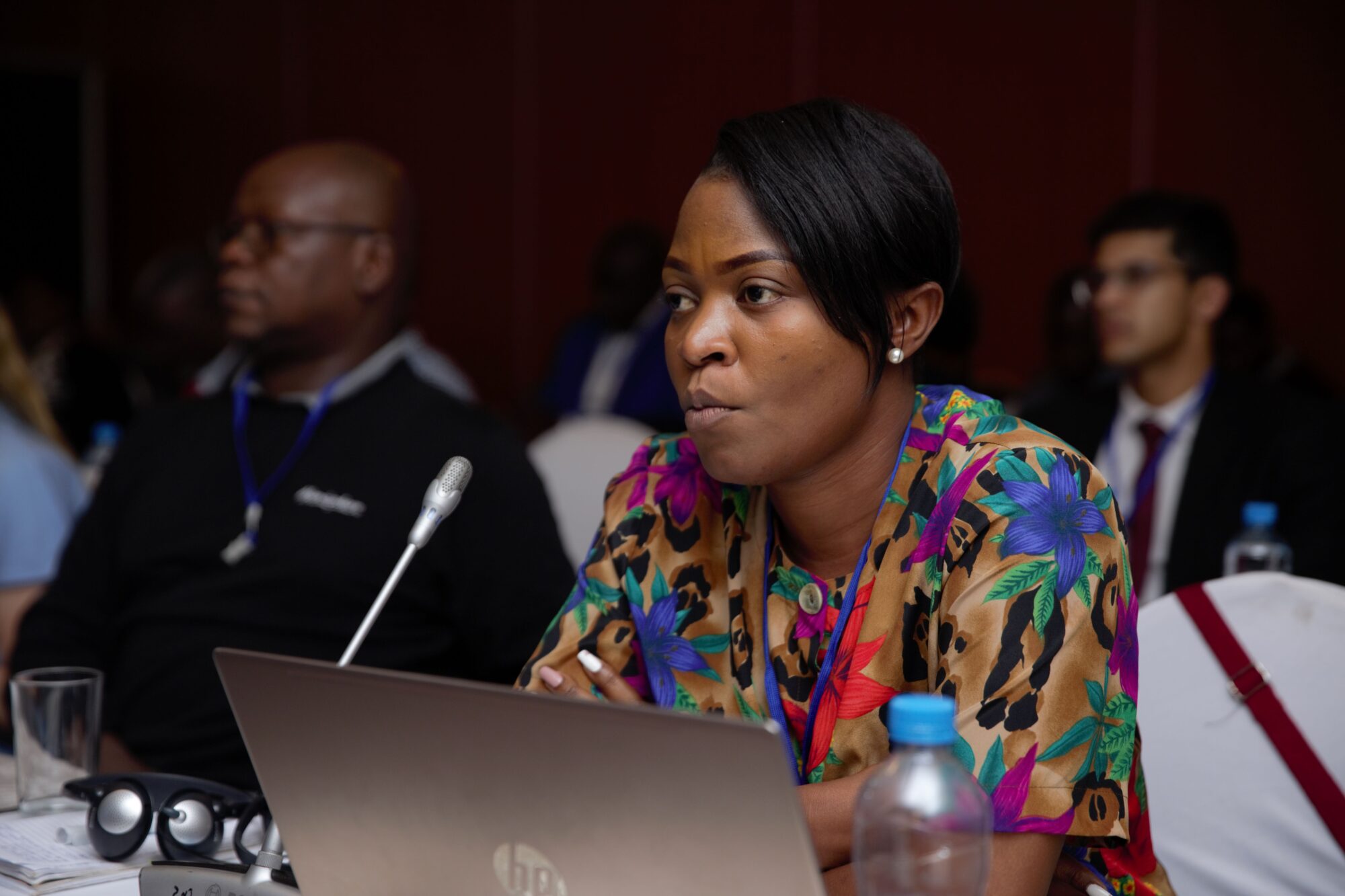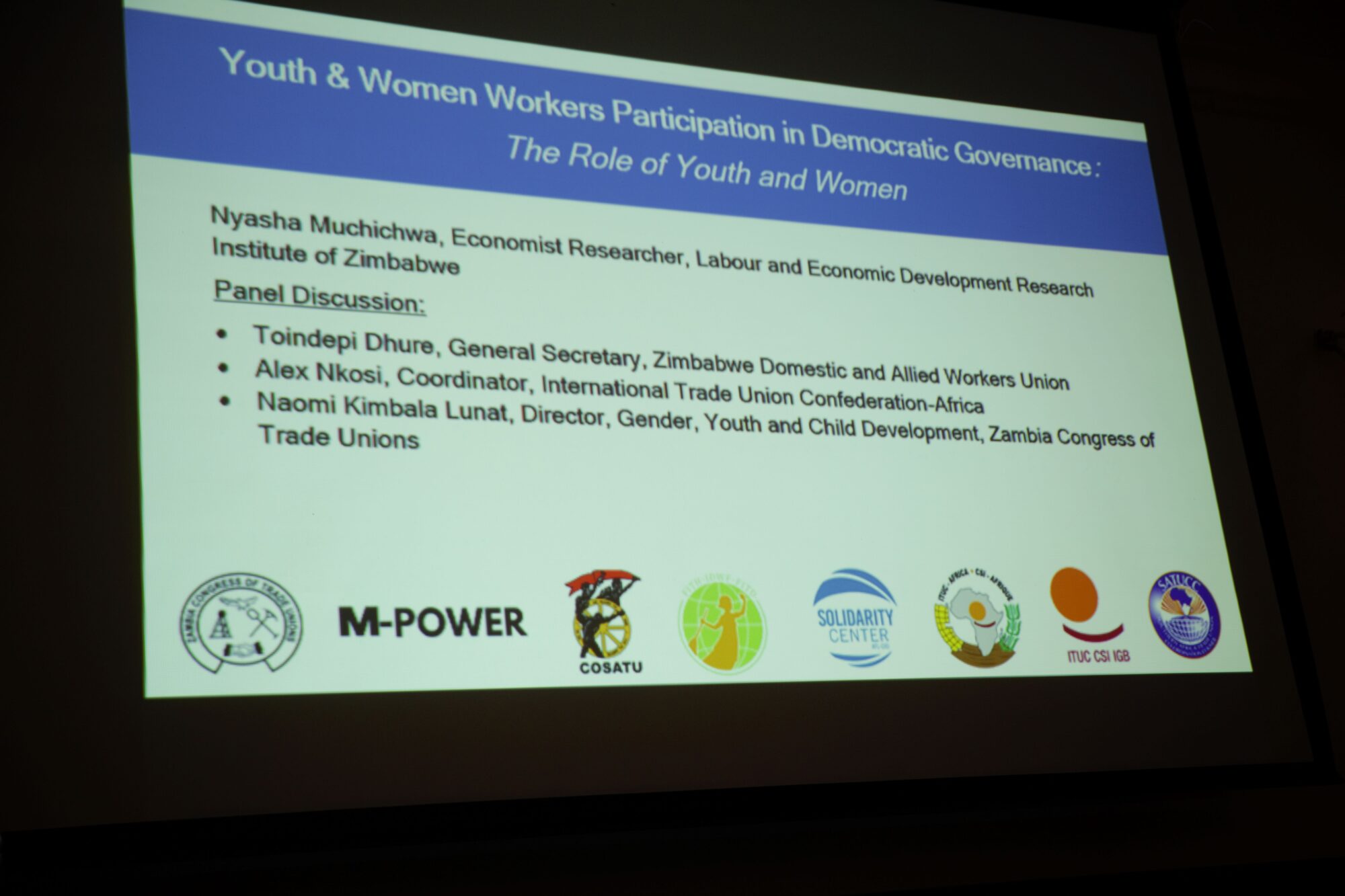 Paddy Mukando, Master of Ceremonies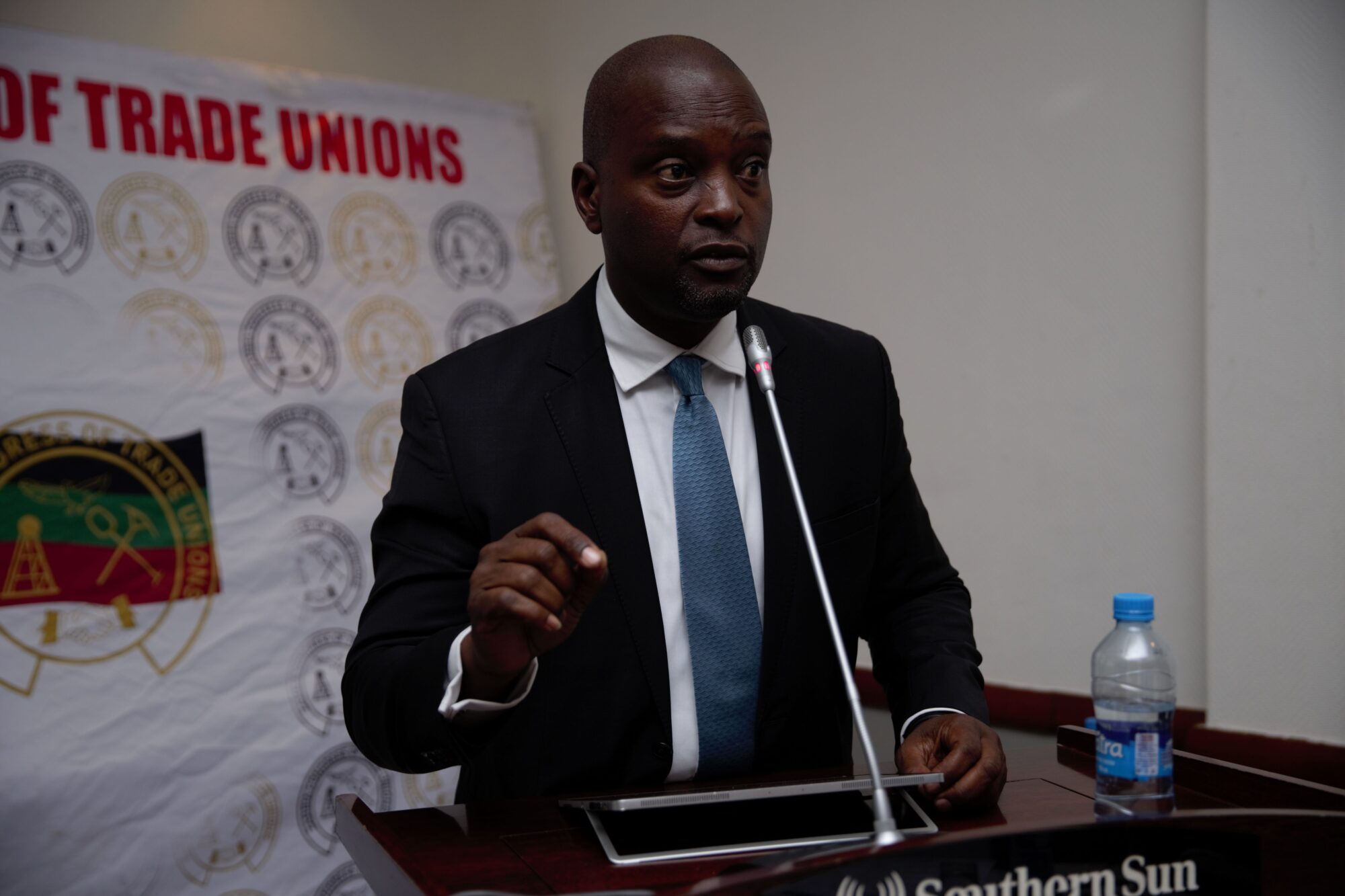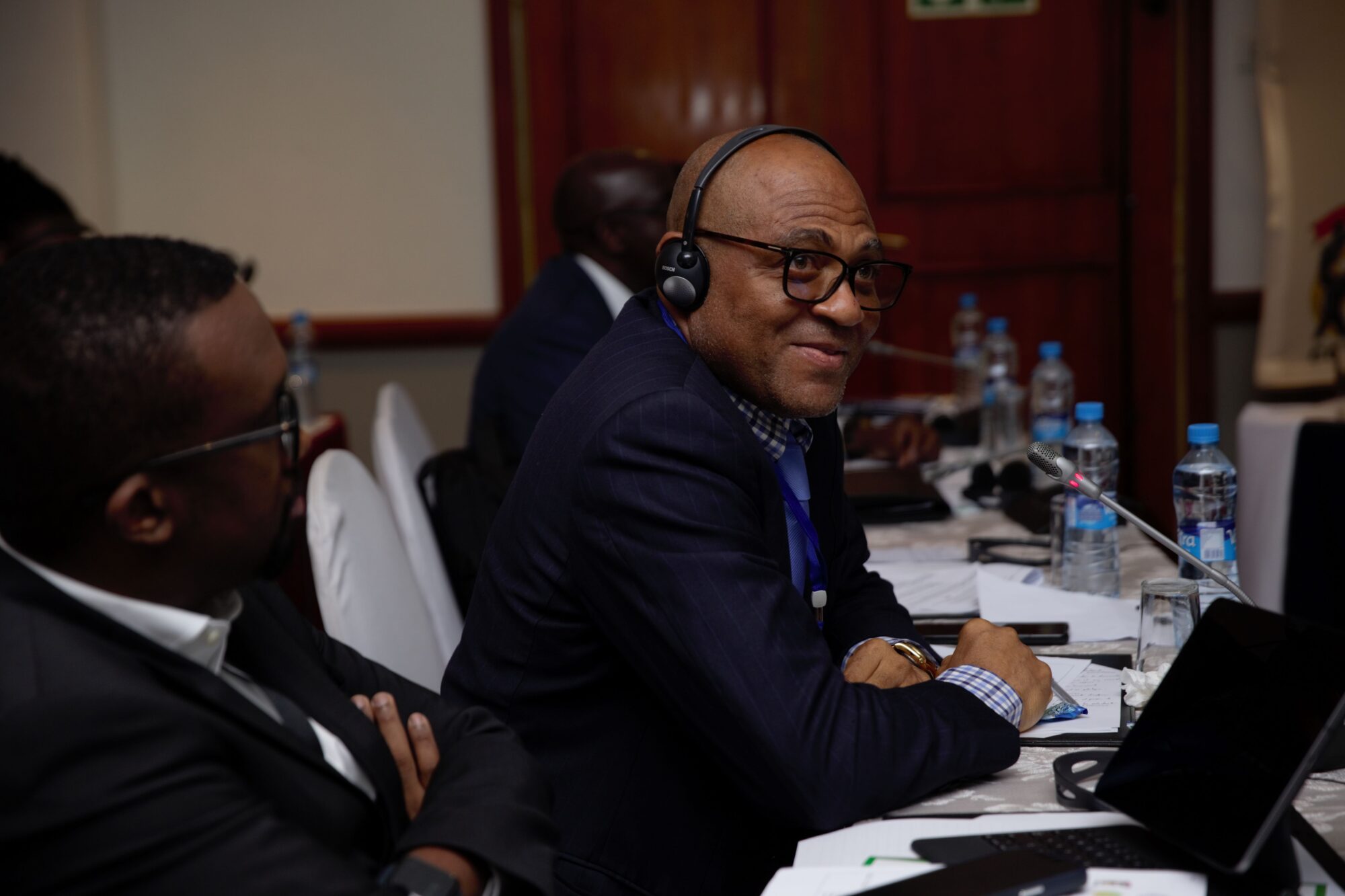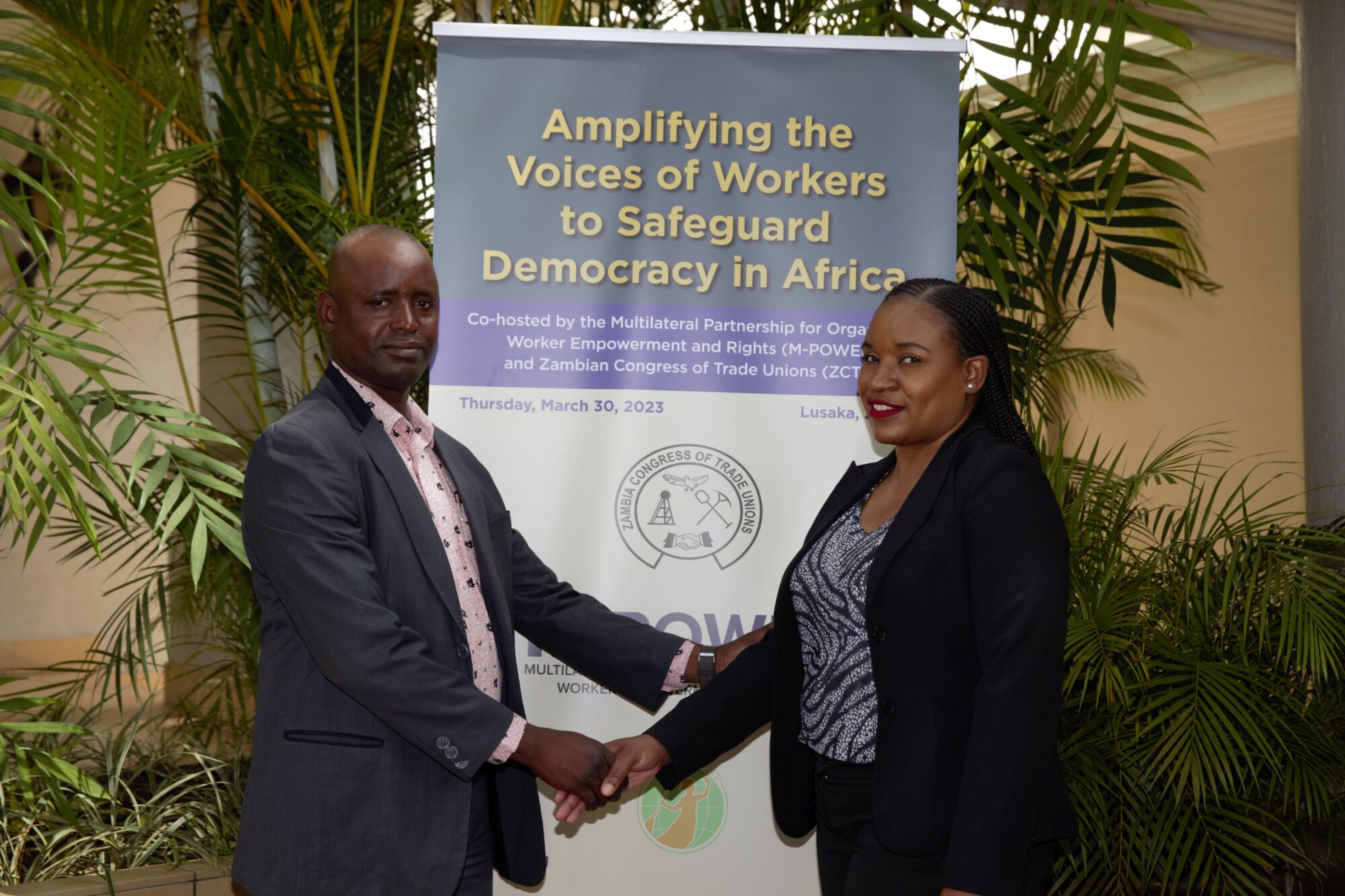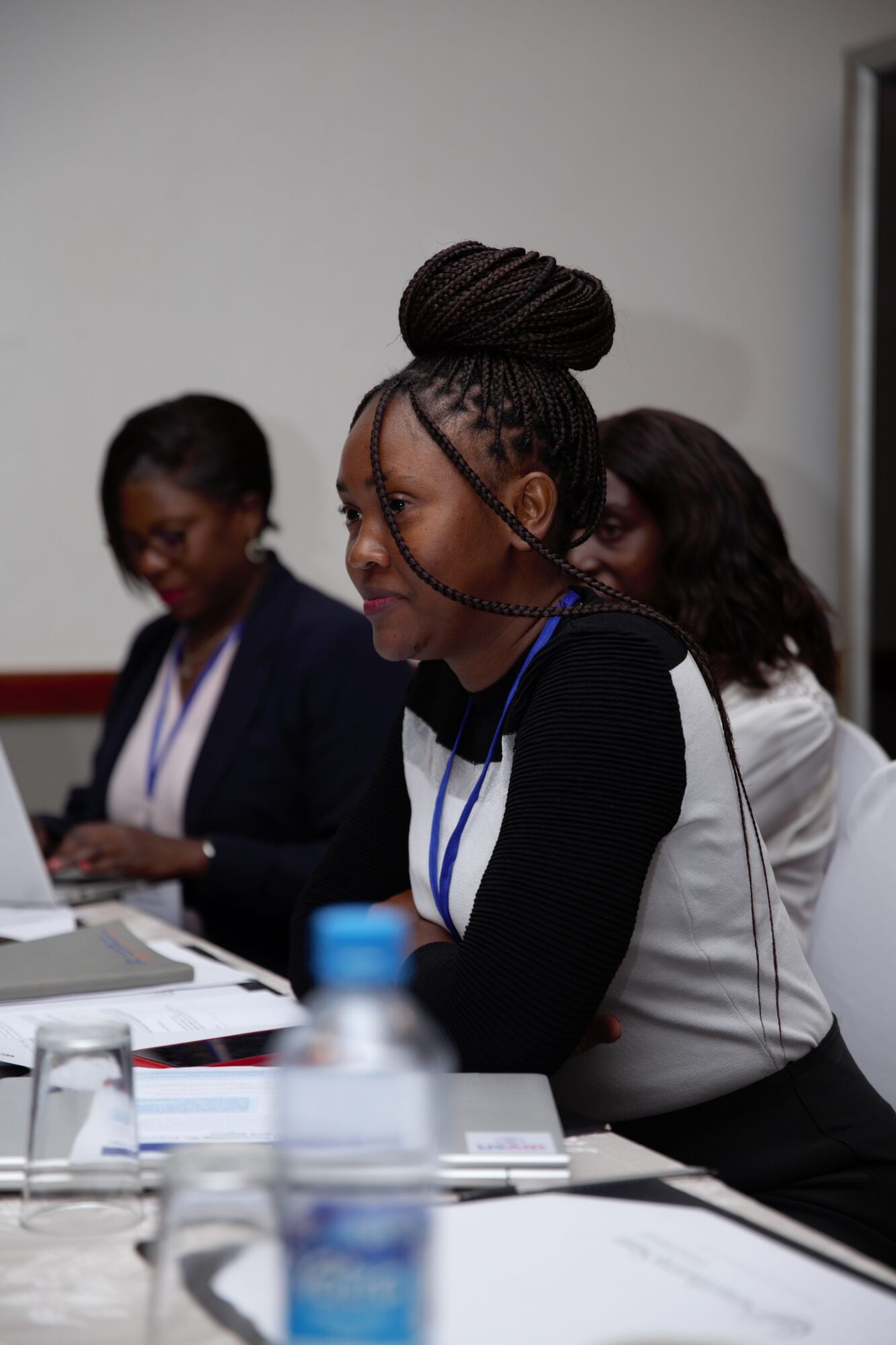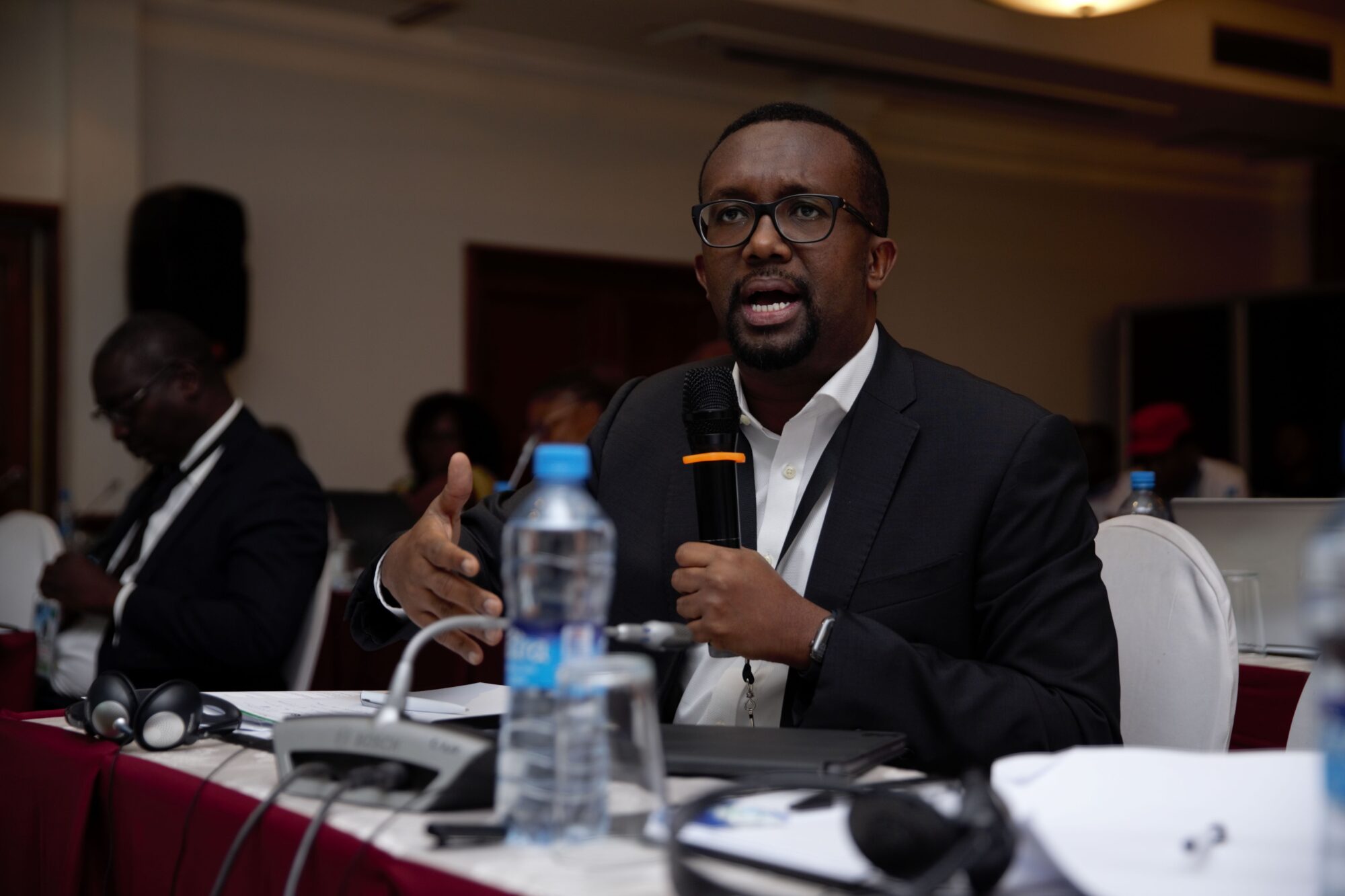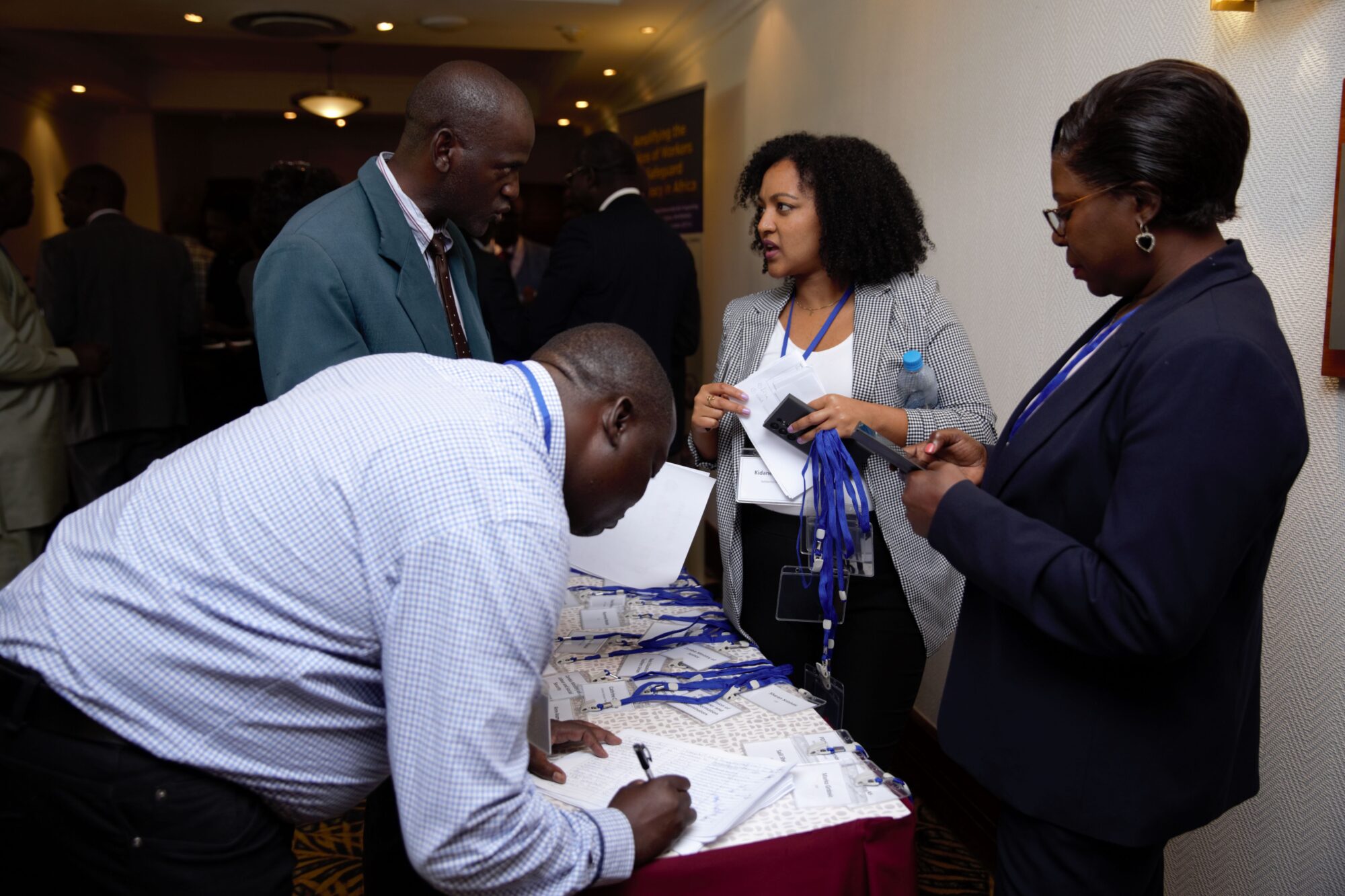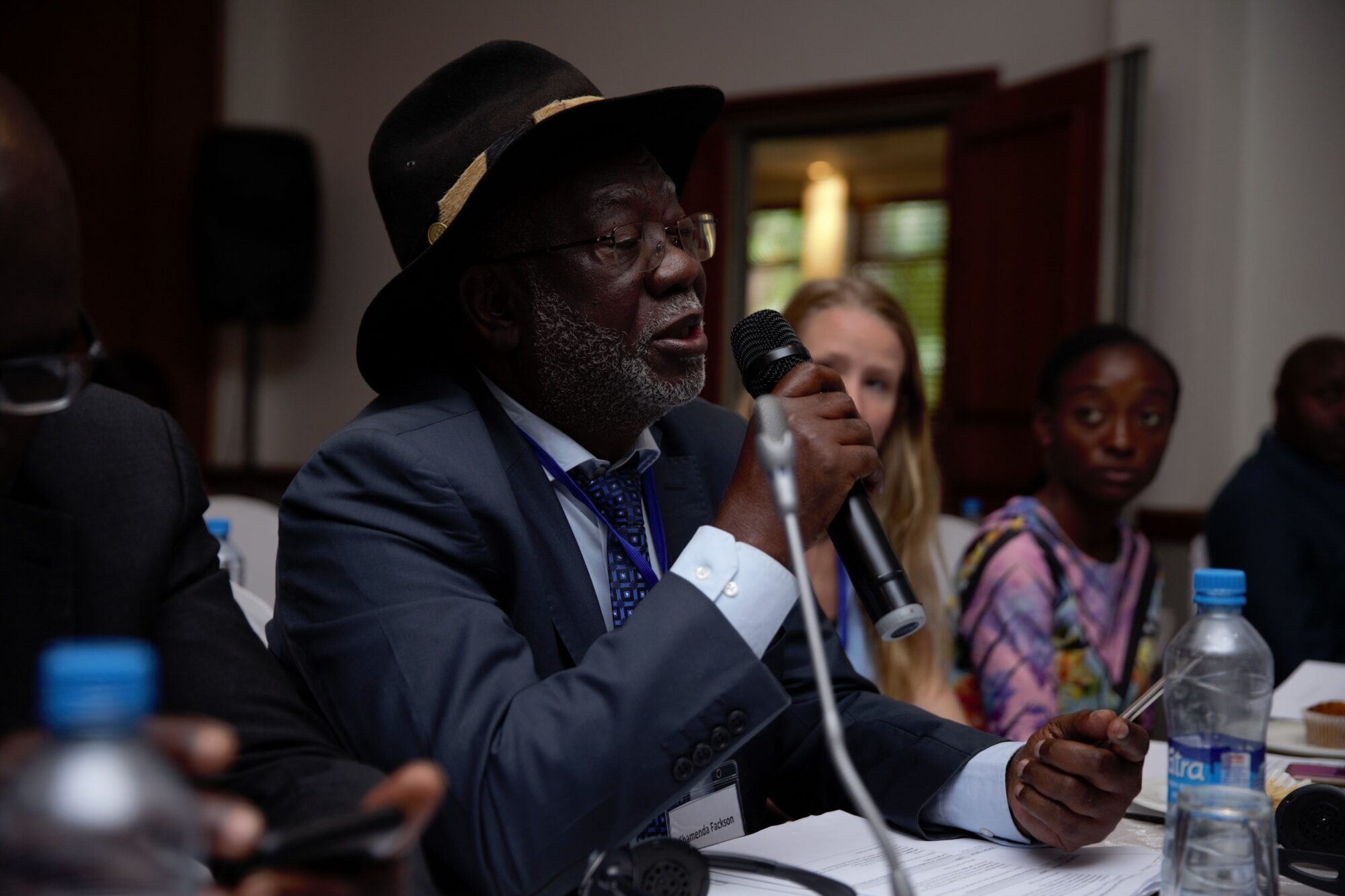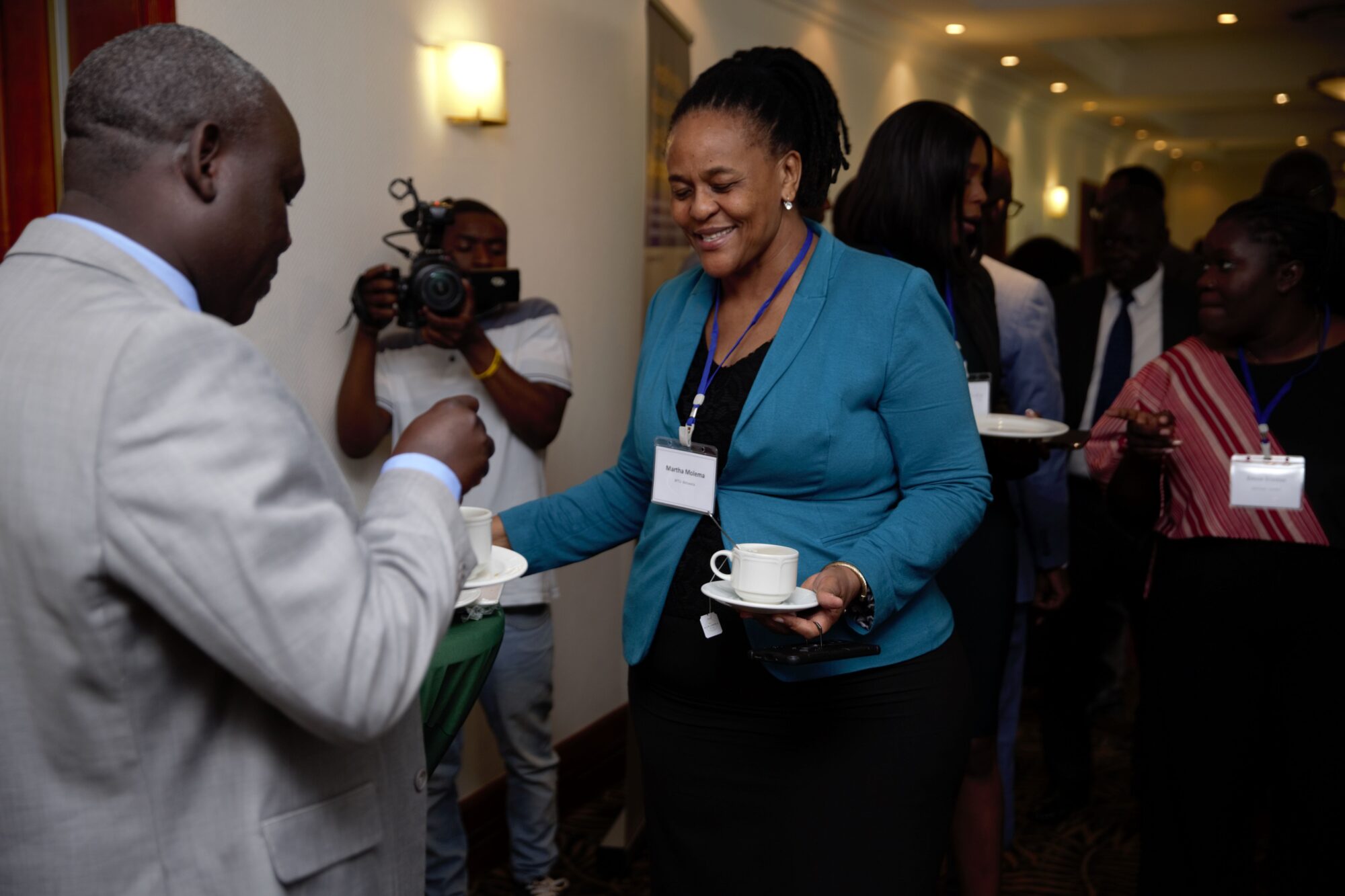 M-POWER is a historic global initiative focused on ensuring working families thrive in the global economy and elevating the role of trade unions and organized workers as essential to advancing democracy. It includes steering committee members from governments, philanthropy and labor organizations, including the AFL-CIO, Congress of South African Trade Unions (COSATU), International Domestic Workers Federation (IDWF) and International Trade Union Confederation (ITUC); the governments of Argentina, Canada, Spain and the United States; and Funders Organized for Rights in the Global Economy (FORGE). The Solidarity Center is a partner.