We are the largest U.S.-based international worker rights organization partnering directly with workers and their unions, and supporting their struggle for respect, fair wages, better workplaces and a voice in the global economy.
We value the dignity of work and workers. We know how all the work everyone depends on gets done–who picks the food for your table, cleans your home so you can go to the office, makes your clothes, keeps your streets clean. And at our core is every worker's right to solve issues through collective action and to form unions.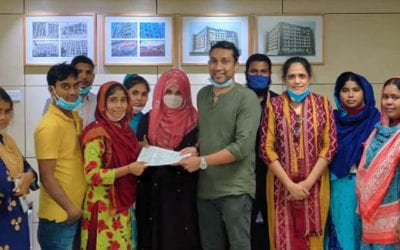 More than 2,000 garment workers in Bangladesh are celebrating a new collective bargaining agreement that includes a 10 percent pay increase—double...
read more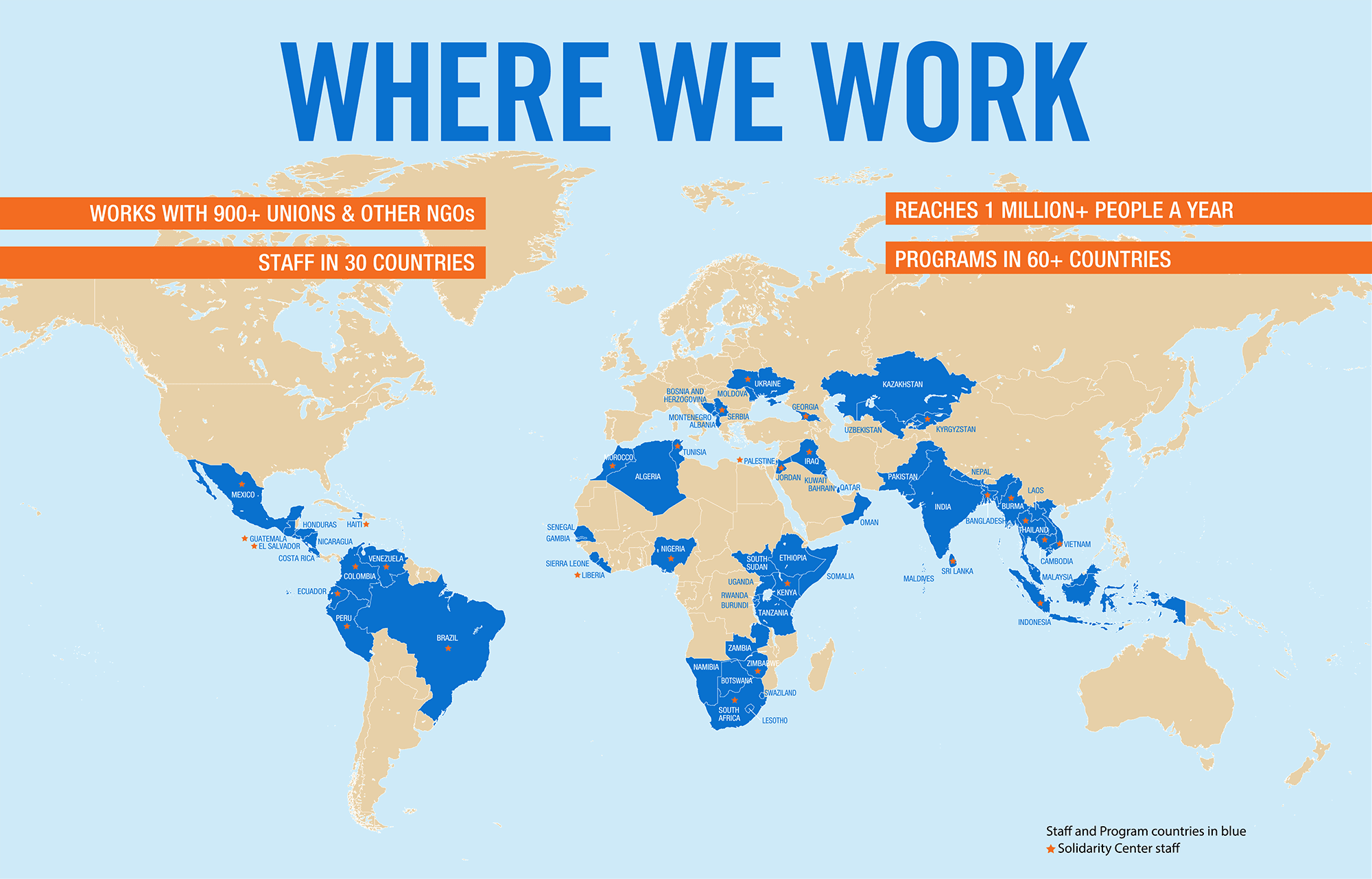 Reaching Over One Million People worldwide
Solidarity Center in the News
The vast majority of Brazilian textile and shoe factory workers who took part in a recent study say they have experienced some form of violence at work, often gender-based violence and harassment—to the extent that "for many women, work is synonymous with suffering," writes the Solidarity Center's Tula Connell.
read more
Haitians who do the physically demanding and repetitive work of sewing and assembling clothing in the new industrial park earn the Haitian minimum wage of just 500 gourdes (about $5.25) a day—three times less than the estimated cost of living in Haiti, according to the Solidarity Center.
read more
Dave Welsh, country director for labor rights group Solidarity Center, said that historically, migrant workers in Malaysia were initially operating outside "the purview of what were very bad labor laws" which were harshly enforced. Malaysia's laws, he added, were "very transparent and completely, deliberately almost proudly out of whack with any international labor law norms, and applied vigorously."
read more
July 30, 2020 Each year millions of children, women and men from all regions of the world are trafficked, their hope stolen. Today year marks the...
July 18, 2020 The global union movement celebrates Nelson Mandela on the 97th anniversary of his birth. Nelson Mandela International Day was...