We are the largest U.S.-based international worker rights organization partnering directly with workers and their unions, and supporting their struggle for respect, fair wages, better workplaces and a voice in the global economy.
We value the dignity of work and workers. We know how all the work everyone depends on gets done–who picks the food for your table, cleans your home so you can go to the office, makes your clothes, keeps your streets clean. And at our core is every worker's right to solve issues through collective action and to form unions.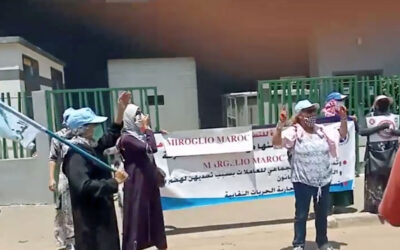 Garment workers at the Miroglio Maroc factory are standing strong with 14 co-workers who they say were fired for speaking out against the lack of...
read more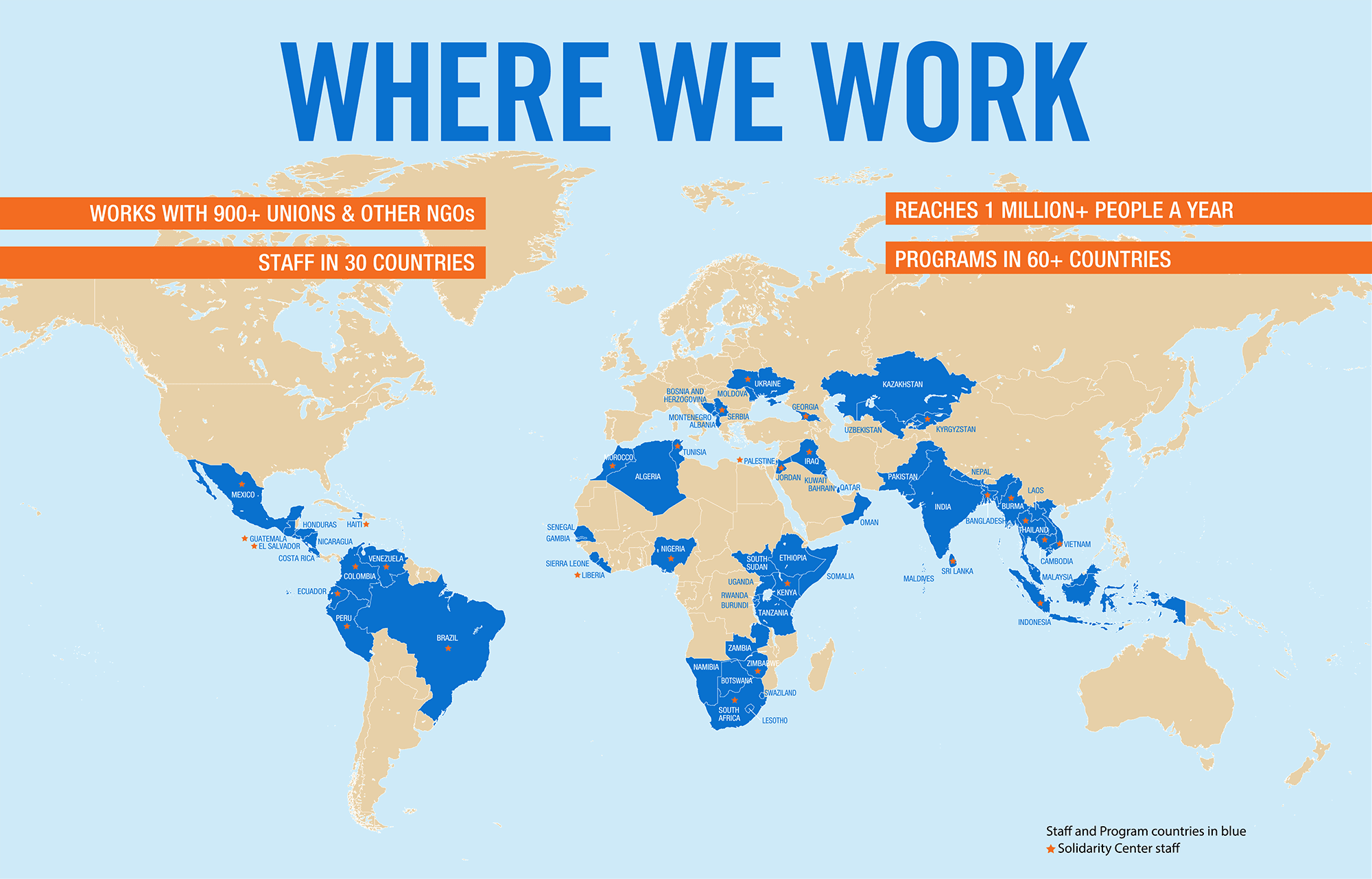 Reaching Over One Million People worldwide
Solidarity Center in the News
"Clean Clothes Campaign and Worker Rights Consortium, with contributions by Solidarity Center, conducted the research on nonpayment of wages to garment workers resulting from order cancellations by apparel brands, unpaid leave and state-sanctioned wage cuts during the...
read more
Over 200 Guatemalan garment workers tested positive for COVID-19, supplying for Gap, Amazon and American Eagle. Solidarity Center's Central American program director, Stephen Wishart, reports that "During COVID, the brands continued to put orders into these factories...
read more
Neha Misra, senior migration specialist for the Solidarity Center, said lack of freedom of association for migrant workers is leading to wage theft.
read more
Date: September 16. Time: 11:30 AM-1:00 PM, U.S. Eastern Standard. Place: Virtual. Join Solidarity Center Executive Director Shawna Bader-Blau as...
Date: 1 October 2020 Place: Virtual This high-level meeting of the General Assembly will focus on the overall theme, "The Future We Want, the...