We are the largest U.S.-based international worker rights organization partnering directly with workers and their unions, and supporting their struggle for respect, fair wages, better workplaces and a voice in the global economy.
We value the dignity of work and workers. We know how all the work everyone depends on gets done–who picks the food for your table, cleans your home so you can go to the office, makes your clothes, keeps your streets clean. And at our core is every worker's right to solve issues through collective action and to form unions.
A vicious crackdown in Belarus on striking workers peacefully protesting President Lukashenko's refusal to leave power despite months-long popular...
read more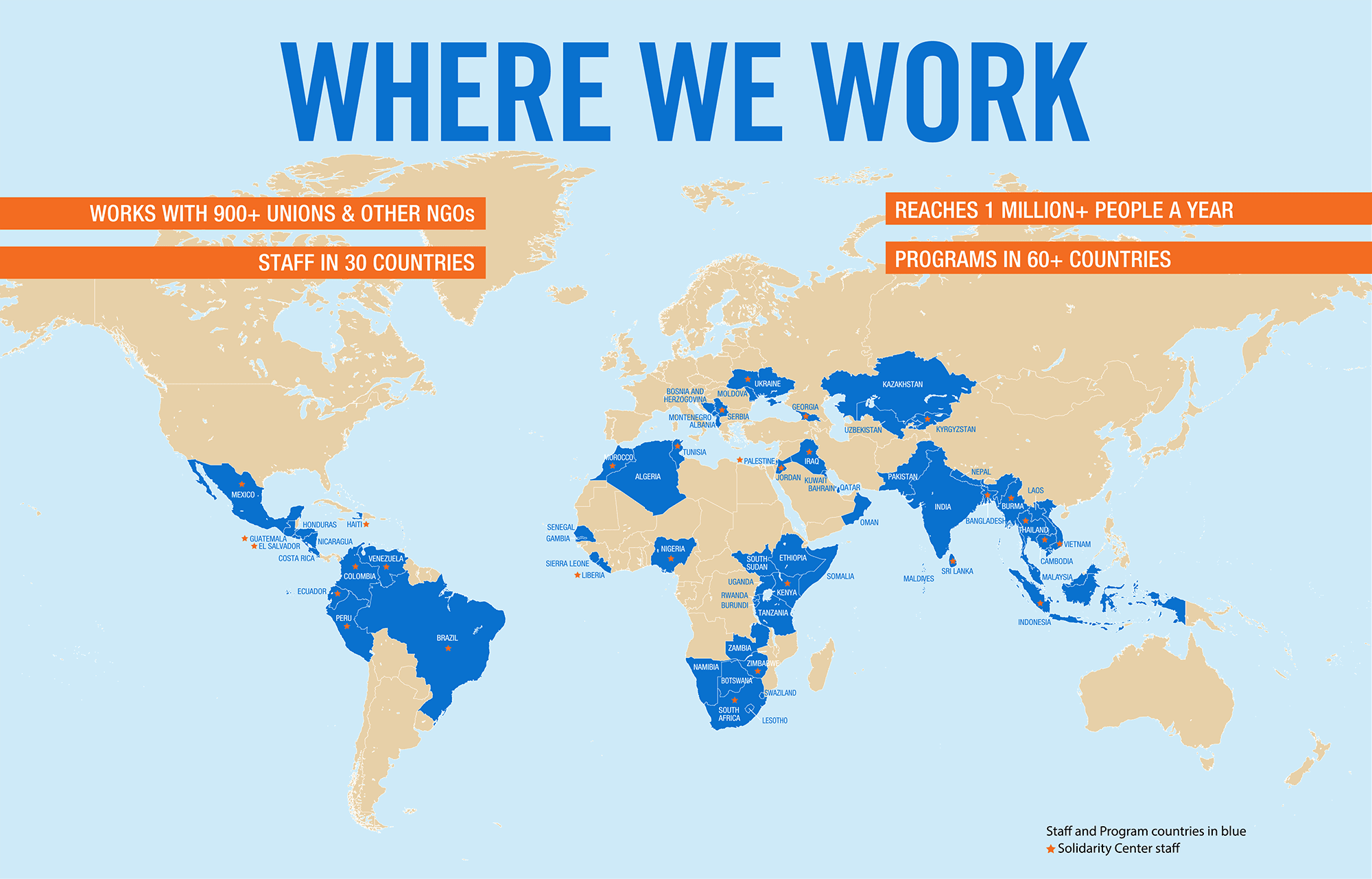 Reaching Over One Million People worldwide
Solidarity Center in the News
"We see desperate workers willing to accept very low wages in extremely dangerous conditions, with no serious health and safety protections, let alone social distancing measures or personal protective equipment," said Jon Hartough, Solidarity Center Bangladesh program...
read more
"The COVID crisis highlights in a much sharper way the issues that these workers have been advocating on, and struggling for, for years and years and years... [and] this is why we really need a more equitable development model than the current supply chain model,"...
read more
"[Garment workers producing clothing for global brands in Haiti] are at risk of COVID; [they] often won't have access to health care because of the tricks that employers are playing: essentially stealing from their contributions" says Solidarity Center regional...
read more
Date: October 20, 2020 Time: 9:00 a.m. New York Place: Virtual (registration required) This virtual side event will bring together women civil...
October 7, 2020 Decent work means not only employment, but workplaces that are safe, healthy and that provide workers with wages that support...