We are the largest U.S.-based international worker rights organization partnering directly with workers and their unions, and supporting their struggle for respect, fair wages, better workplaces and a voice in the global economy.
We value the dignity of work and workers. We know how all the work everyone depends on gets done–who picks the food for your table, cleans your home so you can go to the office, makes your clothes, keeps your streets clean. And at our core is every worker's right to solve issues through collective action and to form unions.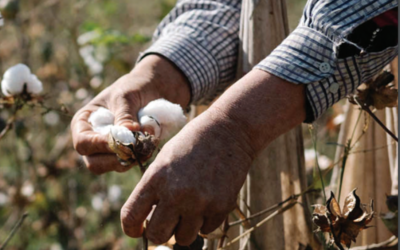 A new report on Uzbekistan's 2019 cotton harvest by Uzbek Forum for Human Rights documents progress toward ending—but not eradication—of...
read more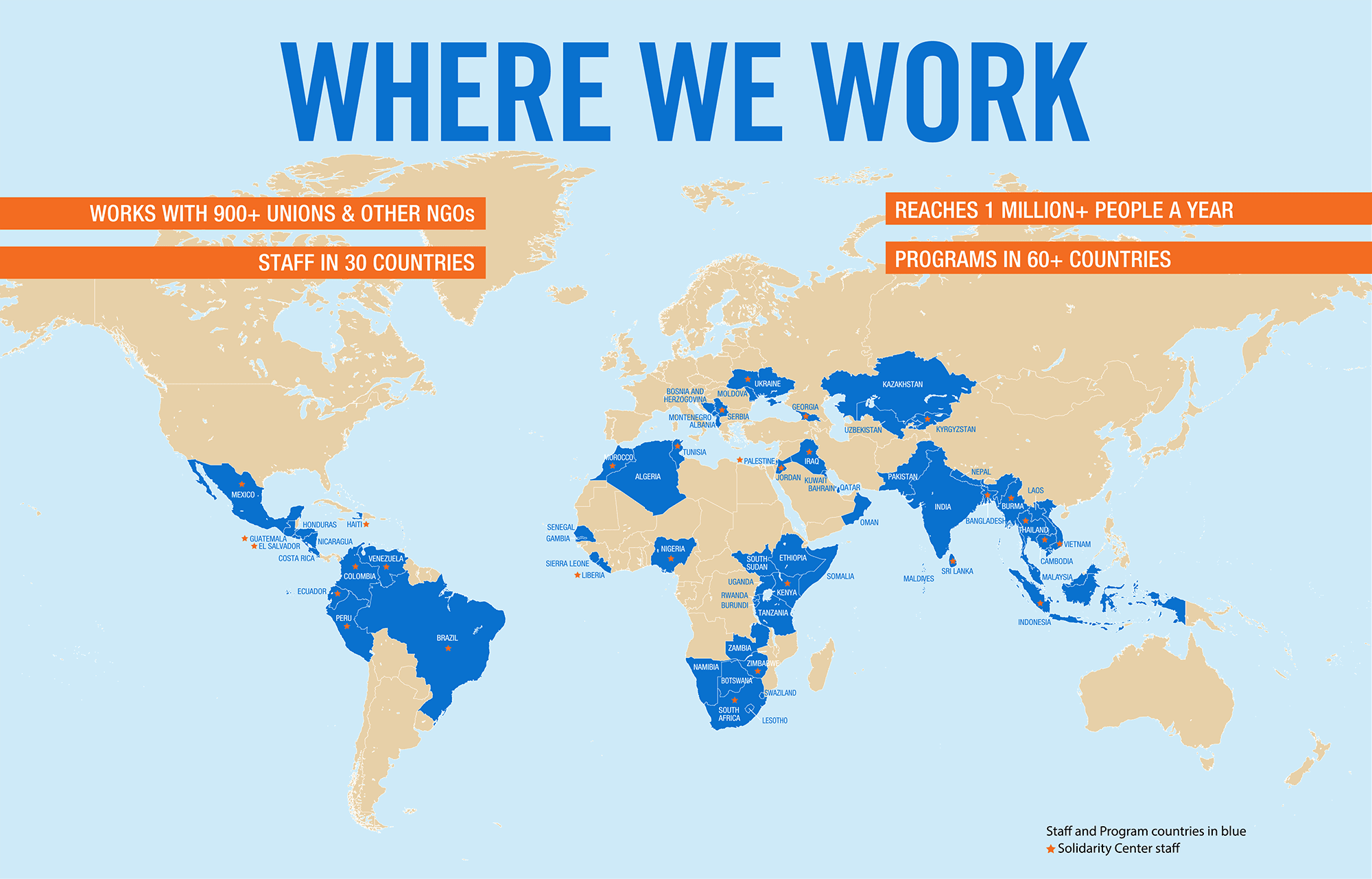 Reaching Over One Million People worldwide
Solidarity Center in the News
"Migrant workers have been left aside by governments who have relied on them to do dangerous jobs that have become even more dangerous during this crisis," reports David Welsh, Solidarity Center's Southeast Asia country director.
read more
David Welsh, Southeast Asia country director of the Solidarity Center, said: "With the enormous profit margins [brands] have enjoyed on the backs of workers in Southeast Asia, they are easily placed to sustain workers and factories over this period."
read more
Even so, David Welsh, country director of Southeast Asia of the Solidarity Center, a nonprofit aligned with the U.S.-based labor federation AFL-CIO, said the reforms, in the garment sector at least, risk amounting to a "race to the bottom"–slashing benefits to appease big international brands that can afford to pay. During the three months ended August–the most recent data available–Sweden's H&M, which has manufacturing facilities in Indonesia, reported a gross profit margin of 50 percent before tax.
read more
July 30, 2020 Each year millions of children, women and men from all regions of the world are trafficked, their hope stolen. Today year marks the...
July 18, 2020 The global union movement celebrates Nelson Mandela on the 97th anniversary of his birth. Nelson Mandela International Day was...