We are the largest U.S.-based international worker rights organization partnering directly with workers and their unions, and supporting their struggle for respect, fair wages, better workplaces and a voice in the global economy.
We value the dignity of work and workers. We know how all the work everyone depends on gets done–who picks the food for your table, cleans your home so you can go to the office, makes your clothes, keeps your streets clean. And at our core is every worker's right to solve issues through collective action and to form unions.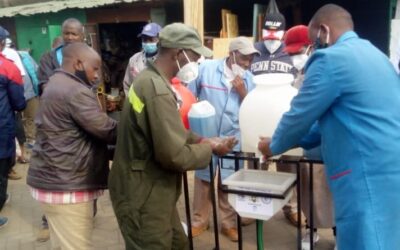 In a joint effort to protect market vendors and workers and reduce community spread of COVID-19, Kenya's labor federation, Central Organization of...
read more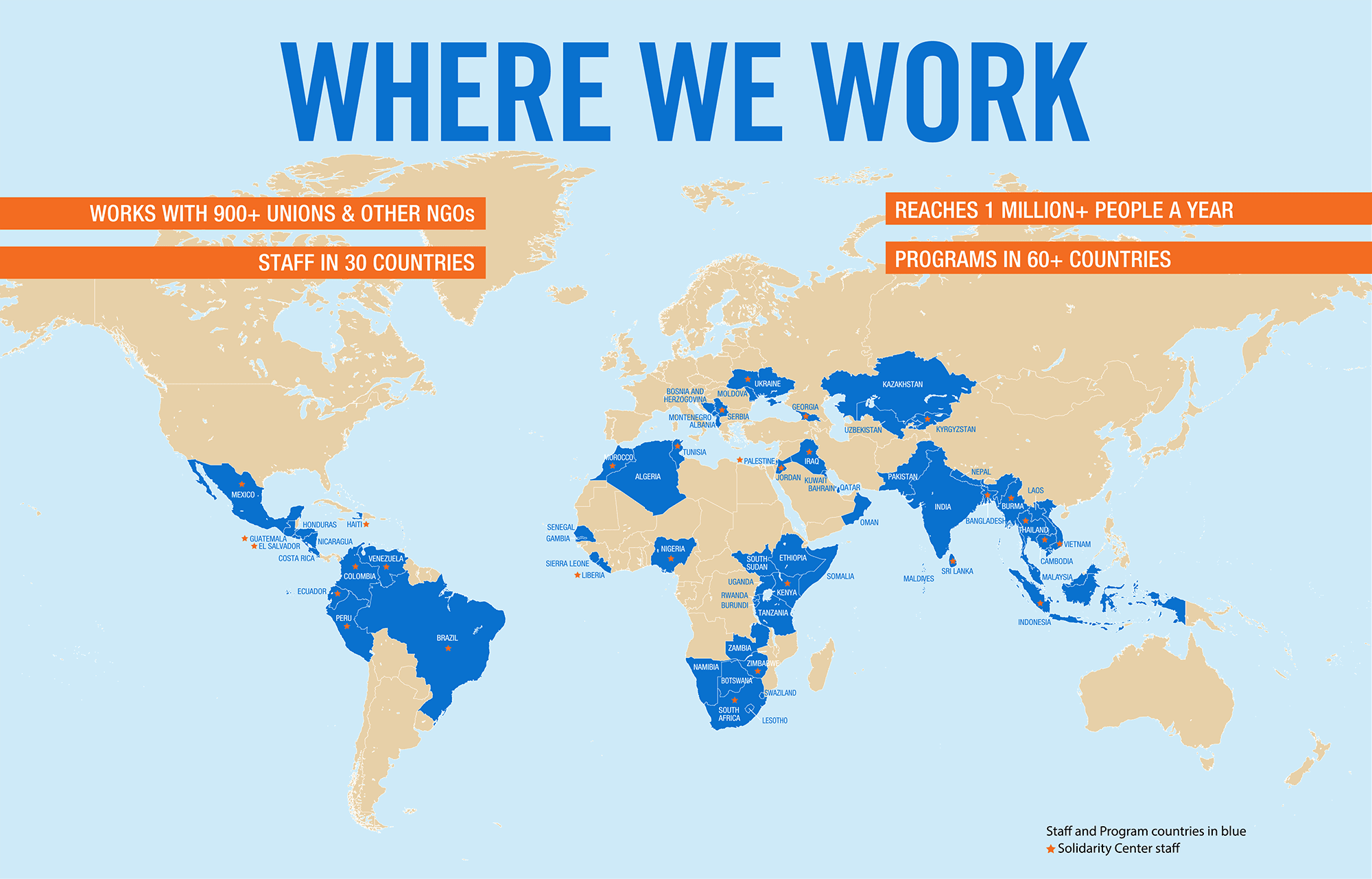 Reaching Over One Million People worldwide
Solidarity Center in the News
An estimated 10,000 Sri Lankan migrant workers are reported to be unemployed due to COVID-19, and many more are at an increased risk of wage theft. Solidarity Center, along with other organizations, endorses the list of 14 ways employers can protect workers from wage...
read more
Gig economy workers, considered contractors by the company Rappi, are asking for better pay and working conditions, and access to the social safety net. According to a study published last year by the Labor Observatory of the University of Rosario, the Solidarity...
read more
The impact of COVID-19 on Cambodia's informal workers is likely underestimated. Speaking on the construction sector, Solidarity Center's Khun Taro, Cambodian program coordinator, says 'as many as 80% of construction workers were employed informally as of 2018, placing...
read more
Date: September 16. Time: 11:30 AM-1:00 PM, U.S. Eastern Standard. Place: Virtual. Join Solidarity Center Executive Director Shawna Bader-Blau as...
Date: 1 October 2020 Place: Virtual This high-level meeting of the General Assembly will focus on the overall theme, "The Future We Want, the...