We are the largest U.S.-based international worker rights organization partnering directly with workers and their unions, and supporting their struggle for respect, fair wages, better workplaces and a voice in the global economy.
We value the dignity of work and workers. We know how all the work everyone depends on gets done–who picks the food for your table, cleans your home so you can go to the office, makes your clothes, keeps your streets clean. And at our core is every worker's right to solve issues through collective action and to form unions.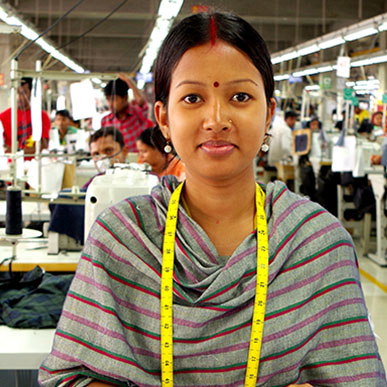 The Solidarity Center Podcast

BILLIONS OF US, ONE JUST FUTURE
CONVERSATIONS WITH WORKERS (& OTHER SMART PEOPLE) WORLDWIDE SHAPING THE WORKPLACE FOR THE BETTER
Hosted by Solidarity Center Executive Director Shawna Bader-Blau
Reaching 1 Million+ People Worldwide
Solidarity Center in the News
One worker "also worries about her ability to work overtime, which has often been a prerequisite by demanding factory managers for workers keeping their jobs, as the labor rights organization Solidarity Center noted in its 2019 "Alternative Report on Labor Rights and...
read more
Date: Tuesday, May 24, 2022 Time: 11:00 a.m. to 12:30 p.m., EDT Place: Virtual. Registration required. (NEW registration link) The event will include Creole and Spanish interpretation. Please join the ...
Read More
Date: Thursday, April 28, 2022 Time: 08:30 NY / 14:30h Geneva / 19:30 BKK Place: Virtual. Registration required. The Global Coalition on Migration and the Friedrich-Ebert-Stiftung are pleased to announce the launch ...
Read More