We are the largest U.S.-based international worker rights organization partnering directly with workers and their unions, and supporting their struggle for respect, fair wages, better workplaces and a voice in the global economy.
We value the dignity of work and workers. We know how all the work everyone depends on gets done–who picks the food for your table, cleans your home so you can go to the office, makes your clothes, keeps your streets clean. And at our core is every worker's right to solve issues through collective action and to form unions.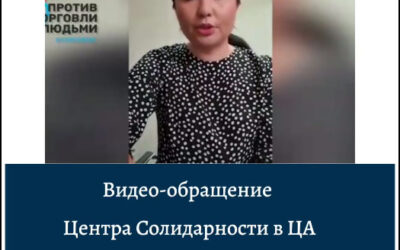 Insan-Leilek foundation and the Trade Union of Migrants of the Kyrgyz Republic, both Solidarity Center partners in Kyrgyzstan, are actively engaged...
read more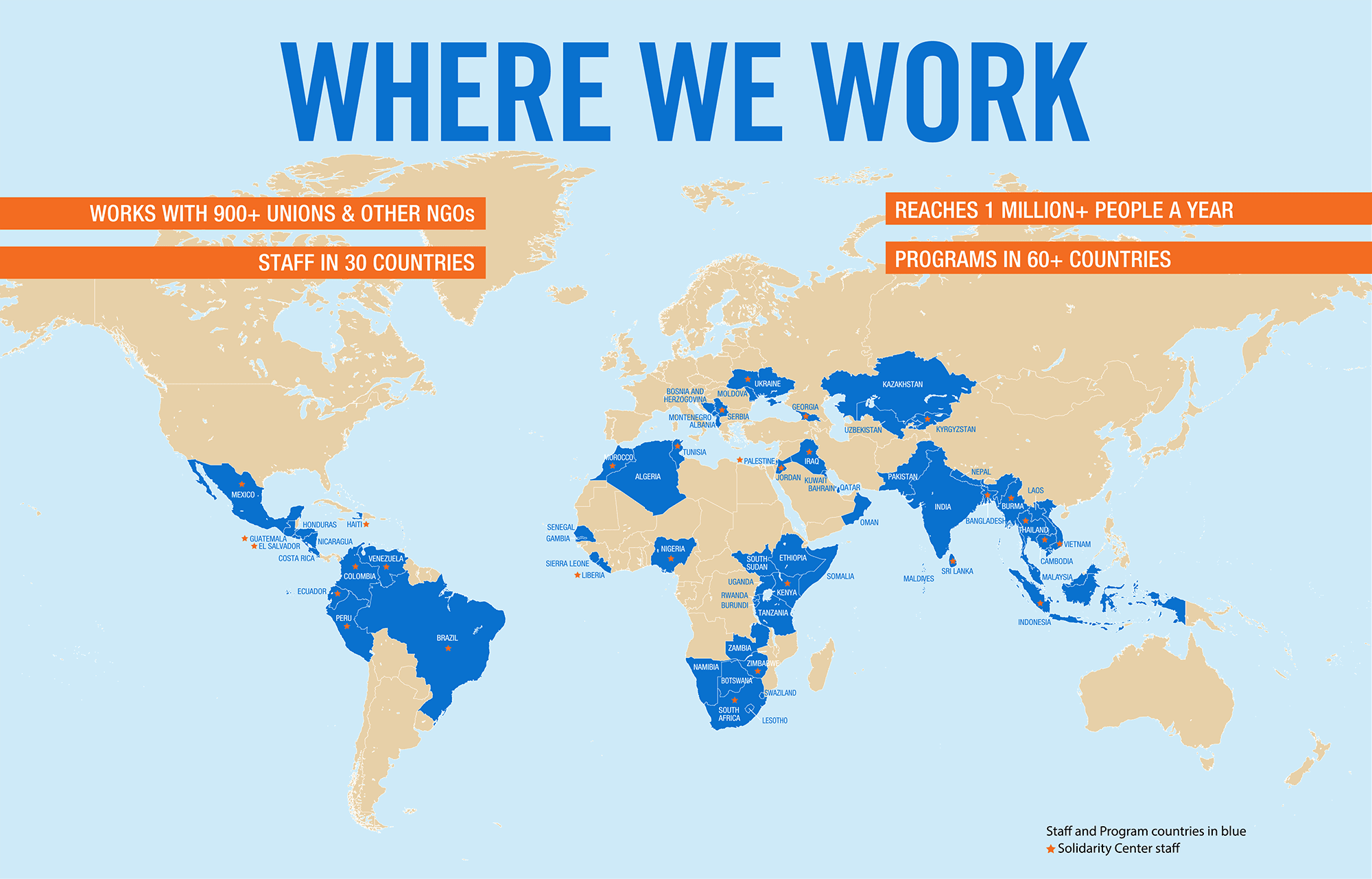 Reaching Over One Million People worldwide
Solidarity Center in the News
The "OTUWA Health Survey," carried out in collaboration with the Solidarity Center, is designed to gather information that will help OTUWA to support healthcare workers. It is also a prelude to a sub-regional campaign being planned by OTUWA on the theme: "Healthcare...
read more
Gladys Cisneros, country program director at the Solidarity Center in Mexico City, says under the USMCA, Mexico will have to clear a huge backlog of labor disputes. And the courts have been shut down because of the coronavirus. "It's not the most reassuring landscape,...
read more
The rankings used to bring with them a risk to a country's reputation. "Reputationally it meant a lot. It was embarrassing to be on Tier 3 or the Tier 2 Watch List. And if the tier rankings don't mean anything, then that reputational pressure is gone," said the...
read more
October 7, 2020 Decent work means not only employment, but workplaces that are safe, healthy and that provide workers with wages that support...
November 25, 2020 One-third of women globally have experienced gender-based violence in their homes and on the job. Gender-based violence at work...