We are the largest U.S.-based international worker rights organization partnering directly with workers and their unions, and supporting their struggle for respect, fair wages, better workplaces and a voice in the global economy.
We value the dignity of work and workers. We know how all the work everyone depends on gets done–who picks the food for your table, cleans your home so you can go to the office, makes your clothes, keeps your streets clean. And at our core is every worker's right to solve issues through collective action and to form unions.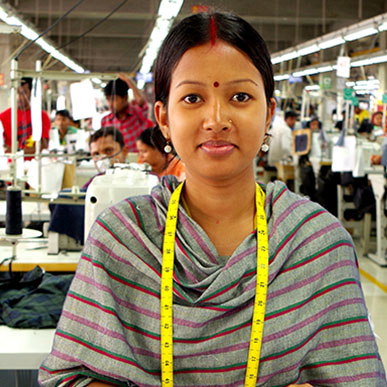 The Solidarity Center Podcast

BILLIONS OF US, ONE JUST FUTURE
CONVERSATIONS WITH WORKERS (& OTHER SMART PEOPLE) WORLDWIDE SHAPING THE WORKPLACE FOR THE BETTER
Hosted by Solidarity Center Executive Director Shawna Bader-Blau
88 PERCENT OF WHOM ARE GRASSROOTS ORGANIZATIONS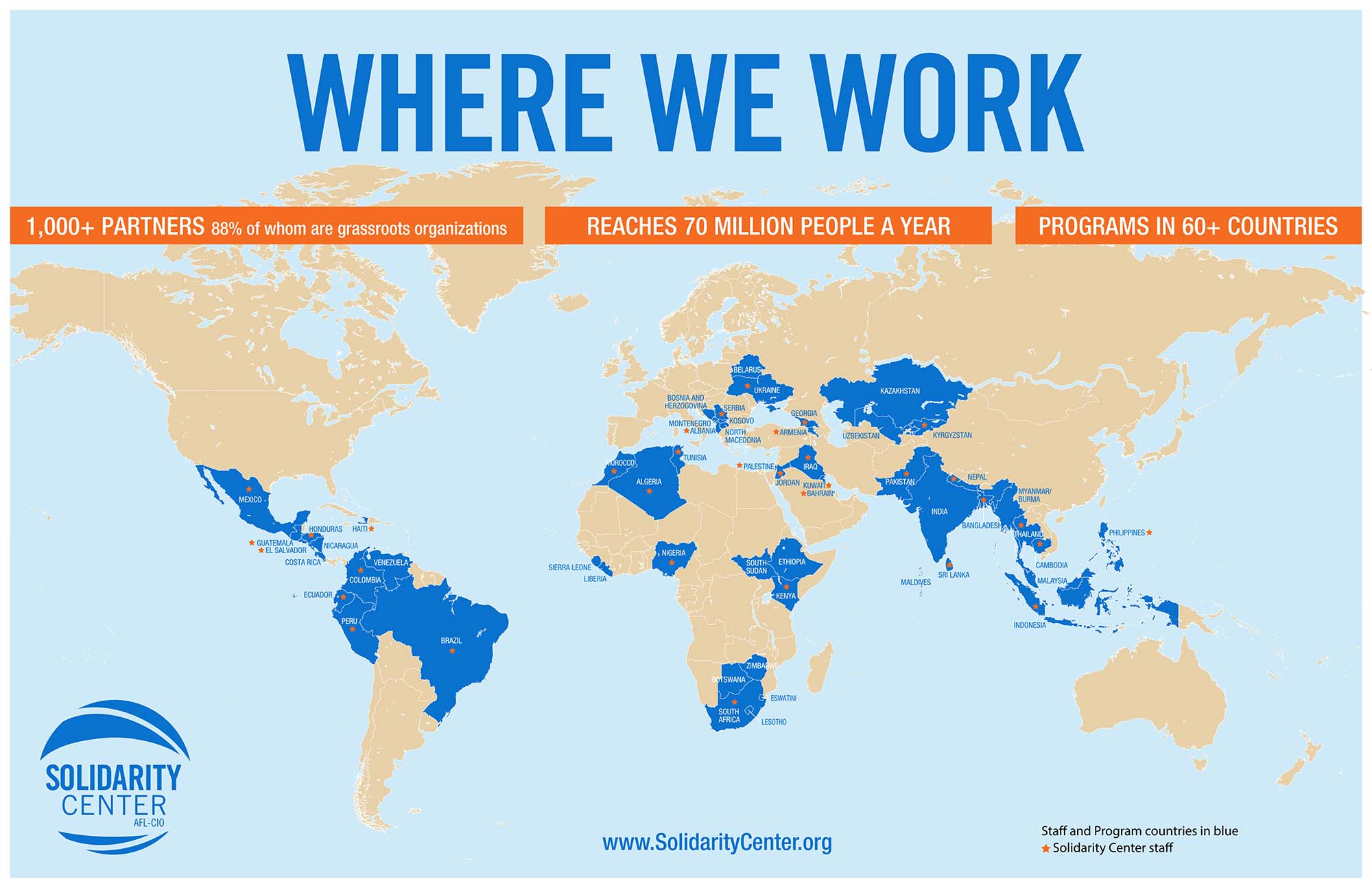 Reaching 70 Million+ People Worldwide
Solidarity Center in the News
David Welsh, Solidarity Center's Thailand country director, said: "Most people don't know about Mae Sot. The same trends found in other supplying markets are there, however; namely a jurisdiction where the rule of law is weak, where wages and labor conditions are...
read more
Date: Thursday, December 8, 2022 Time: 9:00 a.m. to 10:30 a.m., EST Place: Virtual (live streaming available). Registration required. M-POWER is a global initiative that unites governments, worker organizations, labor ...
Read More
Date: Wednesday, September 14, 2022 Time: 11 a.m. Location: Longworth House Office Building 1100 and remotely here. Solidarity Center Executive Director Shawna Bader-Blau testifies before the U.S. Congress on improving worker ...
Read More