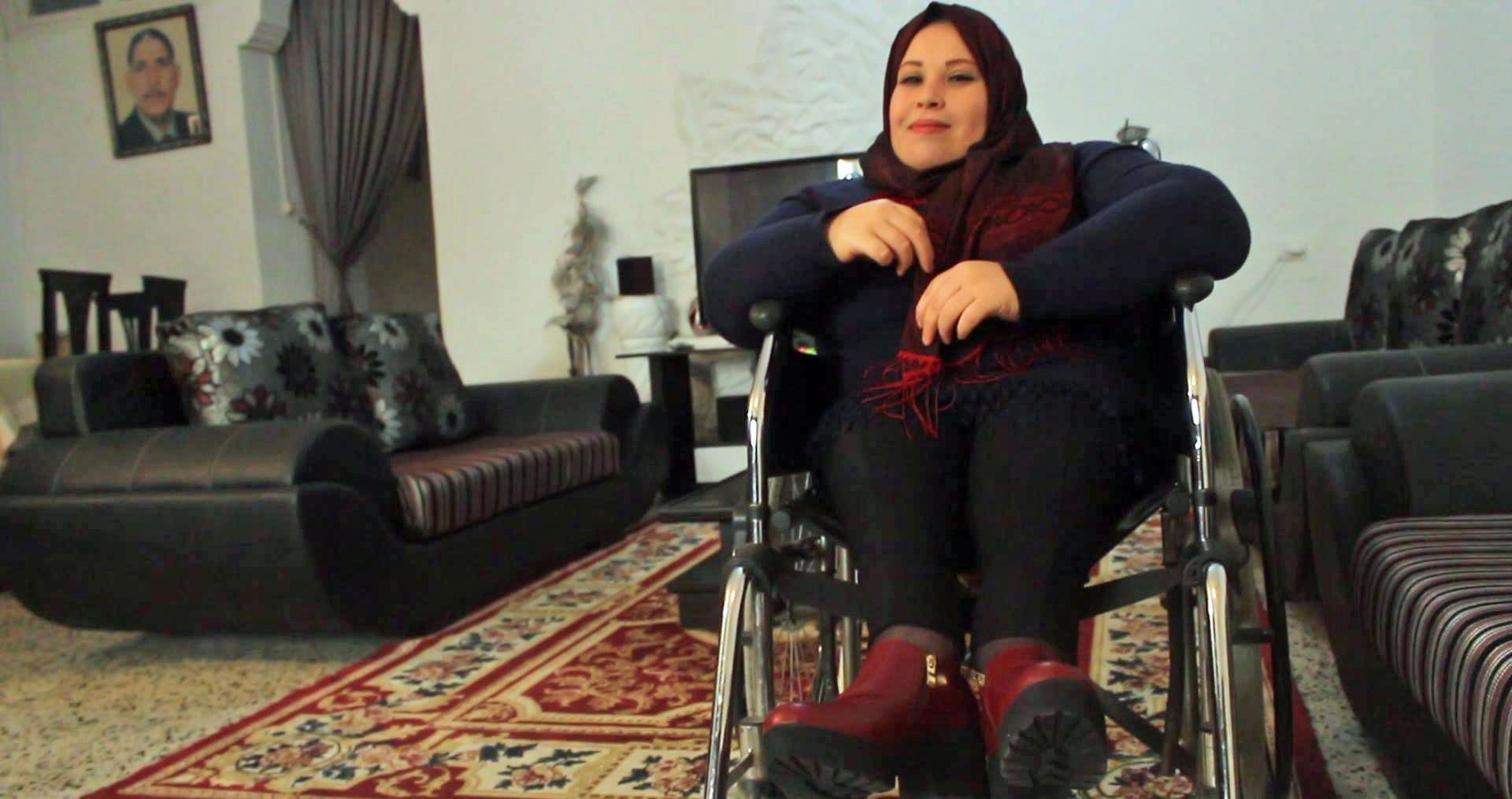 Nabil El-Moumni, a Tunisian disability rights advocate and blind receptionist at the local hospital of Mareth, Gabes, advocated–and won–important changes at his workplace to accommodate both workers and patients with disabilities. At his urging, the hospital installed an access ramp and prepared illustrated signs to help people who cannot hear or speak access the hospital's various departments.
"They can have access to that department's services independently, without the help of strangers," El-Moumni says in a new documentary, "We Are All Different," on the experience of workers with disabilities in Tunisia produced by the UGTT (Tunisian General Labor Union) and the Solidarity Center.
"I am blind, and I want more independence in my work," he says. "The phone numbers I work with are registered in numerical support. I read via text-to-speech. I prepared papers in large format."
El-Moumni's support for worker rights initially cost him his job.  "After that," he says, "I started a general strike in front of Gabe's governorate." He was reinstated on January 13, 2016.
A diverse group of workers with disabilities, from gardeners and street cleaners to municipal employees and athletic competitors, share their experience with discrimination and the barriers they face in the workplace, in their communities and in accessing government services and jobs due to accessibility limitations—both in public buildings and transportation.
Many also speak of the satisfaction they experience in their work, and the gains workers with disabilities have made in receiving protections and accommodations, and being empowered to advocate for their needs.
Kalthoum Barkallah, Solidarity Center acting country program director for North Africa, says the documentary "sheds light on the reality of persons with disabilities in order to build general public awareness and push public authorities, civil society and partners to take up their issues and defend their rights."
The film debuted on International Day of Persons with Disabilities, December 3, 2021.