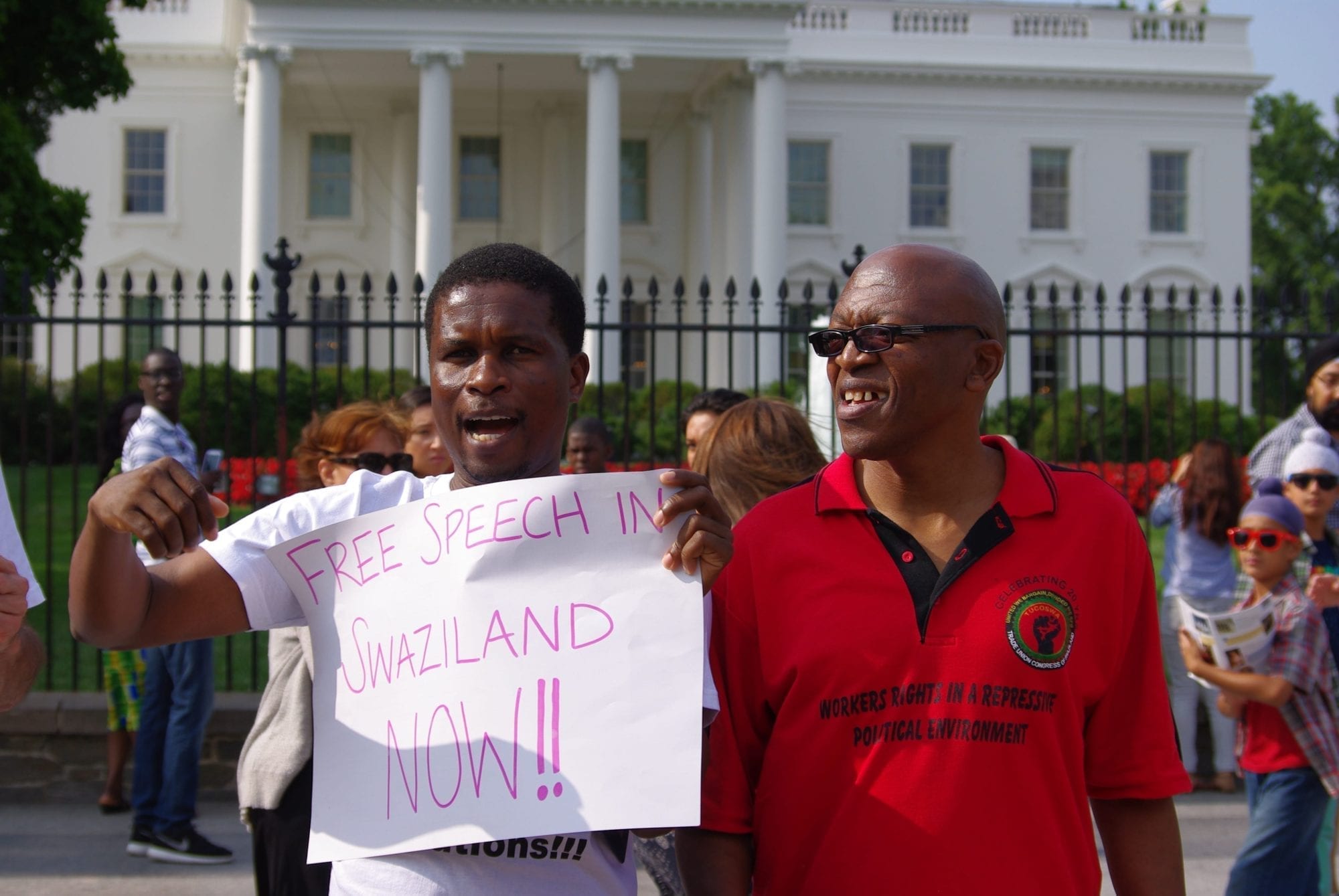 Swaziland's union movement cancelled a planned rally over the weekend after concerns the police would break up the gathering as they have multiple times in the past several weeks. In February and March, large numbers of police disbanded meetings of the Trade Union Congress of Swaziland (TUCOSWA), injuring at least one union leader.
Two weeks ago, the Swaziland National Association of Teachers (SNAT) gathered for a prayer service, when a large number of police showed up and sought to disrupt the event, physically injuring the union's secretary general in the process, according to union leaders. Union members refused to be intimidated and carried on their service, say union leaders, adding that the government is increasingly prohibiting workers from meeting or publicly speaking out.
"The government of the Kingdom of Swaziland has really ensured that the country is viewed as a democracy only in name … as it continues to crush any get-together organized by TUCOSWA," says TUCOSWA Secretary General Vincent Ncongwane.
Workers also are enduring large-scale job loss, with 850 textile workers laid off last month, the latest in mass firings targeting in the garment sector.
Ncongwane notes that on April 12, 1973, Swaziland banned political parties. Forty-five years later, when Swazi workers sought to commemorate "the day democracy died in Swaziland," workers again were denied their fundamental democratic rights.
"Imagine the lack of logic of denying workers the right to discuss issues of democracy, among other things, simply at the instruction of a regional commissioner of police and not because of any violation of any law but because of a misplaced fear that would be dangerous for the country," Ncongwane says. "That makes our country so fragile."
The 2014 U.S. State Department human rights report cited serious human rights violations in Swaziland, including arbitrary or unlawful killings by the government or its agents; severely restricted freedom of assembly, including violence against protestors; jailing of trade union leaders; the deregistration of TUCOSWA and the banning of strikes.
"We have seen numerous countries being changed, and drastically, so when the tide starts to turn against suppression, Swaziland cannot be the exception," Ncongwane says.
TUCOSWA is now planning a May 1 public event, and is seeking a court order allowing the action to take place.
In June 2014 the U.S. government took the rare step of suspending African Growth and Opportunity Act (AGOA) trade benefits for Swaziland, citing the Swazi government's systematic violations of fundamental worker rights, including refusal to legally recognize TUCOSWA. Swaziland's trade unions support AGOA, but maintain that the country must meet benchmarks of the agreement, which include respecting human rights and labor rights.