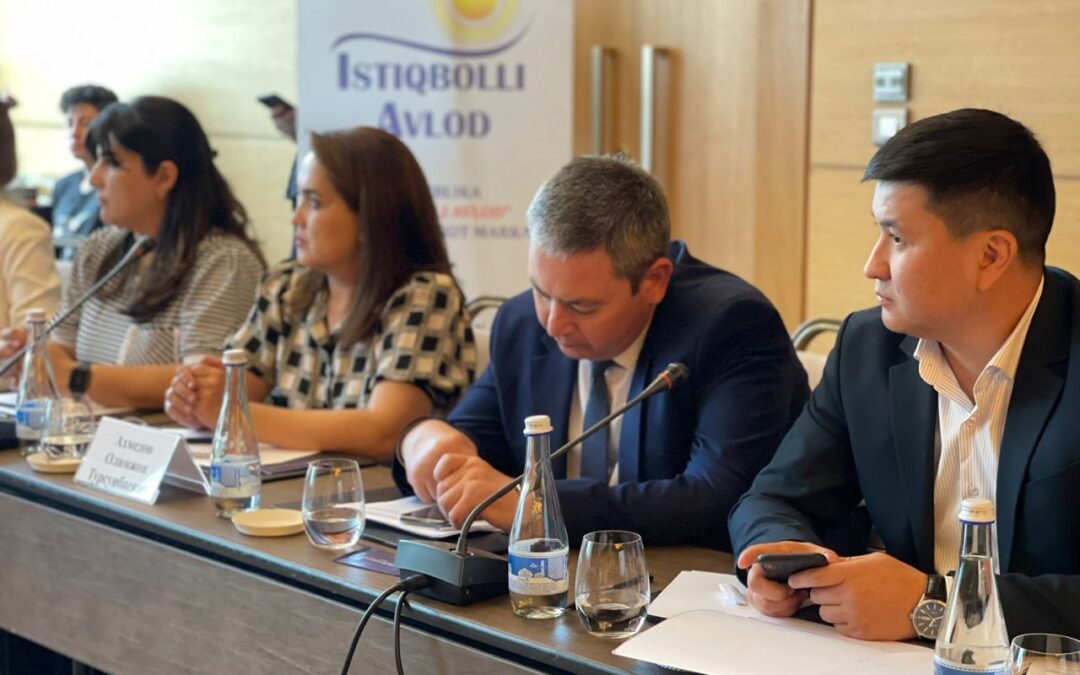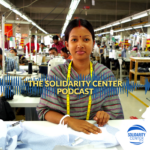 A milestone convening in Tashkent last week brought together stakeholders from Kazakhstan,  Kyrgyzstan and Uzbekistan government ministries and agencies, non-governmental and civil society sectors, and international organizations as a first step in developing a joint action plan to combat forced labor and advance worker rights in the region. Worldwide, 28 million people were reportedly trapped in forced labor in 2021.
The May 22 conference highlighted labor inspectorates' role in protecting worker rights and combating forced labor in the region. Solidarity Center supported the event, which was organized in collaboration with "Partnership in  Action," an international NGO network of more than 30 Central Asian organizations, Kyrgyzstan's Migrant Workers Union's partner organization "Insan-Leylek" and Uzbekistan's Istiqbolli Avlod.
"There is a crucial need for regional cooperation in labor inspections, because migration patterns are constantly changing," says "Insan-Leylek" leader Gulnara Derbisheva.  
Recognizing the importance of collective action, the conference hosts provided a forum for representatives of  labor inspectorates from Kazakhstan, Kyrgyzstan and Uzbekistan to share their expertise and experiences within their respective countries. Government representatives from each of those countries reiterated their commitment to labor inspectorates working cooperatively with one another and with the region's worker rights defenders to fight labor exploitation and promote safer working environments and dignified work for all.
Topics included international standards related to the work of inspectorates, issues surrounding forced labor in Central Asia and the importance of labor inspections given the region's unique challenges. Participants identified a severe shortage of labor inspectors—Solidarity Center research finds that 250 labor inspectors oversee 280,000 legal entities employing 6.5 million people in Kazakhstan, 30 inspectors oversee thousands of enterprises in Kyrgyzstan and 315 inspectors oversee 578,000 registered entities in Uzbekistan—and discussed restrictions on inspectorates' effectiveness. Although the International Labor Organization (ILO) standards specify that inspections be conducted without prior notification, all three countries require prior consent and advance notice for inspections and exclude small businesses from inspection mandates. Kyrgyzstan and Uzbekistan are currently considering legislative changes to rectify such loopholes.
"The outcomes of the conference have the potential to transform labor protection, ensuring safer and fairer working conditions for everyone in the region," says Solidarity Center Europe and Central Asia Regional Program Director Rudy Porter. 
According to ILO data, some 2.3 million women and men around the world succumb to work-related accidents or diseases every year, including 340 million victims of occupational accidents and 160 million victims of work-related illnesses. The ILO reports 11,0000 fatal occupational accidents annually in the 12-member states comprising the Commonwealth of Independent States—Azerbaijan, Armenia, Belarus, Georgia, Kazakhstan, Kyrgyzstan, Moldova, Russia, Tajikistan, Turkmenistan and Uzbekistan—but points to "gross underreporting" of occupational accidents and diseases in the region.