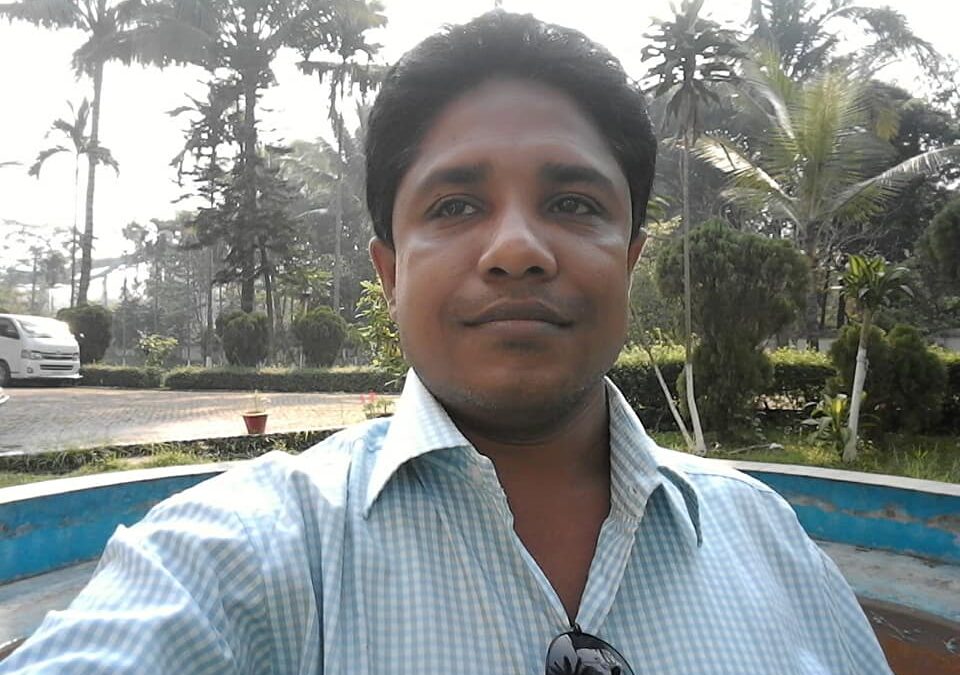 June 27, 2023
The Solidarity Center joins the U.S. and international labor movements in condemning the brutal murder of Shahidul Islam, a worker leader who was killed as a result of his labor rights activism in Gazipur, Bangladesh. Shahidul, a member of the Bangladesh Garment and Industrial Workers Federation (BGIWF), fought for worker rights throughout his 25-year-long journey as a trade union organizer and died fighting for what he believed in.
According to the first information report of the case filed at the Tongi (West) Police Station, Shahidul, president of BGIWF's Gazipur district committee, was attacked after leaving a meeting with workers at a Prince Jacquard Sweaters Ltd. factory. Shahidul and workers had met to discuss how to ensure the payment of two and half months' wages and the Eid-ul-Azha festival bonus. According to the report, after Shahidul and other union representatives left the factory premises, a group of people attacked them, shouting, "You are here for workers' pay!" The assailants reportedly started viciously punching and kicking Shahidul, leaving him critically wounded. Bystanders took him to a nearby hospital where he was declared dead.
Eleven years ago, in April 2012, another worker leader, Aminul Islam, was tortured and murdered. Aminul was BGIWF president and an organizer with Bangladesh Center for Workers' Solidarity (BCWS) and a key player in the country's movement to advance worker rights. The Solidarity Center knew both Shahidul and Aminul personally, and for decades admired their dedication to the worker movement.
Murder of trade unionists is the most extreme and horrific form of anti-union violence, and has a chilling effect on freedom of association. In a country where some employers systematically prevent independent unions from representing workers, the fear stoked by a second horrific murder of a BGIWF leader will undoubtedly make the task of organizing trade unions in Bangladesh even more difficult. Shahidul's murder this week and Aminul's murder over a decade ago underscore the absence of an environment where workers can freely exercise their rights without intimidation.
The Solidarity Center joins BGIWF in demanding that all stakeholders, including global brands sourcing in Bangladesh, hold suppliers accountable to basic human rights standards in garment factories. And we call on the government of Bangladesh to step up their protection of trade unionists who are exercising their fundamental rights to organize—rights protected under Bangladesh and international law. 
The Solidarity Center stands in solidarity with BGIWF in demanding justice for Shahidul Islam and safety for workers and union members who continue the struggle to defend the rights of workers at the Prince Jacquard Sweaters Ltd. factory and in workplaces across Bangladesh. We express our condolences and solidarity to Shahidul's family, co-workers and union brothers and sisters.
About Shahidul Islam
Shahidul Islam Shahid, 45, was born at Rajabari in Gazipur's Sreepur. He began working in the garment industry at the age of twenty. Noticing sheer negligence toward worker rights, he began working as an organizer and became a union leader. From 1999 to 2002, he worked alongside Bangladesh Independent Garment Workers' Union Federation (BIGUF). In 2006, he joined Bangladesh Center for Workers' Solidarity (BCWS) as a senior organizer and worked there till 2012. The same year, he became a senior organizer at BGIWF, and later became the president of its Gazipur District Committee. Throughout his career, Shahid successfully mobilized thousands of workers to join unions and empowered them to become solid factory-level leaders. He also assisted thousands of workers to receive arrears and severance pay wrongfully denied by their employers. His contributions to the labor movement were truly remarkable. His murder serves as a reminder of the terrible odds garment workers are up against in Bangladesh and represents an immense loss for the labor movement.