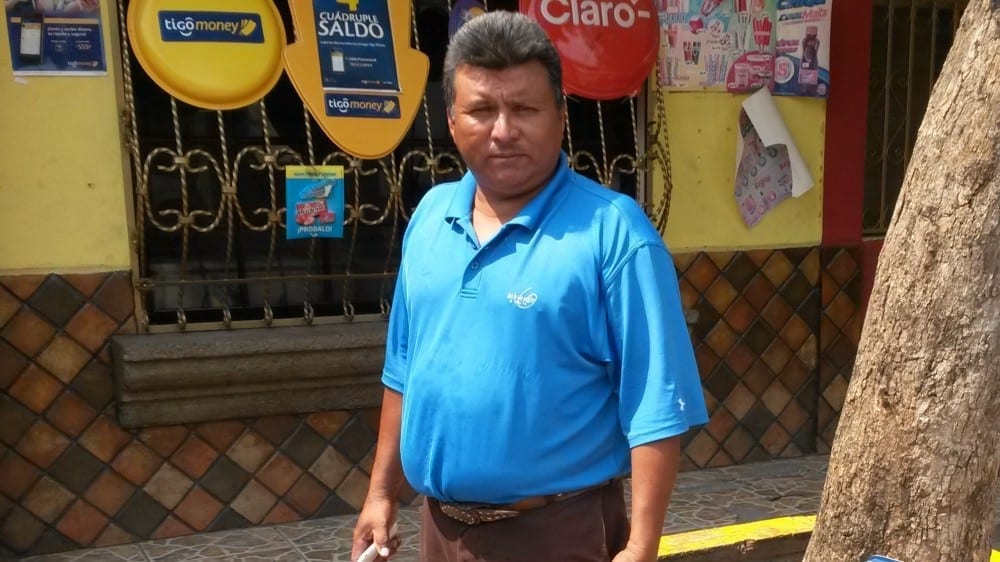 The International Trade Union Confederation (ITUC) and the Network Against Anti-Union Violence in Honduras are urging the government to drop all charges against Moisés Sánchez, safeguard his protection as a human rights defender under threat, and ensure he can freely exercise his union activities without violence or reprisal.
Sánchez, secretary general of the melon export branch of the Honduran agricultural workers' union, Sindicato de Trabajadores de la Agroindustria y Similares (STAS), is on trial January 22 for criminal charges without the right to appeal. He is charged with four counts related to "usurpation" for his community's construction of an access road and faces a possible 30-year prison sentence.
In the southern community of La Permuta, 450 community members voted in 2018 to build a road allowing residents regular access to nearby towns after government officials documented that the land was publicly owned. Previously, La Permuta residents were unable to cross rivers during heavy rains to Choluteca, where many work in the melon fields.
More than a year after the road was built, a land owner claimed the land as her property and pressed criminal charges. Five elected community leaders have been charged. Sánchez is the only grassroots community member not part of the elected leadership who was charged for the road construction. The Network believes Sánchez is being targeted for his role in seeking decent wages and working conditions for agricultural workers, moves often violently opposed by their multinational employers. The Network fears he would face violence and possible death if imprisoned.
In 2017, Sánchez and his brother, union member Misael Sánchez, were attacked by six men wielding machetes as they left the union office in Choluteca. The company later fired him in what union leaders say is retaliation for his efforts to improve working conditions through a union. Sánchez is among those listed by the International Labor Organization (ILO) as requiring protection from the Honduran government, and as a documented victim of anti-union violence, the Network says that the state has an obligation to protect human rights defenders and should not permit these attacks on their lives and liberty.
Violence Against Union Leaders Frequent Yet Unpunished
The Network's most recent report on union violence, released in August, finds agricultural worker activists represented three quarters of the victims of anti-union violence in Honduras between February 2018 and February 2019. Yet according to the Network, no arrests were made in 60 cases of anti-union violence in the past three years.
Melon workers on plantations across the Choluteca region have long endured worker rights abuses. After they sought to improve their working conditions by forming unions in 2016 with STAS, a FESTAGRO affiliate, employers intimidated and illegally fired many workers, despite Honduran law and international conventions making it illegal to retaliate against workers for organizing unions to protect their rights on the job.
The ILO held back-to-back hearings at the International Labor Conferences (ILC) in 2018 and 2019 on Honduras's failure to abide by its international commitments. The ILC report in 2018, which expressed "deep concern at the large number of anti-union crimes, including many murders and death threats, committed since 2010," urged the Honduran government to protect vulnerable unionists, investigate more than a decade of unsolved murders of union leaders and prosecute those responsible for the crimes.
In 2012, the AFL-CIO and 26 Honduran unions and civil society organizations filed a complaint under the labor chapter of Central American Free Trade Agreement (CAFTA). The complaint, filed with the U.S. Department of Labor's Office of Trade and Labor Affairs, alleges the Honduran government failed to enforce worker rights under its labor laws. In an October 2018 report, the U.S. Trade and Labor Affairs office said Honduras had made no progress on any of the emblematic cases since 2012.