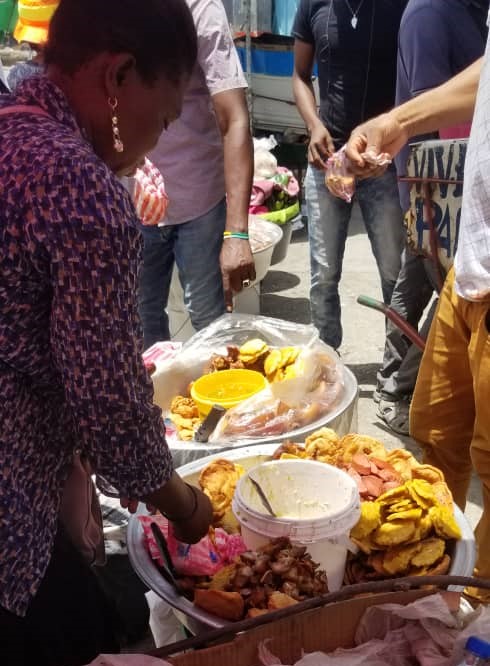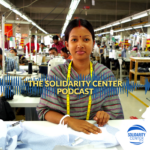 Haiti garment workers should be paid four times their current salaries just to keep pace with the cost of living, a new Solidarity Center study finds. The High Cost of Low Wages in Haiti: A Living Wage Estimate for Garment Workers in Port-au-Prince, determined that based on the current minimum wage ($781 per month), workers spend almost a third (31.39 percent) of their take-home pay on transportation to and from work and a modest lunch to sustain their labor.
"The Haitian government must ensure that workers earn life-supporting wages," according to the study, which recommends the Haiti government increase the minimum wage to a living wage and ensure that "workers' rights to freedom of association and collective bargaining are fully respected, so that workers are empowered to negotiate wage increases and improve working conditions with employers."
The report builds on two previous living wage studies the Solidarity Center published in 2014 and 2019 and an unpublished 2011 living wage report that demonstrate the daily minimum wage for garment workers is far less than the estimated cost of living—including in 2019, when inflation was 18.7 percent. The latest data from May 2022 show Haiti's inflation rate at 27.8 percent.
Garment Worker Unions Seek to Build on Wage Gains
Garment workers say that despite recent improvements in benefits, the current wage is far from what they need. In August, Haitian garment workers in Port-au-Prince scored a victory after a coalition of unions negotiated an agreement with the government to provide garment workers with transportation and food stipends. The government made improvements in February, after garment workers and their unions held protests in January demanding a living wage in line with the Haitian Labor Code, which stipulates that if the inflation rate exceeds 10 percent, the wage is to be adjusted.
Haitians, especially the most marginalized, are suffering from a wave of violence this year that, along with fuel shortages, impact transport along Haiti's roadways, preventing many apparel workers from getting to work and materials from arriving at factories. After paying a significant portion of their wages for transportation to work—and enduring an often-dangerous journey—some apparel workers are sent home without pay because the factory has not received supplies necessary for production, according to the report.
The country's garment industry is the largest source of formal employment for workers in Haiti, where the majority of 58,571 garment workers are women and often the only wage earners for their families. Yet they routinely face worker rights abuses, including occupational safety and health violations and wage theft. Factory management frequently do not pay into the national health insurance system for occupational injury, sickness and maternity (OFATMA), failures that even have led to worker death.
To compile the study, three data collectors in May and June surveyed the prices of products and services for a locally appropriate basket of goods, including housing, transportation, food and education and used the standard 48-hour work week to determine cost of living needs.