The Anna Lindh Memorial Fund in Stockholm awarded a special prize to the Trade Union Lifeline in Kyiv, Ukraine. The Lifeline is run by an informal group of primarily young trade union activists from key economic sectors such as railways, public service, food processing, delivery services and the platform or "gig" economy which aims to utilize union networks to quickly move humanitarian aid through the country to areas of emergency need.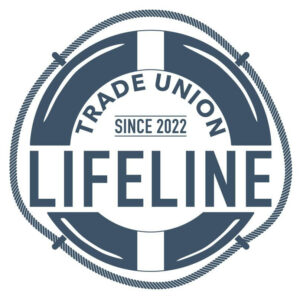 The Solidarity Center and its Ukrainian partner, Labor Initiatives, are key participants in the Trade Union Lifeline, and the Solidarity Center's Kyiv office is the main hub for its activities. Since the beginning of the war, the Lifeline has worked to link workers in key industries with charitable organizations and other civil society groups to move food, medical supplies, and other needed items to war-impacted communities.  The LI's Donbas office in Dobropillia has been a critical hub for this support and has helped thousands of refugees in the region find safety in other parts of Ukraine.
"The youth network Trade Union Lifeline has, through admirable relief efforts in Ukraine, shown proof of real union solidarity, not only for members but also broadly in Ukrainian society," says Lena Hjelm-Wallén, chair of the Anna Lindh Memorial Fund.
The Anna Lindh Memorial Fund annually honors individuals and organizations that help others and strive for a more humane and just world.  The Fund was created soon after the assassination of Anna Lindh, a Social Democratic politician whose two-decade career included service as a member of the country's parliament, the Riksdag, Deputy Mayor of Stockholm, and Minister of Environment and Foreign Affairs.
The Fund's $5,550 prize will be awarded at a ceremony in Stockholm on June 16.