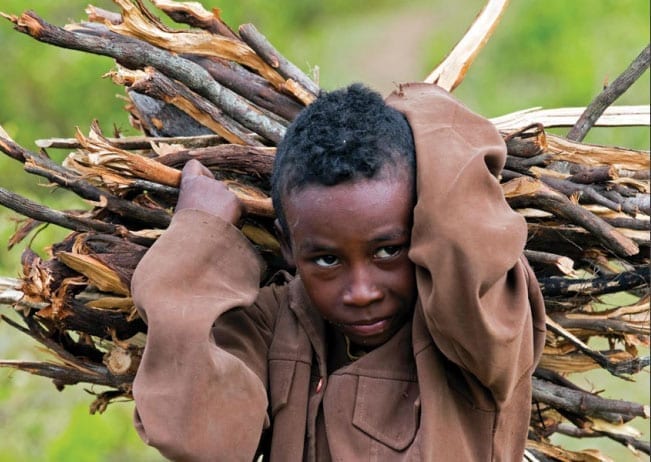 Of the 152 million children forced to work around the world, nearly half—73 million—are engaged in hazardous work, which includes dangerous, unsafe working conditions, and work that exposes children to physical, psychological or sexual abuse, according to the U.S. Department of Labor 2017 Findings of the Worst Forms of Child Labor report released yesterday. In 2015, 168 million children labored worldwide.
Most child labor—some 70 percent—occurs in agricultural sectors, but it takes place in all industries. While the global trend in child labor is downward, in sub-Saharan Africa the proportion of children in child labor is actually rising—with one in five children engaged in child labor, according to the report. Some 48 percent of child laborers were younger than age 12.
The report also assesses countries' progress in reducing child labor and found that three countries—Burma, Eritrea and South Sudan—received a "no advancement" assessment due to their government's direct or active involvement in forced child labor. In total, 12 countries were assessed as making no advancement.
After years of receiving an assessment of "no advancement" for the forced mobilization of children in the cotton harvest, Uzbekistan received a "moderate advancement" for progress in reducing child labor. But the U.S. Department of Labor continues to call for an end to the mobilization of adult forced labor in cotton harvests. The Dominican Republic also received an assessment of "moderate advancement" because, in contrast to previous years in which it received an automatic "minimal advancement," no cases were reported of children withoutidentity documents being denied access to education, an unlawful practice that mainly targeted children of Haitian descent.
Eswatini (formerly known as Swaziland), moved from "no advancement" to "minimal advancement" because there was no evidence in 2017 that local chiefs were forcing children to perform agricultural work or other tasks through kuhlehla, a customary practice that requires residents to carry out communal work, including in chiefs' houses or fields.
The report highlighted work by the Global March on Child Labor, which organized a virtual march in May and June 2018 to commemorate its 20th anniversary and spread awareness about hazardous child labor and the safety and health of young workers. The Global March, a Solidarity Center partner, is headed by Kailash Satyarthi, who won a Nobel Prize in 2014 for his lifetime commitment to the cause of eradicating child labor. Solidarity Center Asia Regional Director Tim Ryan chairs the Global March board of directors.
The Labor Department also released its annual List of Goods Produced by Child Labor or Forced Labor, which documents more than 140 goods produced by child labor or forced labor in violation of international standards. Ten new goods were added to the 2018 list, including amber, cabbage, carrots, cereal grains, lettuce and sweet potatoes.
The "Worst Forms of Child Labor" report is required under the 2000 Trade and Development Act (TDA), and the List of Goods Produced by Child Labor or Forced Labor was first published in 2008, as mandated by the Trafficking Victims Protection Reauthorization Act. Both acts aim to promote global economic growth and build strong international trade partnerships that hinge upon the reduction of child labor, forced labor and human trafficking.