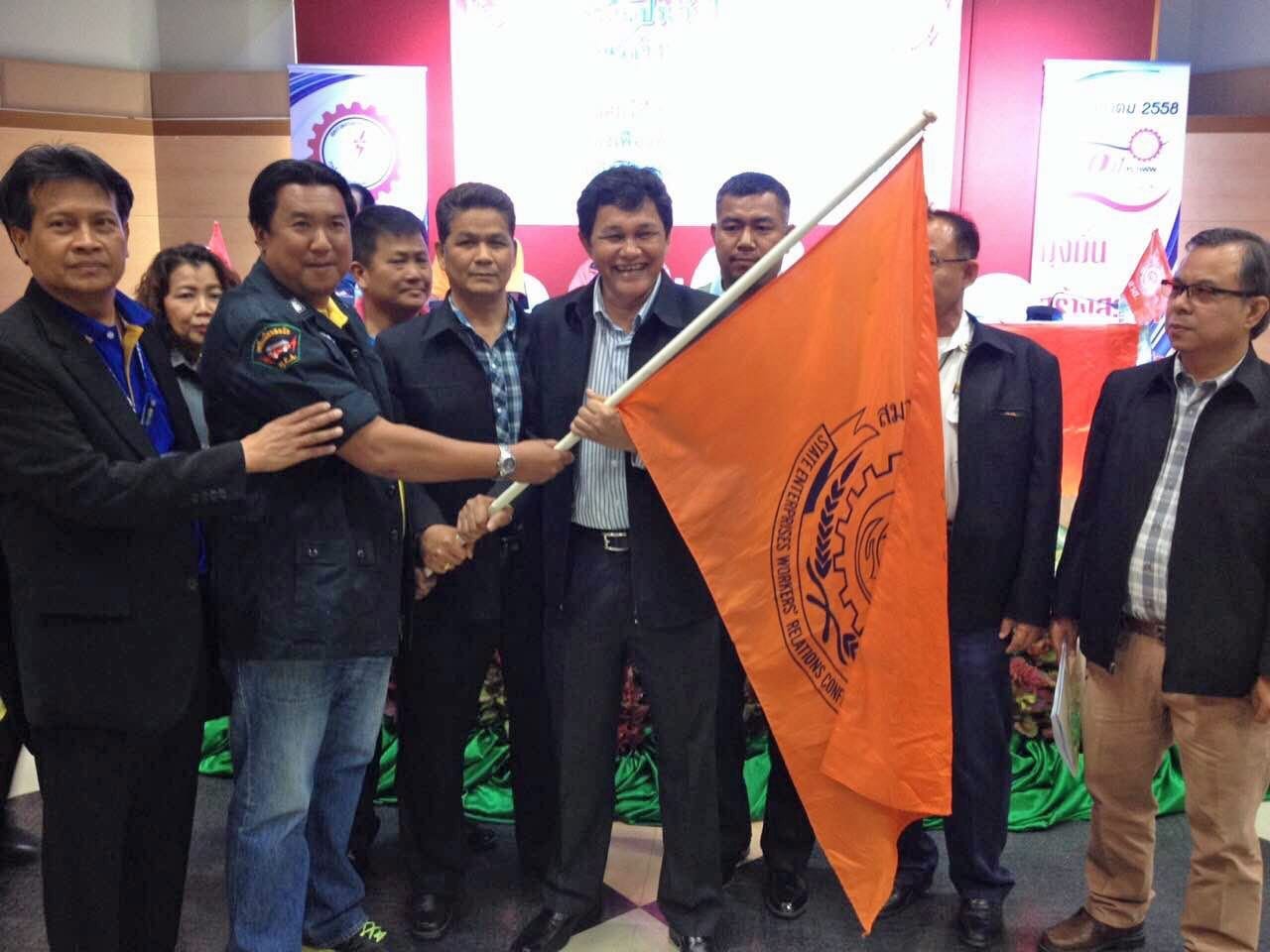 The dynamic Thai union activist Sawit Kaewvarn last week was overwhelmingly elected general secretary of the General Assembly of the State Enterprises Workers' Relations Confederation (SERC), Thailand's largest trade union organization.
In a letter to Kaewvarn, congratulating him on his election, Solidarity Center Executive Director Shawna Bader-Blau said that "we have tremendous respect for the solidarity and perseverance you and your colleagues and their families have demonstrated during the past three years."
Kaewvarn's hard work and leadership "on behalf of all workers, including migrant workers, is inspiring to all of us," Bader-Blau wrote.
In 2009, Kaewvarn led Thai railway workers on a protest against unsafe working conditions, following a deadly train derailment. The State Railway of Thailand then dismissed several executive committee members of the State Railway Union of Thailand (SRUT). Railway strikes are illegal in Thailand, a law that the International Labor Organization (ILO) says violates freedom of association.In 2011, the State Railway of Thailand dismissed additional executive committee members, including Kaewvarn.
Because Thai law prohibits workers who are not actively employed from union membership, Kaewvarn could no longer serve as SRUT general secretary or as SERC leader. Last year, Kaewvarn and the other workers were reinstated, allowing him to run for union office.
Their reinstatement followed years of legal battles. Last year, the Labor Relations Committee of the State Railway of Thailand decided in favor of the 12 workers, saying they had "good intentions" in calling out safety issues. However, the committee upheld court decisions requiring Kaewvarn and the other members to pay a 15 million baht ($450,000) fine, plus 7.5 percent annual interest, and none were given back pay.
Further, Kaewvarn and the others who were dismissed still face possible legal charges because the Supreme Court is considering legal charges against them filed by the State Railway of Thailand. The decision could take years, and the workers are demanding the company drop the lawsuit.
In December 2010, the National Human Rights Commission of Thailand found that the State Railway of Thailand violated freedom of association. Despite the commission's report, the Central Labor Court in 2011 upheld the dismissals, ordered the fines, and gave the state railway permission to dismiss additional executive committee members, include Kaewvarn.
Union members say accidents in the state railway system continue, mostly recently on Friday, when a freight car ploughed into buffers at a station. No one was injured.