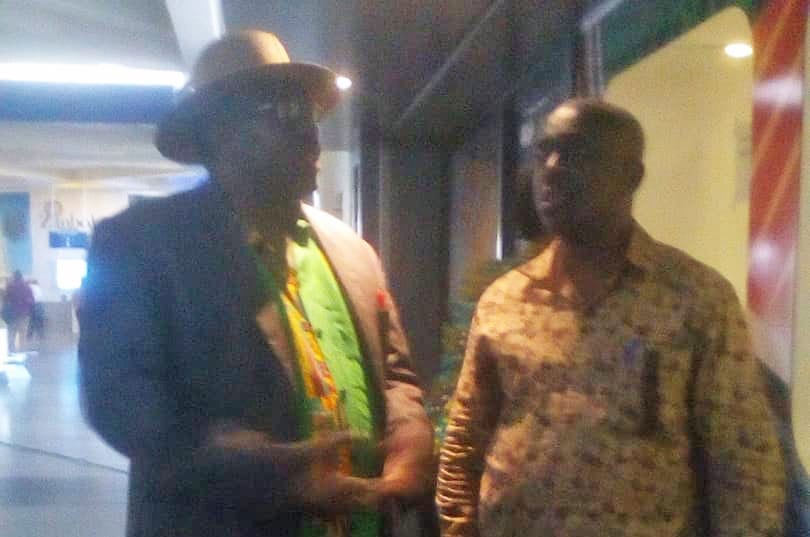 Hours after state security agents forcibly removed and detained ITUC-Africa Secretary General Kwasi Adu Amankwah in Harare, Zimbabwe, Amankwah was released and allowed to continue his official visit, according to the Zimbabwe Congress of Trade Unions (ZCTU).
State security agents took Amankwah to Robert Mugabe International Airport in the early morning hours today where he was held for nearly 12 hours without access to a lawyer. Global condemnation over the action and the intervention of ZCTU legal team resulted in his release, says ZCTU. Union leaders confirm he was not injured while in detention, but say he was never given a reason for his detention.
Amankwah was set to meet with ZCTU leaders and representatives of the International Labor Organization (ILO) and employer groups and had just arrived at his hotel when state security showed up. Other ITUC representatives from Brussels who sought to travel to Zimbabwe with Amankwah were denied visas.
Among those condemning Amankwah's detention are the three largest trade unions in Africa: the Central Organization of Trade Unions-Kenya (COTU-Kenya), the Congress of South African Trade Unions (COSATU) and the Nigerian Labor Congress.
The regionwide union organization, the Southern Africa Trade Union Coordination Council (SATUCC), also condemned the action and strongly urged the government "to stop interfering in trade union work and criminalizing trade union activities and actions."
Amankwah's detention follows protests by thousands of Zimbabweans over a 150 percent fuel price hike and the arrest and release of  ZCTU Secretary General Japhet Moyo, President Peter Mutasa and dozens of others who now are restricted from travel and must check in with police.
In a statement, ZCTU calls on the government to "prioritize dialogue instead of resorting to cowardly intimidatory tactics where it feels there are discrepancies."