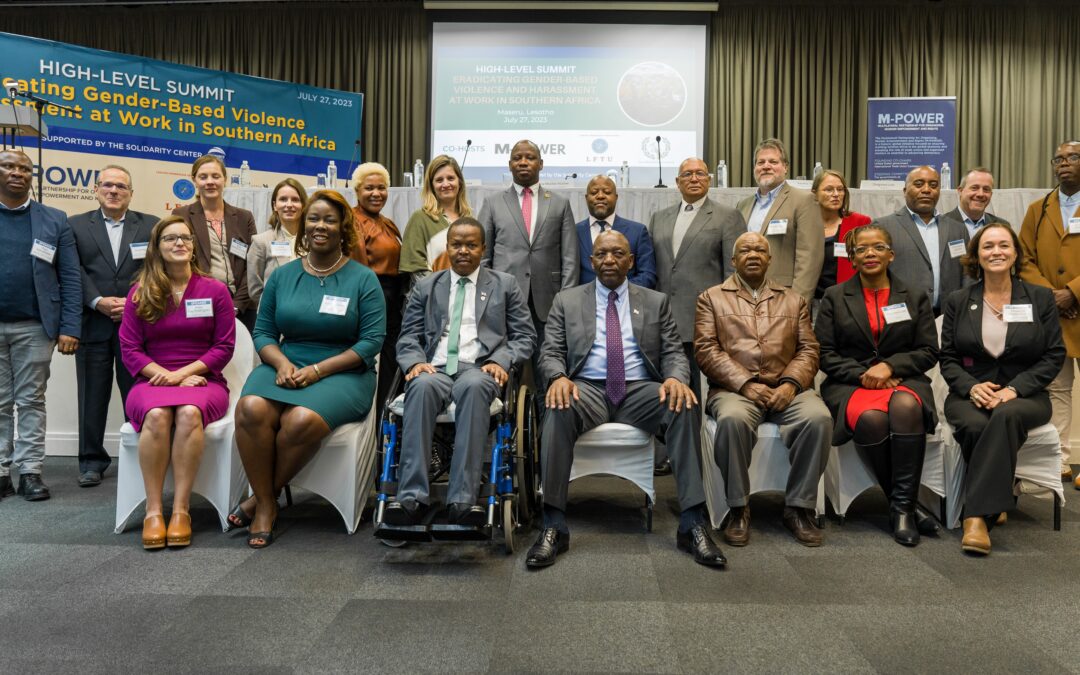 Millions of workers—most of them women—face intimidation, humiliation, physical and verbal assault, and worse on the job. A July 27, 2023, international summit in southern Africa gathered representatives from the governments of Argentina, Canada, Germany, Lesotho, Spain and the United States—along with dozens of leaders from unions, business and worker and women's rights organizations—to highlight and advance efforts to end gender-based violence and harassment (GBVH) in the world of work, with a focus on southern Africa.
Hosted by the Multilateral Partnership for Organizing, Worker Empowerment and Rights (M-POWER),* Lesotho Federation of Trade Unions (LFTU) and Lesotho Labor Council (LLC), the daylong summit explored how governments, corporations and unions can eliminate GBVH at work, particularly by ratifying and codifying International Labor Organization Convention 190 (C190) on violence and harassment, and by replicating the negotiated and binding Lesotho Agreements in supply chains elsewhere.
(Photos: Solidarity Center/Institute of Content Engineering)
OPENING SESSION
Kingdom of Lesotho Prime Minister Samuel Ntsokoane Matekane (R) greets U.S. Department of State Special Representative for International Labor Affairs Kelly M. Fay Rodríguez (L) and United States Embassy Lesotho Deputy Chief of Mission Keisha Toms.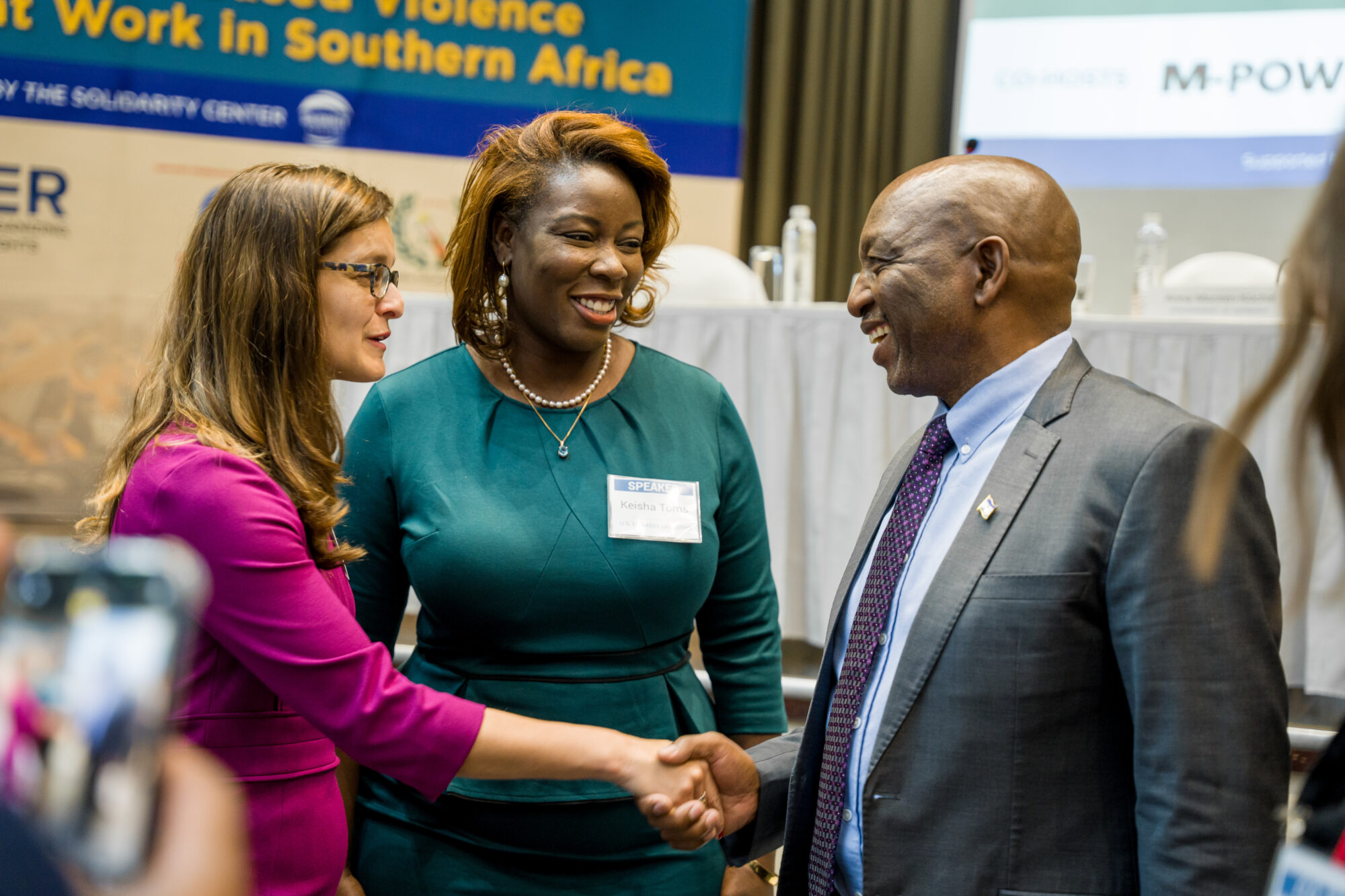 "We are all witness to the ever-increasing instances of gender-based violence and harassment at the workplace, not only in Southern Africa but across our beloved continent," said Prime Minister Matekane, noting that Lesotho has committed to ethical sourcing through the U.S. African Growth and Opportunities Act (AGOA) and the U.S. Millennium Challenge Compact II.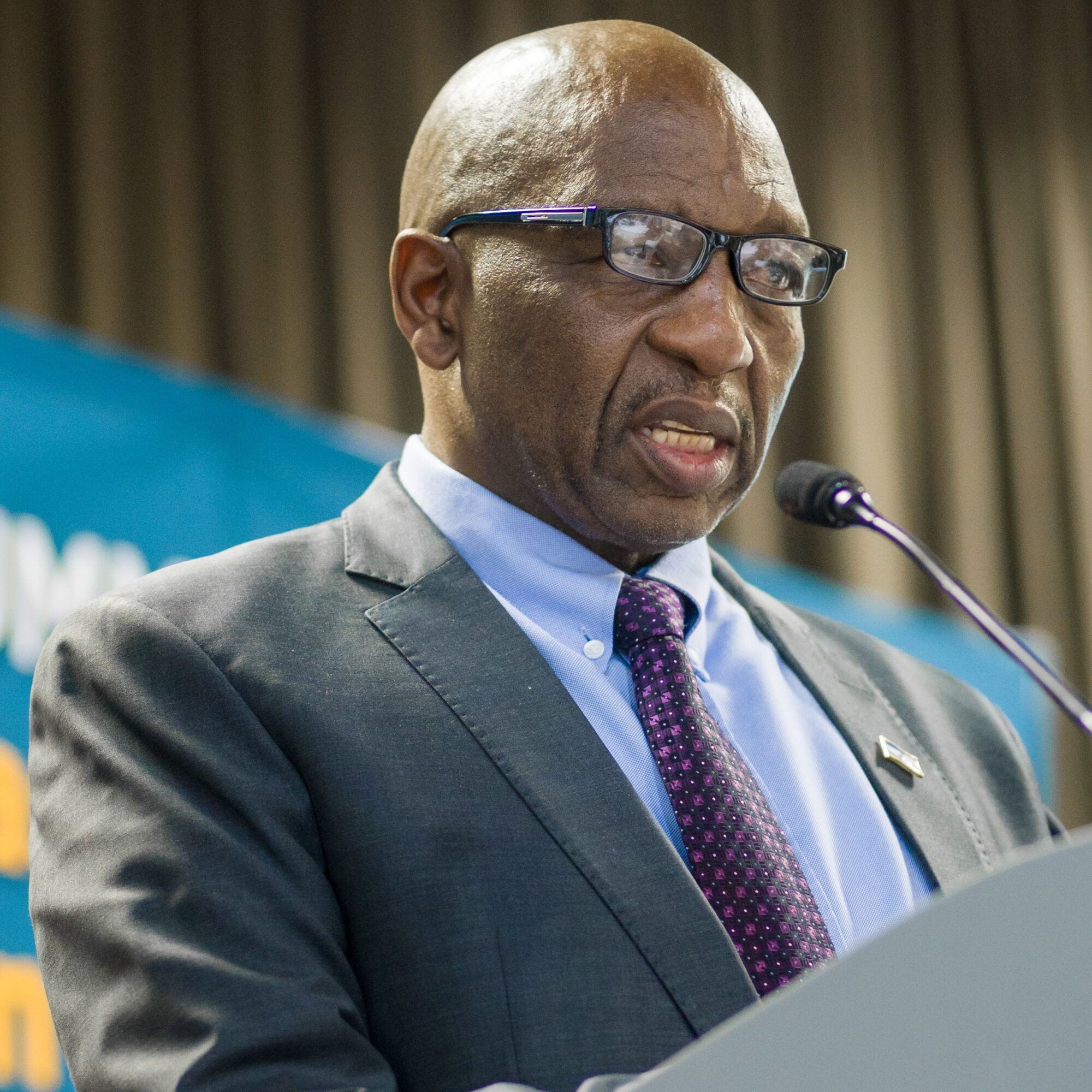 Below: Harry Nkhetse, senior facilitator and leadership coach, Tobaka Consultants, Mountain Peak Business Solutions, and summit co-emcee, with Marieke Koning, co-emcee and ITUC policy adviser.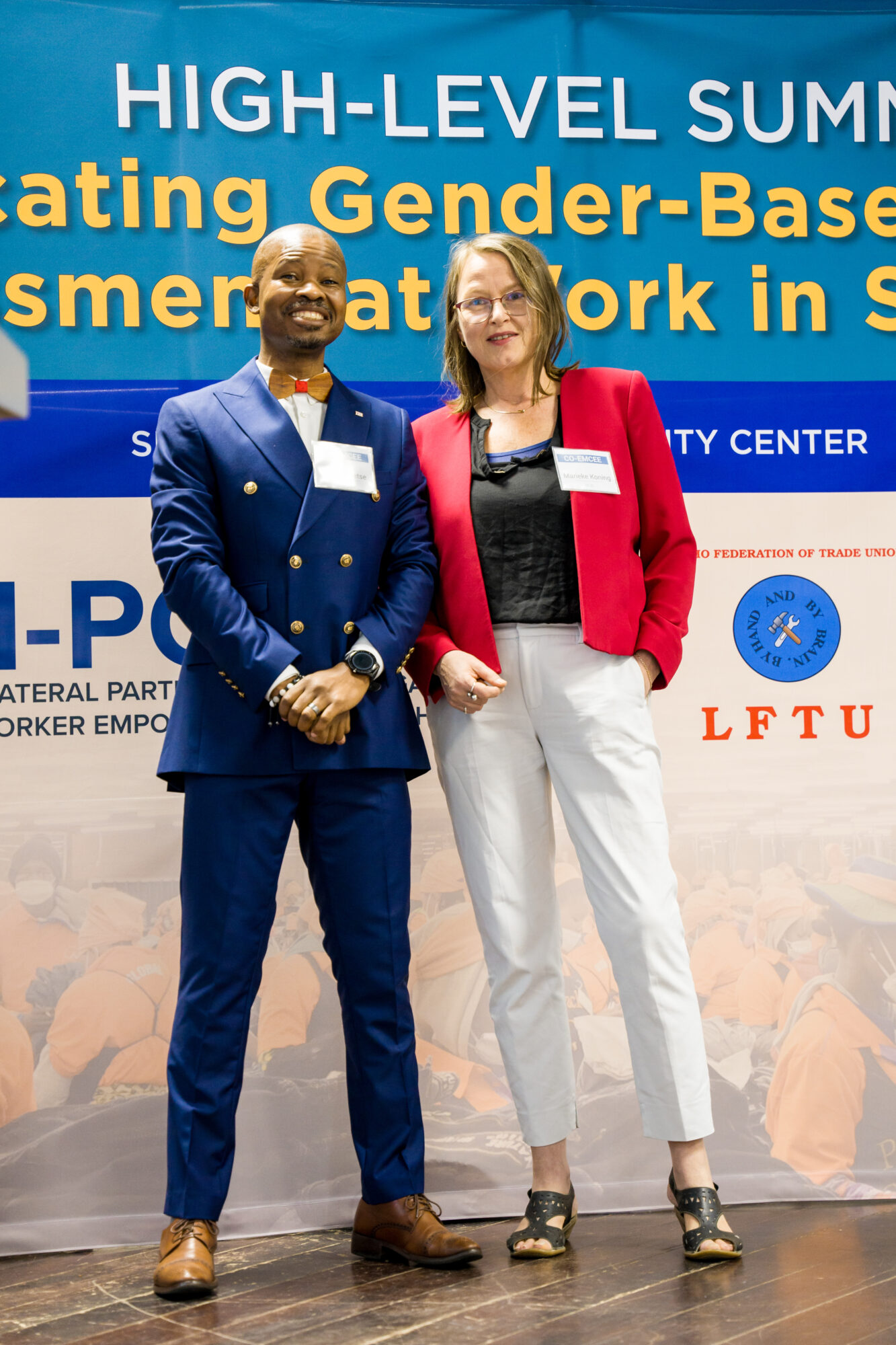 THE ROLE OF GOVERNMENTS IN ELIMINATING GENDER-BASED VIOLENCE AND HARASSMENT AT WORK: C190
Eradication of GBVH is an urgent, compelling global challenge that will only be resolved when workers have the power to bring about change, for which they need rights to freedom of association and of collective bargaining, said Marieke Koning. The panel included government representatives from Argentina, Germany and Lesotho.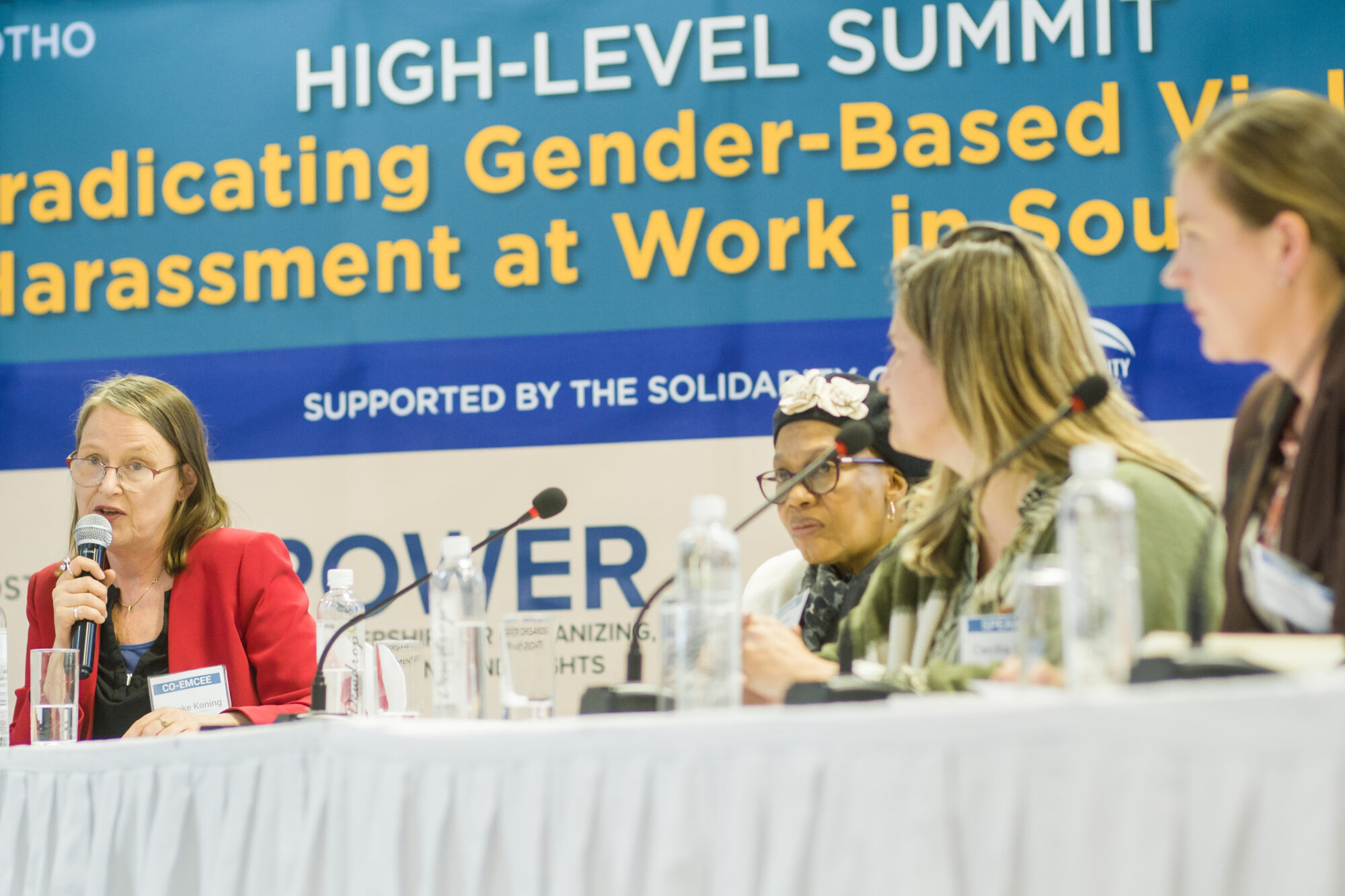 Collective bargaining agreements are the most effective mechanism for implementing progressive laws in Argentina's experience, said Cecilia Cross, Argentina's undersecretary for inclusion policies in the world of work (below left). "For Germany, the reason to ratify is that C190 sends such a strong global signal—that it really defines globally what is harassment at work," said Dr. Anna Montén-Küchel, first secretary, labor and social affairs, German missions in South Africa, Lesotho and Eswatini.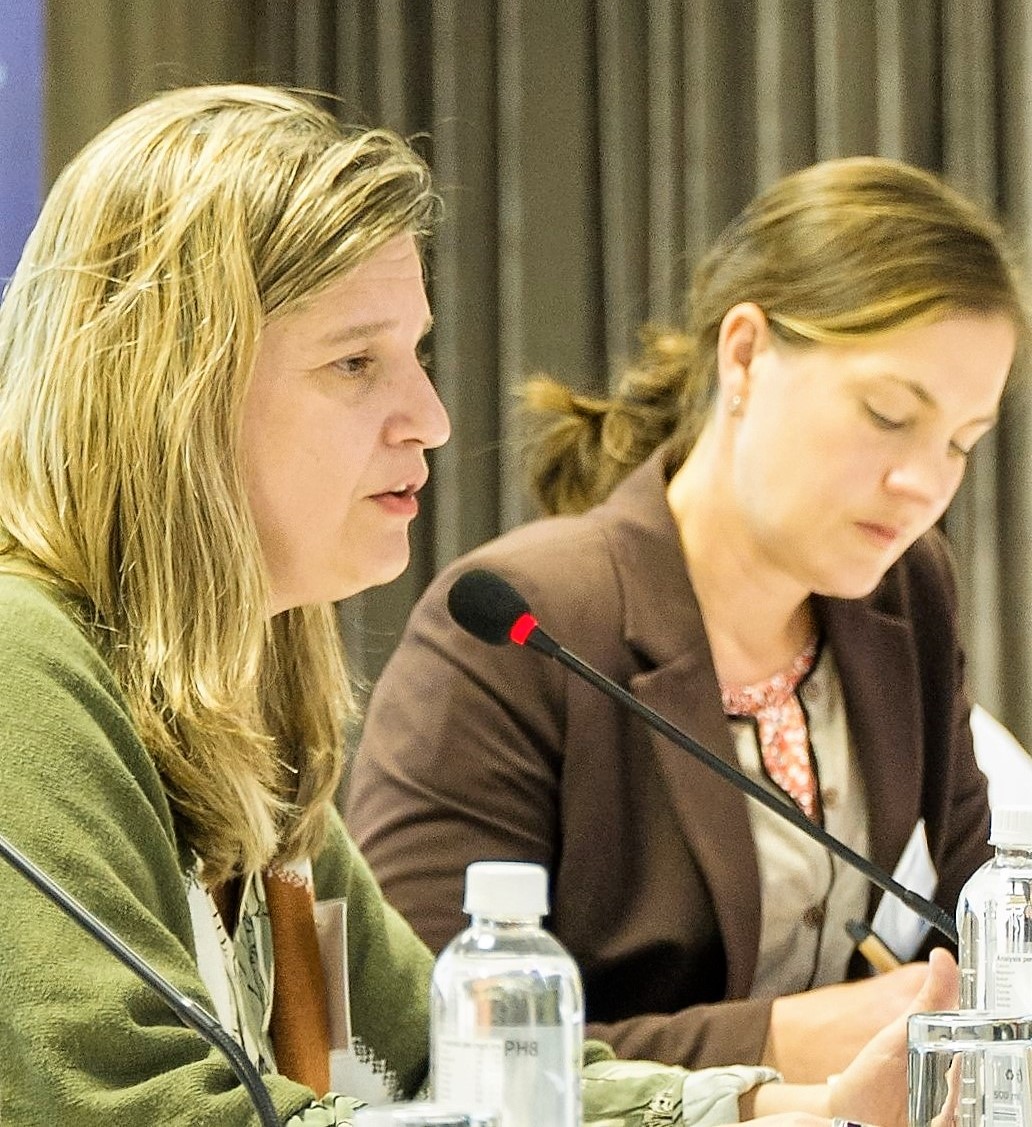 "Efforts must be made at the global level as national efforts alone are not enough to tack this issue, which knows no borders," said Joaquín Perez Rey, Spain's secretary of state for employment and social economy, by video. "Gender-based violence and harassment have no place in our workplace," he added.

U.S. GLOBAL LABOR PRIORITIES
Kelly M. Fay Rodríguez described the Lesotho Agreements as a model for other employers in Lesotho and beyond, and M-POWER as a vehicle for mobilizing like-minded governments to participate. "Culture change is required to create the conditions that allow workers, their families and their communities to thrive," she said.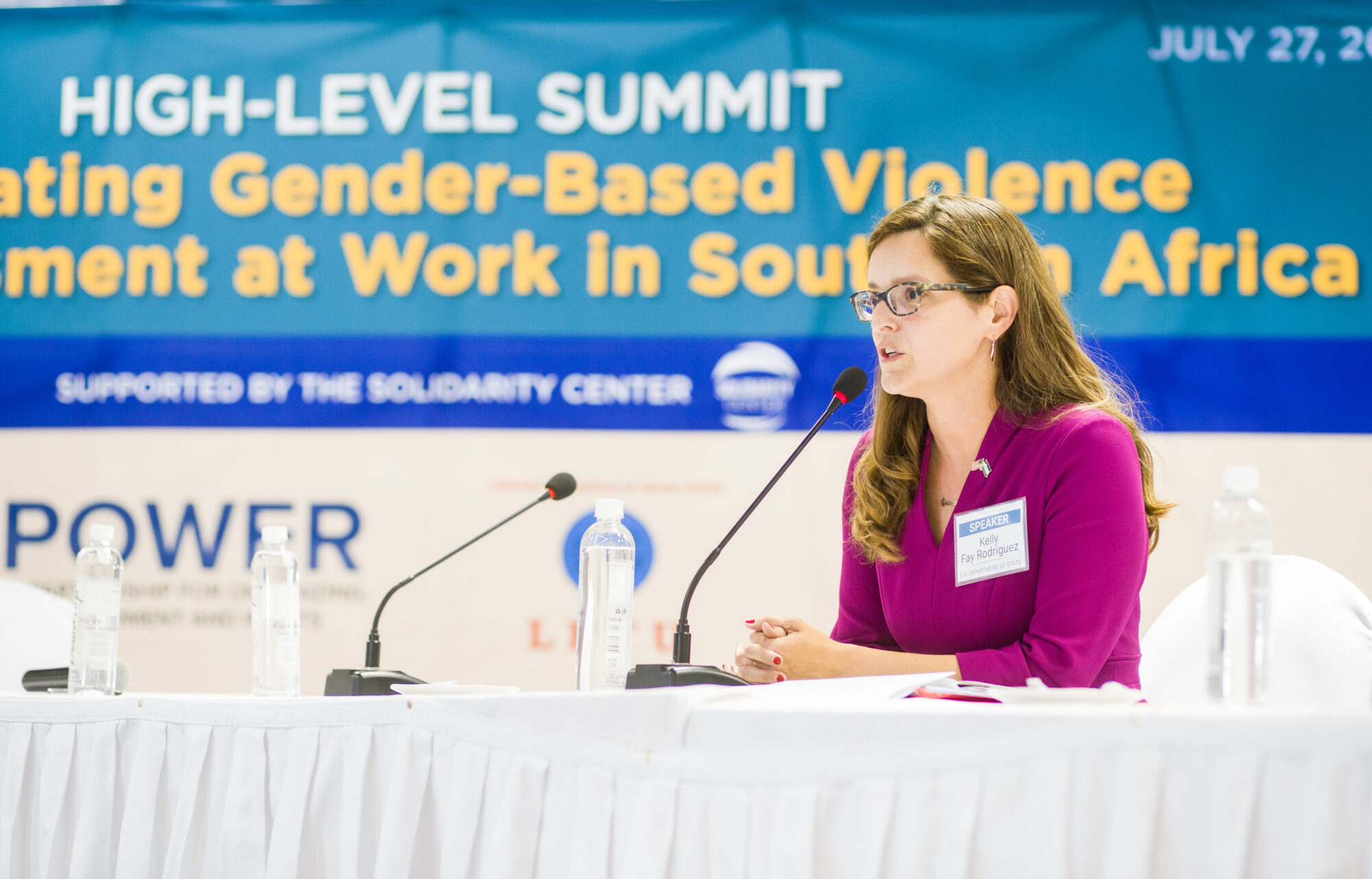 HOW WORKERS AND COMPANIES ARE ADDRESSING GENDER-BASED VIOLENCE AND HARASSMENT IN A GLOBAL SUPPLY CHAIN: FOCUS ON THE LESOTHO AGREEMENT
"I experienced so much harassment at the factory before the program at Nien Hsing was established," said Popoti Ntebe, a UNITE member and factory worker. "Because of the high level of unemployment in our country, workers tend to be harassed because of poverty."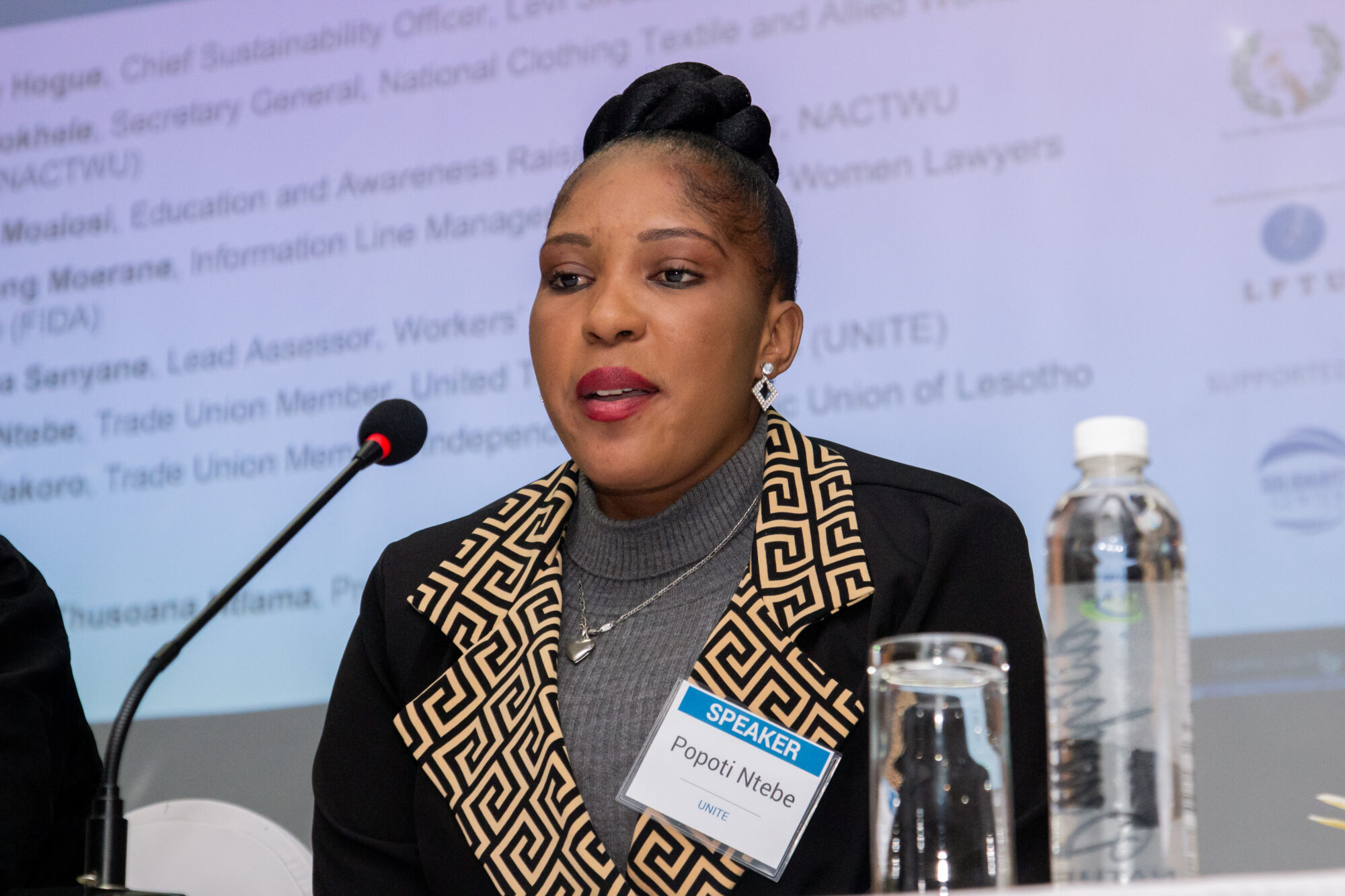 THE ROLE OF TRADE UNIONS IN CREATING SAFER, FAIR AND HEALTHY WORKPLACES FREE FROM HARASSMENT AND VIOLENCE
To protect rights better, unions and other activists must maximize pressure on government, said Teboho Tolo (R), LFTU president, presenting with Zingiswa Losi, president, Congress of South African Trade Unions (COSATU). "We must mobilize support!" he said.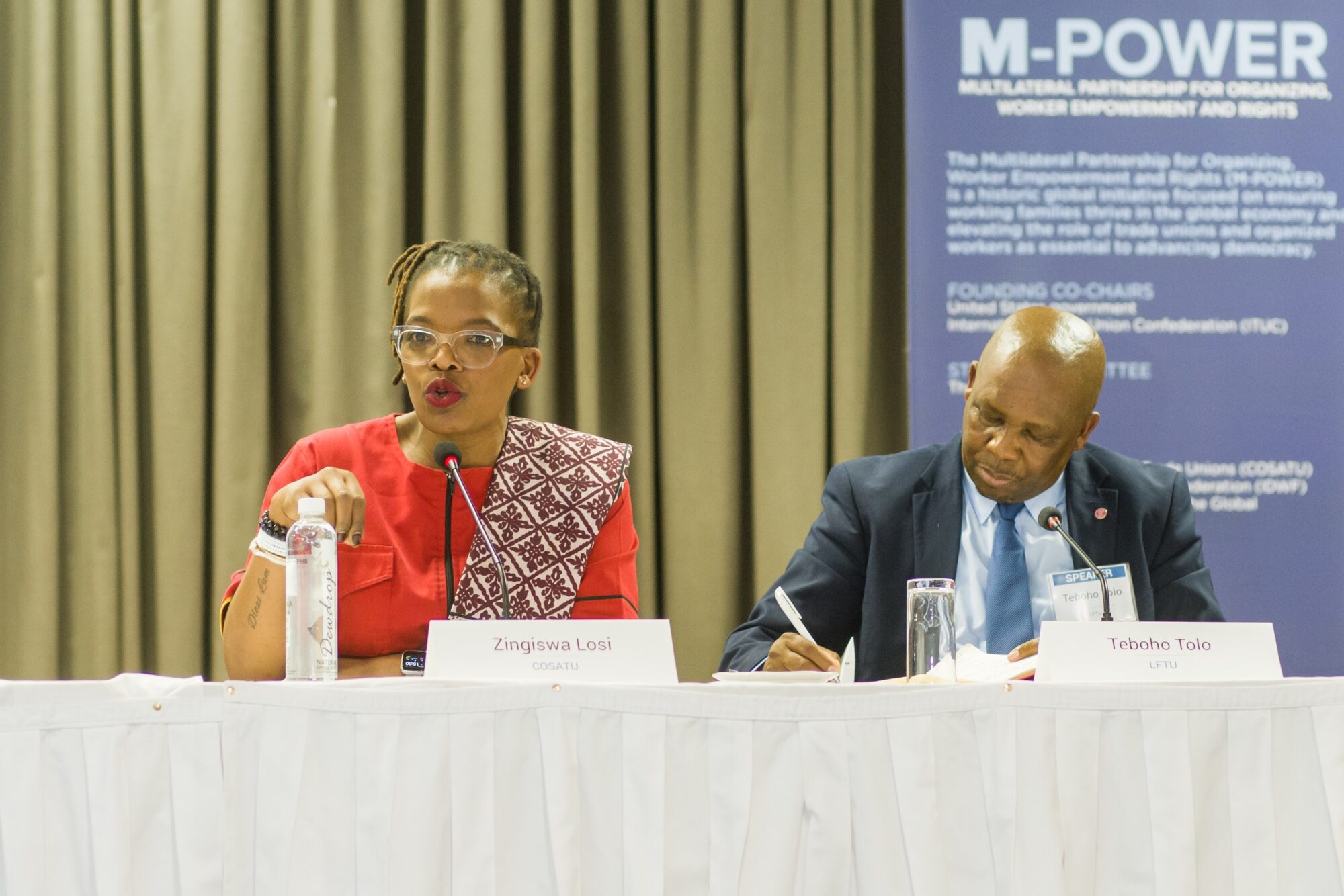 WOMEN WORKERS' PARTICIPATION IN DEMOCRATIC GOVERNANCE
Sethelile Ntlhakana, Lesotho field representative for Worker Rights Consortium, moderates the session.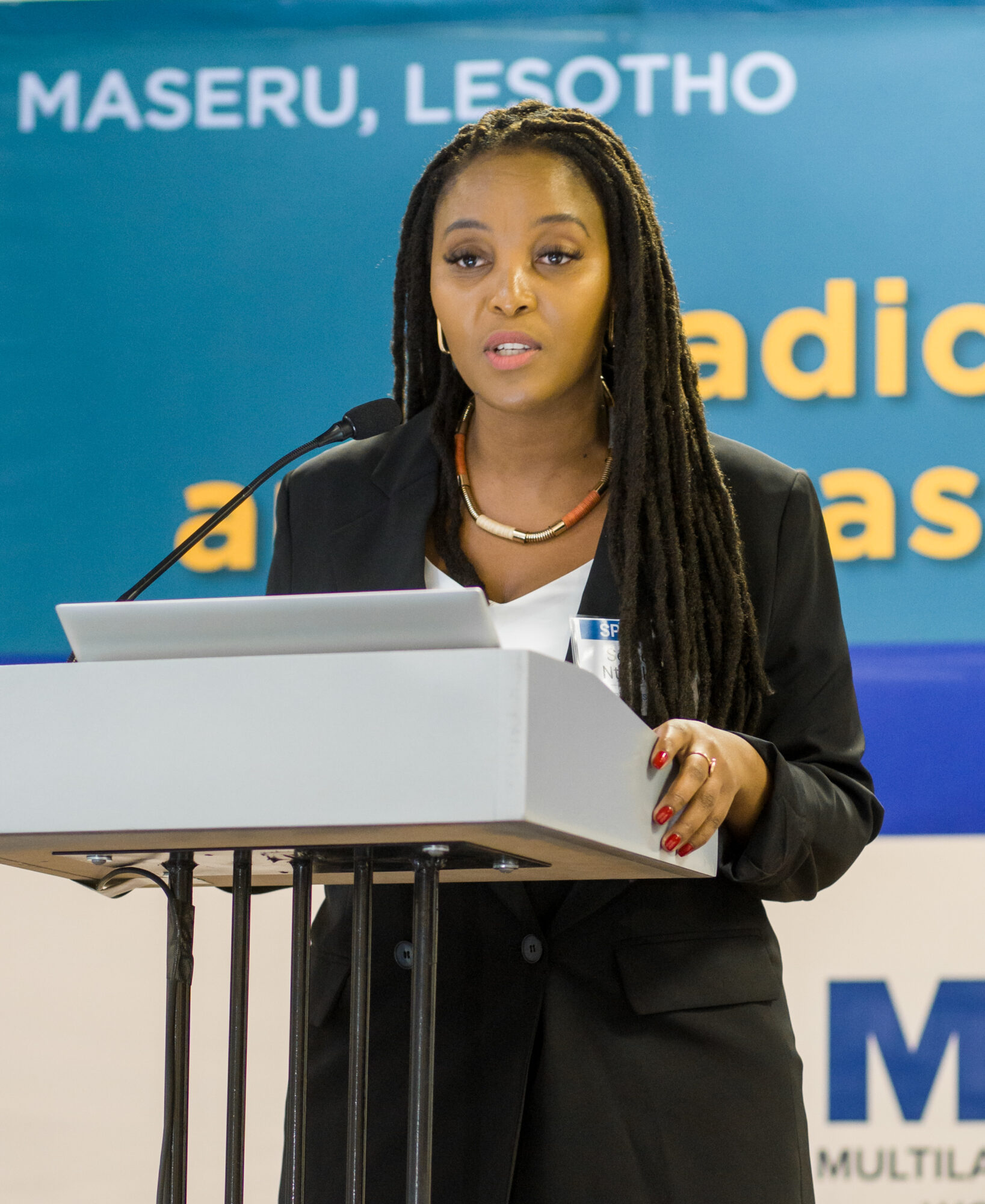 Gloria Kente, an organizer with the South African Domestic Services and Allied Workers Union (SADSAWU), in yellow, leads fellow panelists Mathekiso Tseote, NACTWU shop steward (left); Leboela Moteban, LFTU gender focal person; Thato Sebeko, LLC member; and Puleng Selebeli, United Textile Employees (UNITE) member, in song.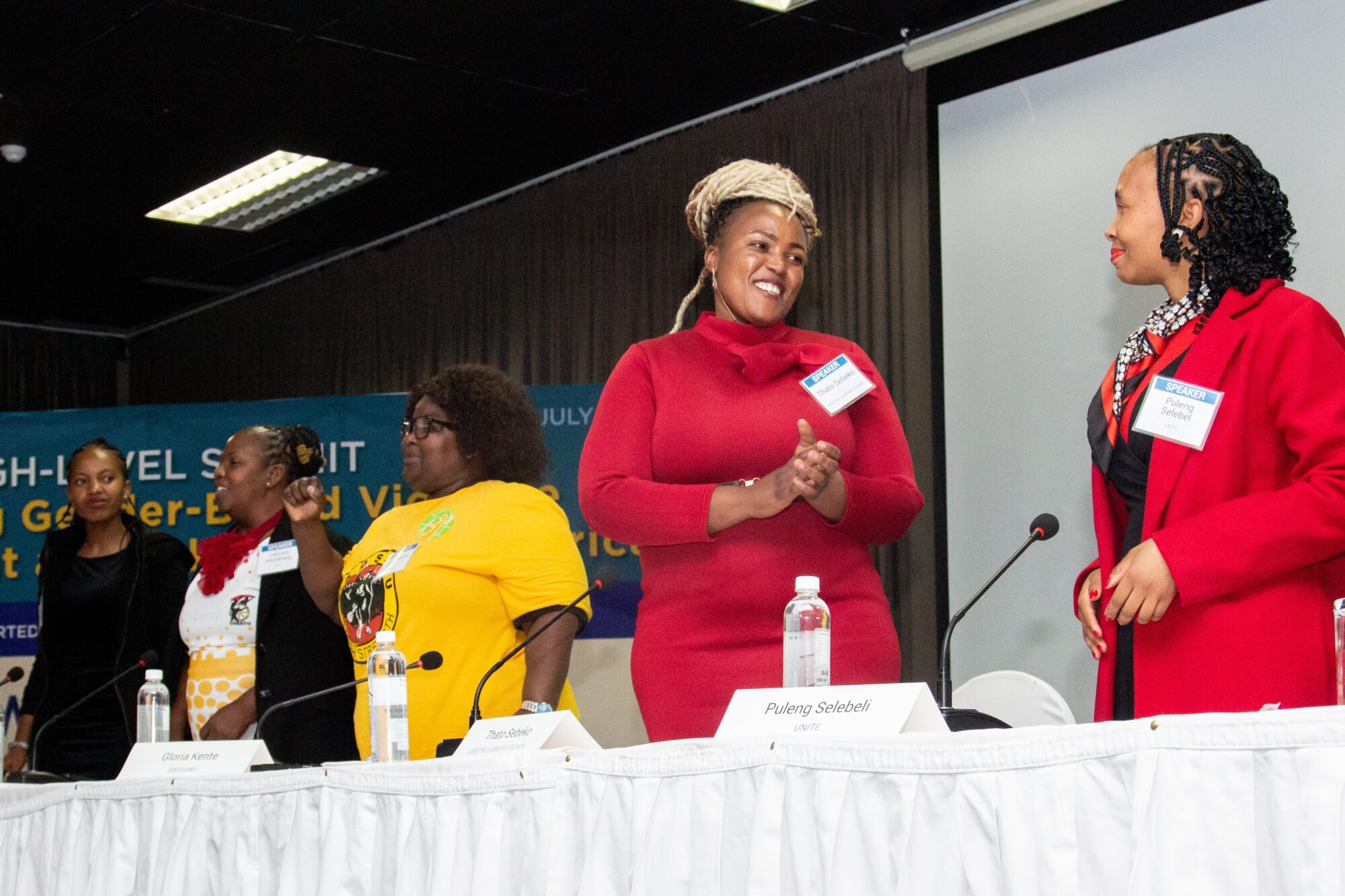 "No struggle can be won without women's participation," said Mathekiso Tseote.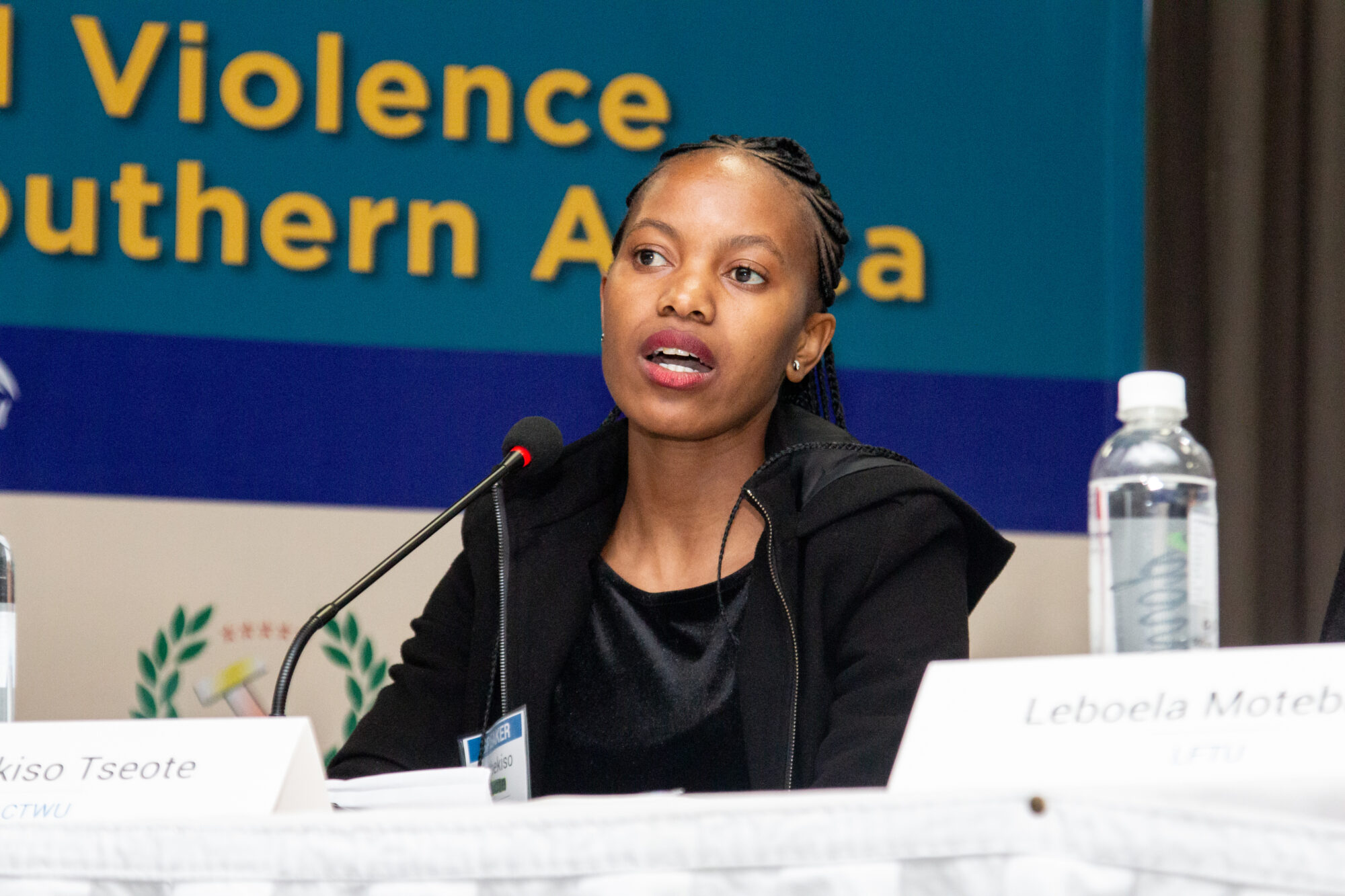 CLOSING STATEMENTS AND COMMITMENTS
"The world is watching; this is a precedent," said Laura Gutierrez, AFL-CIO global worker rights coordinator, about the Lesotho Agreements. The AFL-CIO in partnership with its M-POWER colleagues wants to replicate this kind of program in the region and around the world, she said, because "M-POWER partners together recognize that in order to advance worker rights, ALL workers must have the power and ability to organize freely."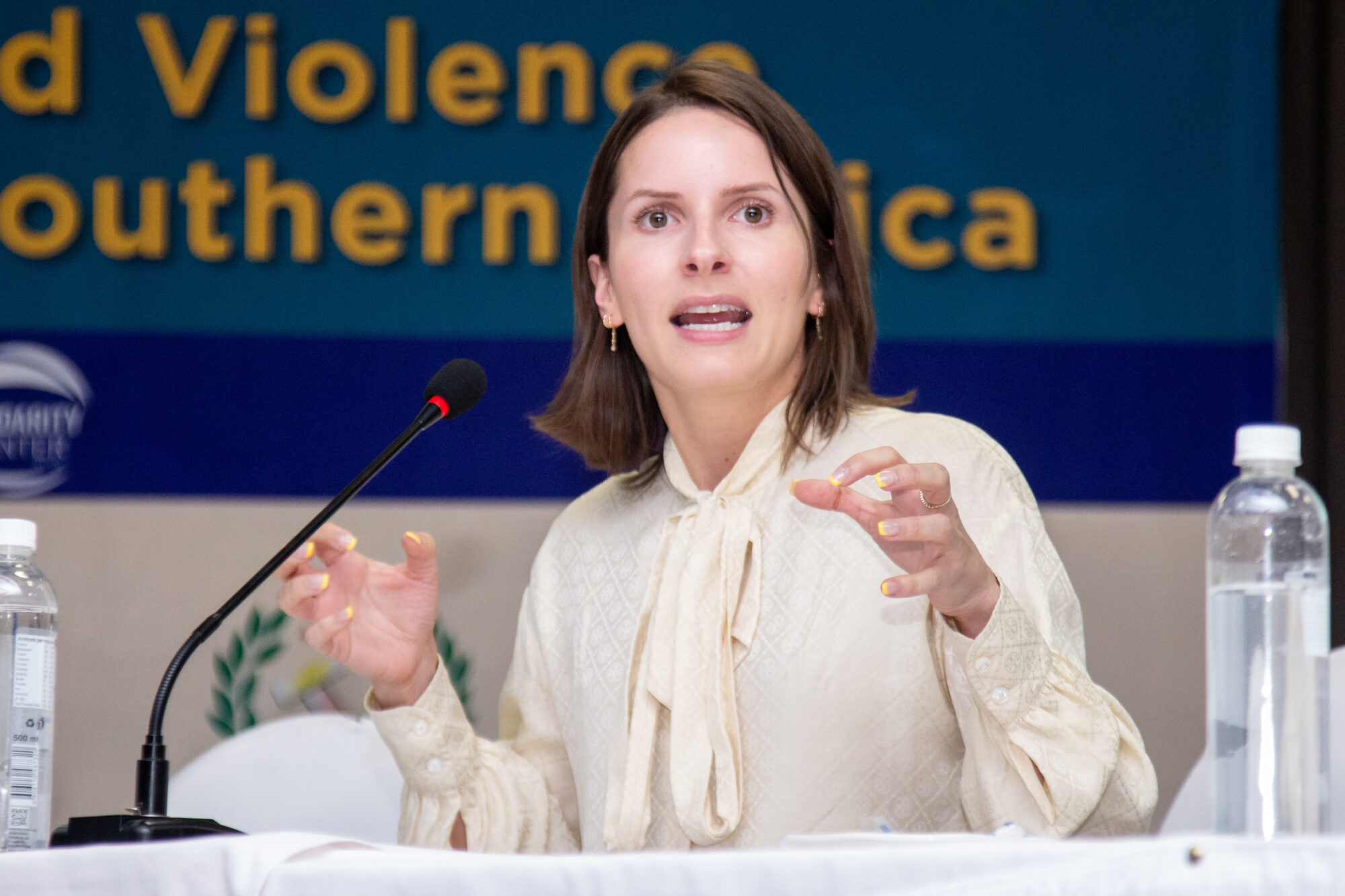 "We must highlight [C190's] importance as a key instrument in bringing an end to violence and harassment at work and in particular ensuring that women have a safe place to work," said Chris Cooter, high commissioner for Canada in South Africa, by video.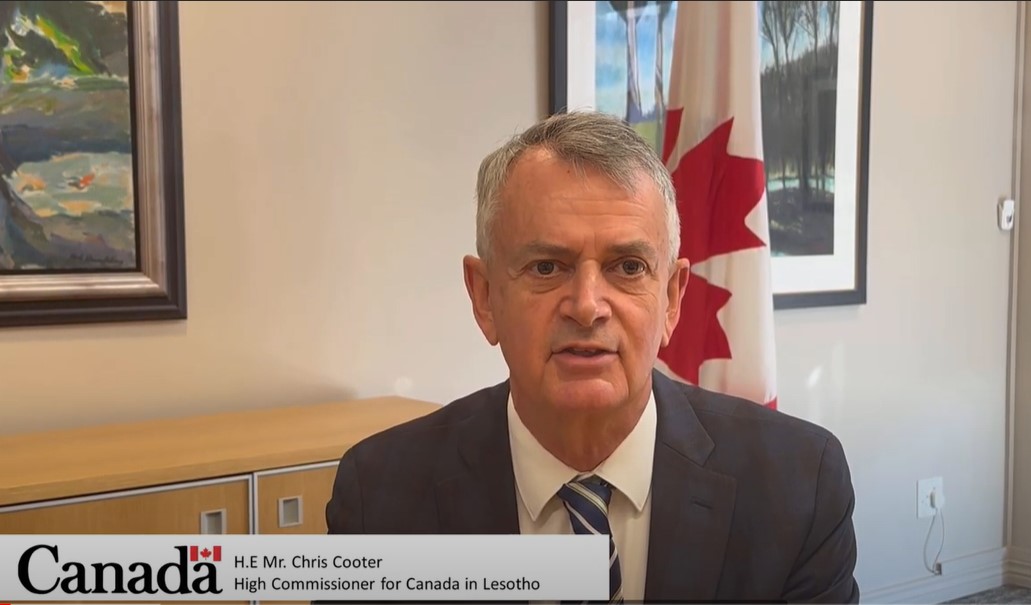 The M-POWER GBVH project's launch in Lesotho marks the milestone that Lesotho has committed to upholding worker rights through promotion of decent work for all workers in all economic sectors, said Richard Ramoeletsi, Lesotho minister of public service, labor and employment, in closing remarks.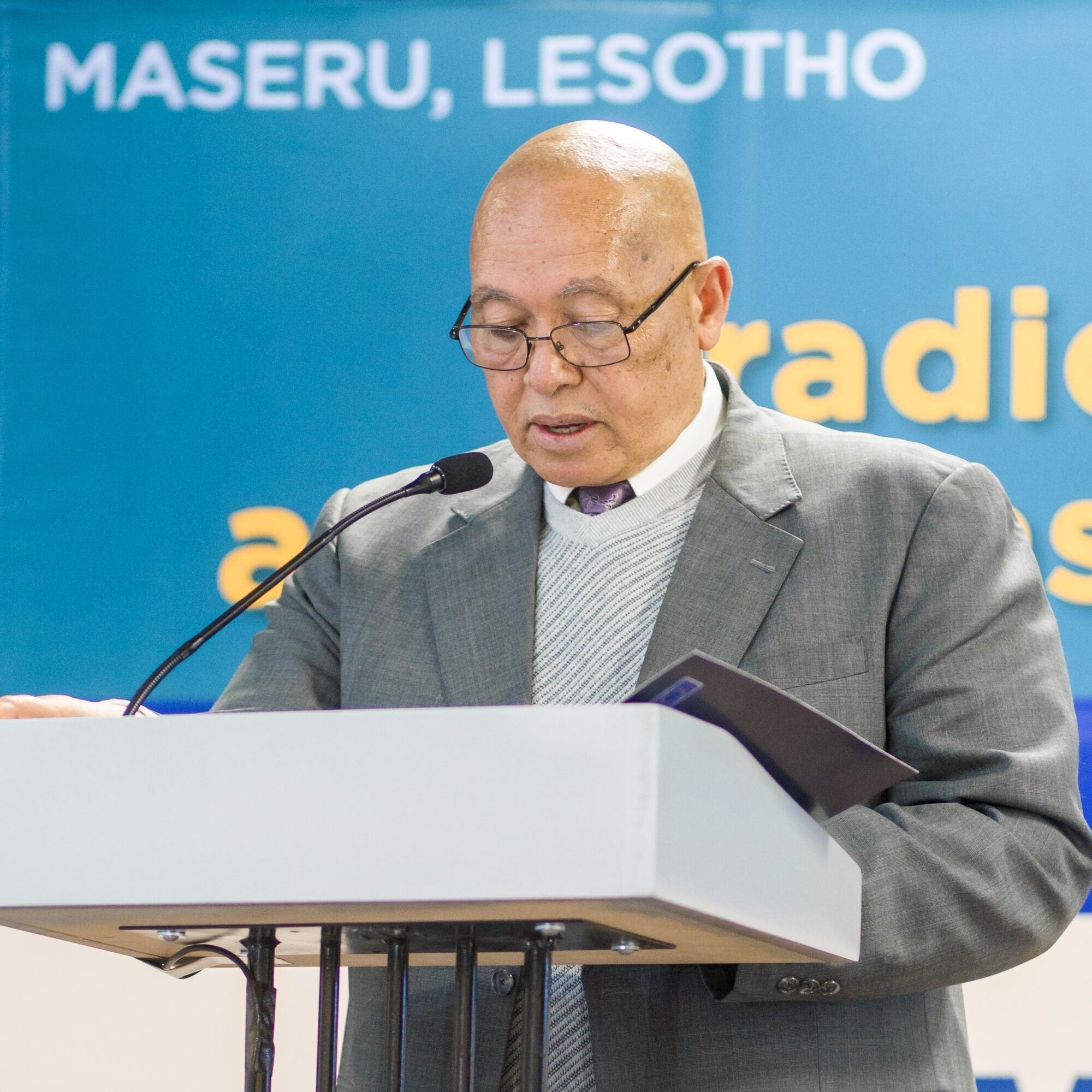 ---
MORE FROM THE EVENT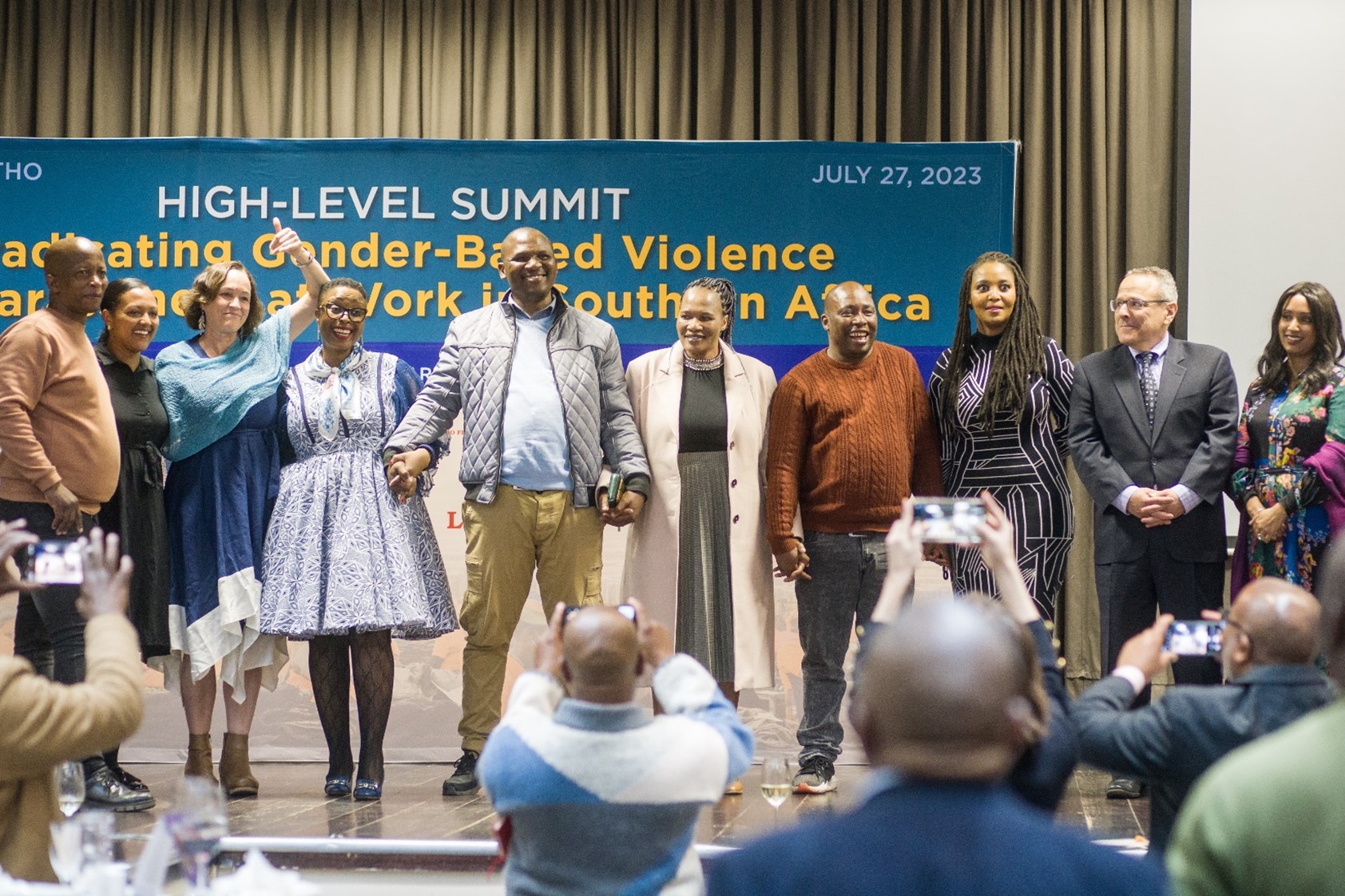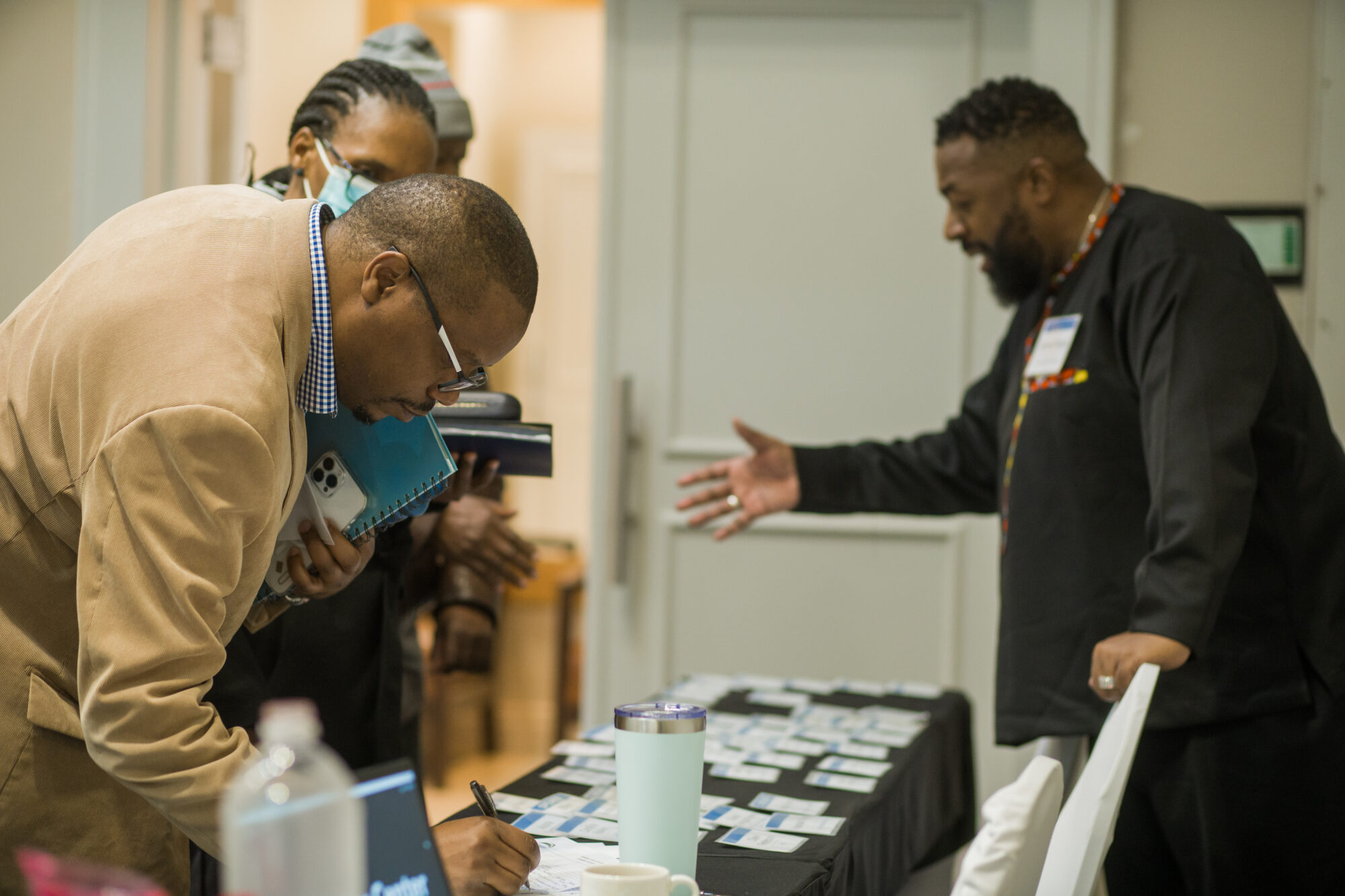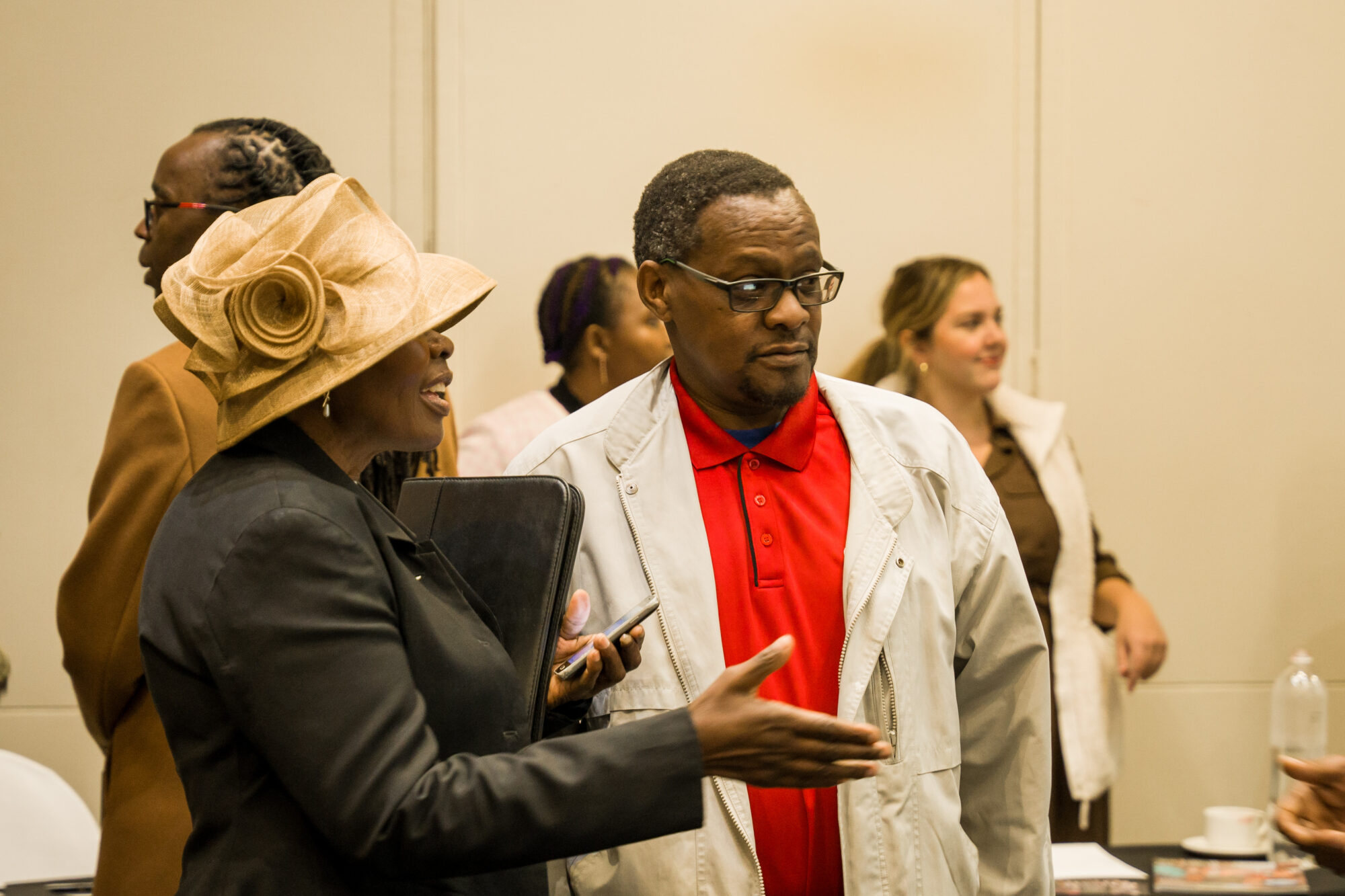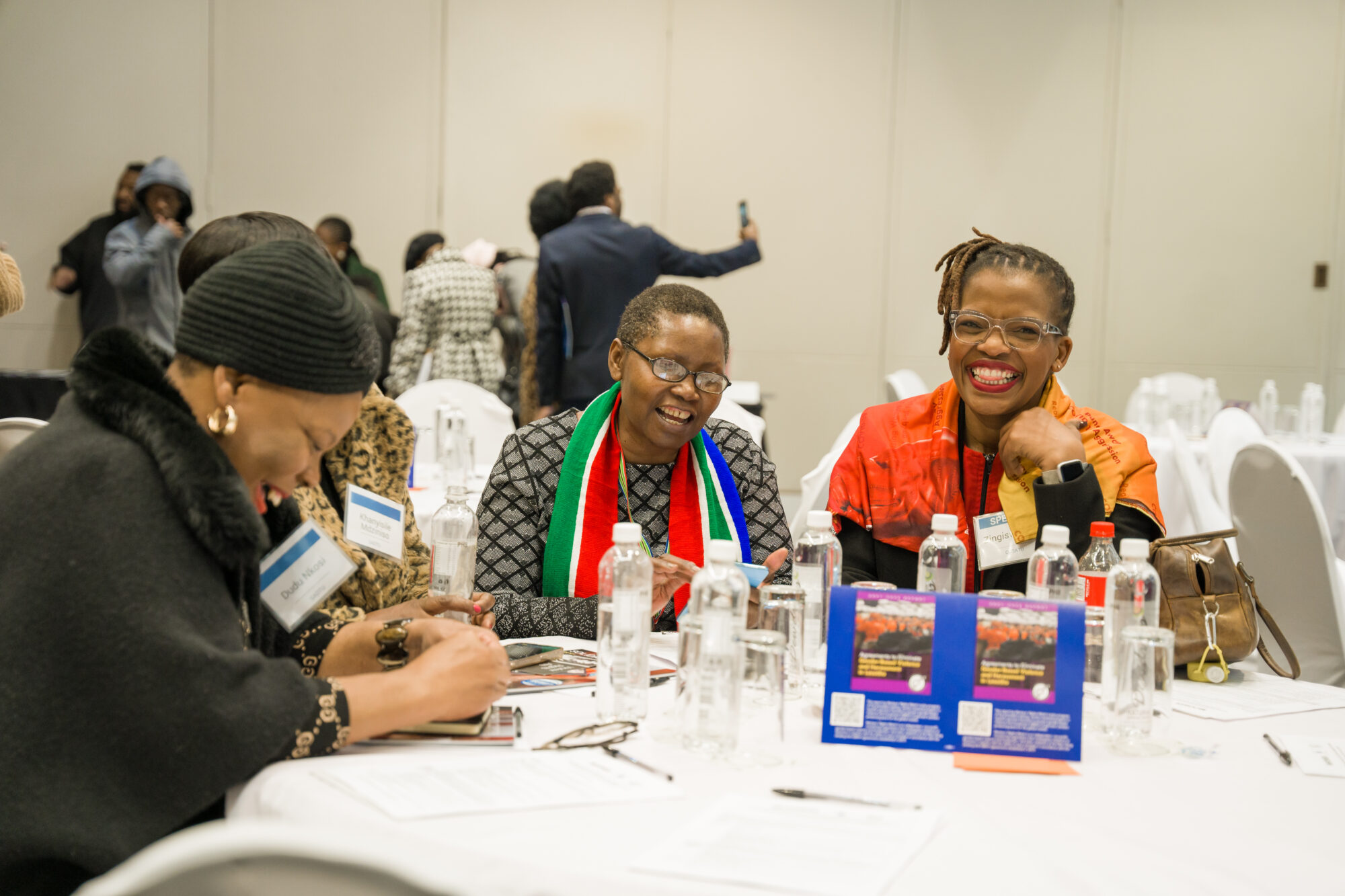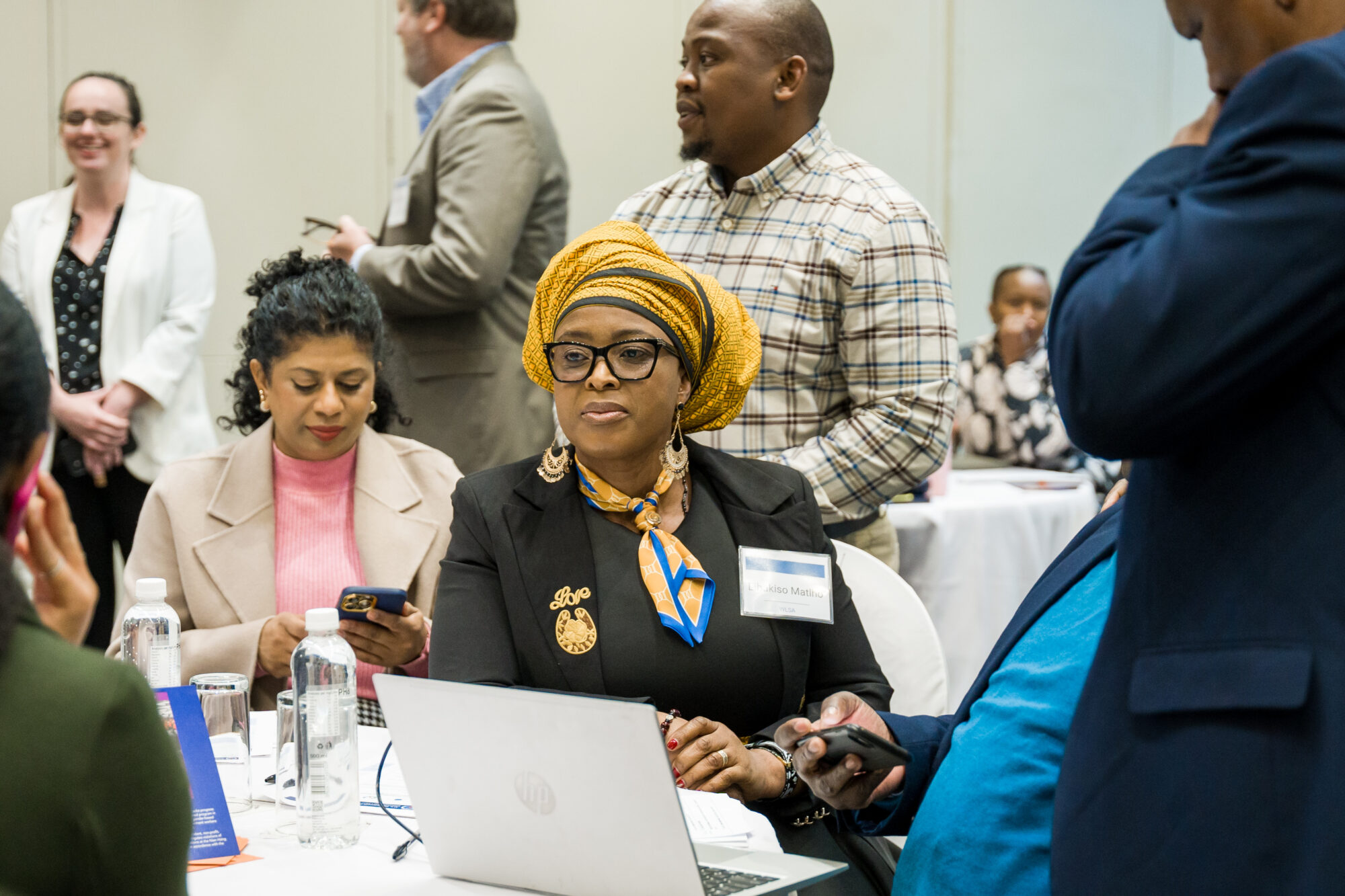 * M-POWER is a historic global initiative focused on ensuring working families thrive in the global economy and elevating the role of trade unions and organized workers as essential to advancing democracy. The government of the United States and the International Trade Union Confederation (ITUC) co-chair M-POWER, joined by steering committee members: the governments of Argentina, Canada and Spain; the International Domestic Worker Federation; the Congress of South African Trade Unions (COSATU); the AFL-CIO; and Funders Organized for Rights in the Global Economy (FORGE). Additional partners include the governments of France, Germany and South Africa, Business and Human Rights Resource Centre, Global Labor Justice-International Labor Rights Forum, ProDESC, Solidarity Center and Worker Rights Consortium.