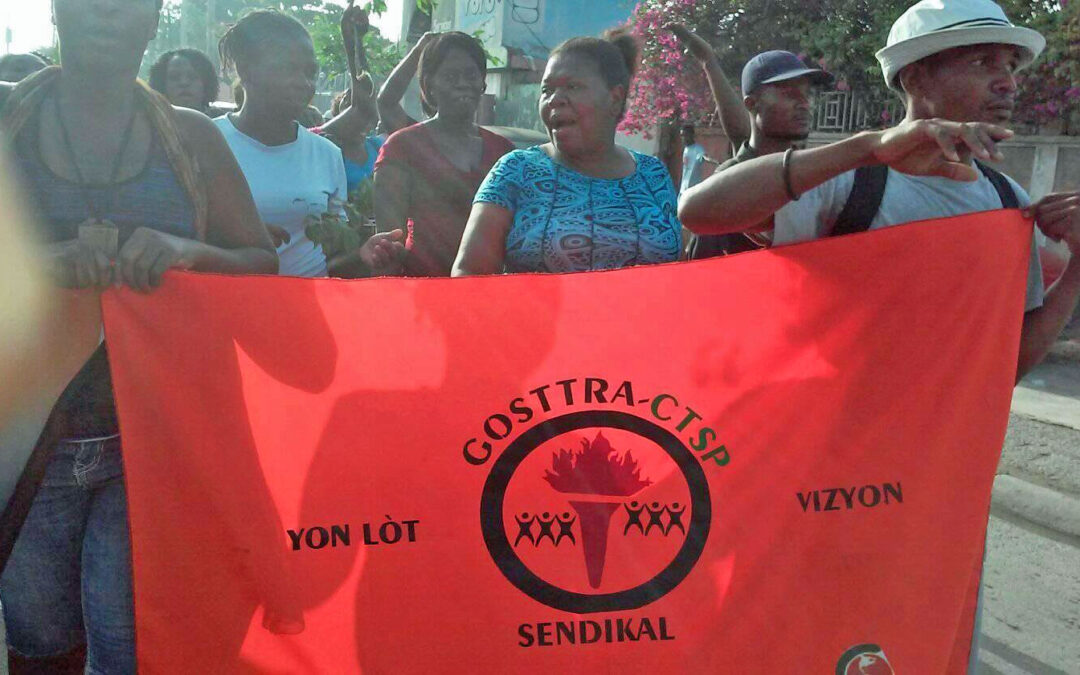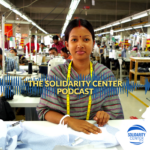 Union activism was integral in getting $1 million in back wages and benefits restored to garment workers in Haiti after they were left jobless when their factory suddenly closed in December.
More than 1,000 workers were impacted by the sudden closure, during vacation, of the U.S.-owned Vald'or factory. They did not receive severance pay, as required by law.
In late December 2021, the factory owner sent a text message to workers asking them to return to work on January 6, 2022. Shortly after, workers received a second message telling them not to return, and the factory remained closed. 
A month later,  workers who lived near the factory witnessed the owner leaving the building with materials. The workers asked the owner what was happening. They were told that the factory was closing due to bankruptcy and a lack of orders. 
Workers began demonstrating at the factory that evening and spent the night there. They called the Haitian Ministry of Social Affairs and Labor (MAST), and the next day, MAST representatives came to the factory along with the factory owner to meet with the workers, where the owner confirmed the factory's closure. 
The workers reached out to leaders of the Association of Textile Workers' Unions for Re-importation (GOSTTRA), affiliated with the Confederation of Public and Private Sector Workers (CTSP), and Respect for Haitian factory workers (ROHAM), affiliated with Centrale Nationale des Ouvriers Haitians (CNOHA). GOSTTRA called on workers to meet at MAST's regional headquarters on February 3 to ask that workers receive the severance pay and benefits owed them. Both unions at the factory, with the support of the Solidarity Center and Worker Rights Consortium, worked with Better Work Haiti, the Association of Industries of Haiti (ADIH), MAST and the government's Textile Ombudsperson's Office (BMST) to trace and contact workers, calculate what each worker was owed and inform workers about the distribution process. 
PVH Corp, the owner of Tommy Hilfiger and Calvin Klein, agreed to cover workers' severance and pension contributions, totaling $1 million. Severance pay for most workers was the equivalent of a half- or full-year's wages. A number of women had health insurance claims, which were also covered. 
GOSTTRA leadership heralds this victory for the factory workers–and for the entire Haitian labor movement. "What we learned from this experience is that if all the unions could work together, we would be better able to achieve our goals," they say in a written statement.