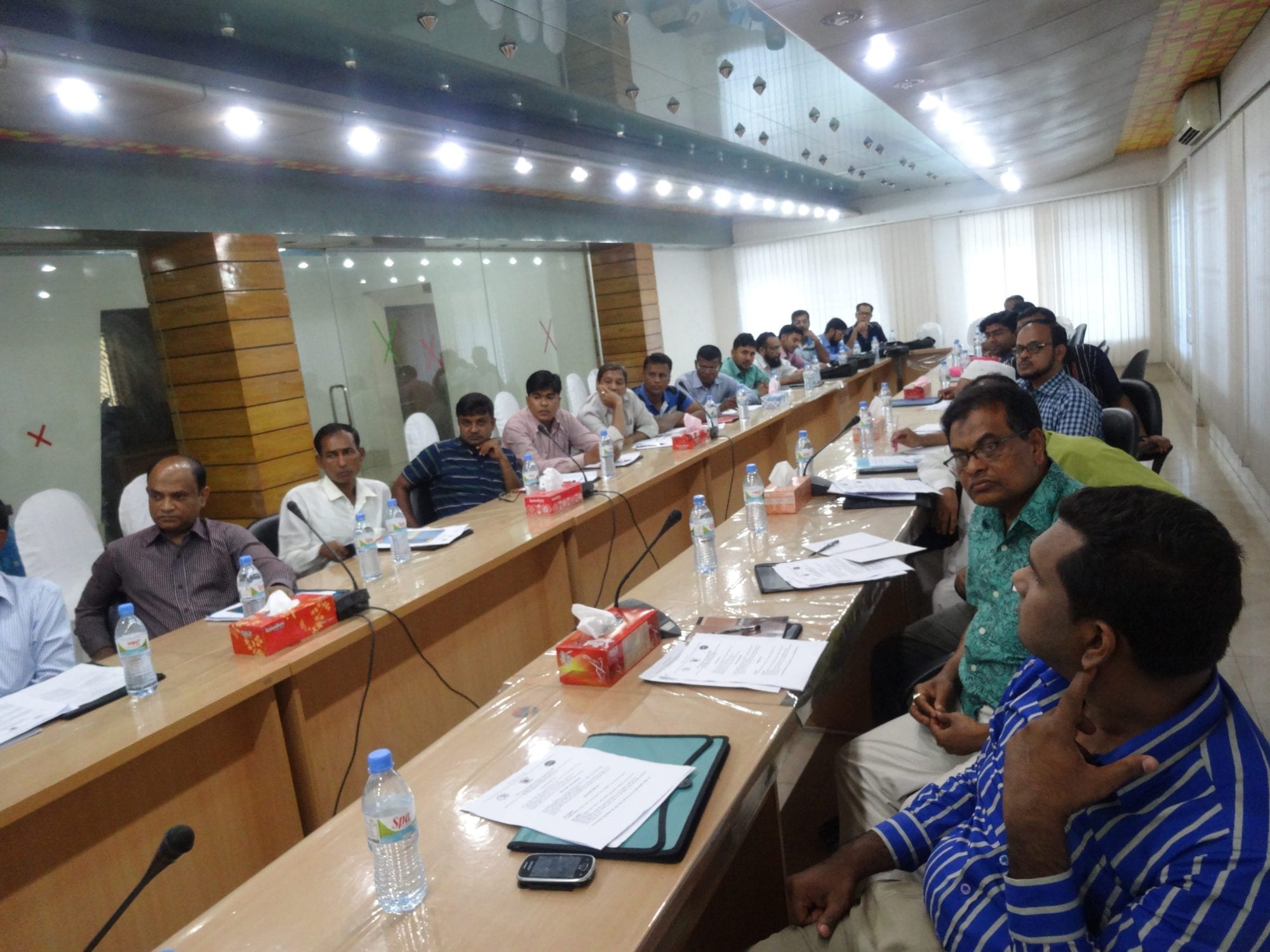 Bangladesh shrimp industry owners, management officials and labor and human rights activists discussed and debated the dispute resolution process in the country's shrimp industry at a recent workshop organized by the Solidarity Center, the Bangladesh Frozen Foods Exporters Association (BFFEA) and Bangladesh Shrimp and Fish Foundation (BSFF).
The alternative dispute resolution process was instigated in 2013 when BFFEA, BSFF and the Solidarity Center signed a groundbreaking memorandum of agreement (MoA).
Under the MoA, shrimp industry owners and managers agreed to implement worker rights according to Bangladesh labor law and International Labor Organization (ILO) core labor standards and to give the nearly 1 million shrimp workers who toil during peak season across the supply chain the right to form trade unions.
Among the participants, who included production managers, compliance officers and managing directors, BFFEA Senior Vice President Golam Mostafa said he hoped the dispute resolution mechanism in the shrimp industry would be an example other industries will follow. Solidarity Center-Bangladesh's MoA project consultant and former secretary of Bangladesh government AKM Zafar Ullah Khan said that alternative dispute resolution and participation committee is important for a sustainable shrimp sector.
Solidarity Center's Bangladesh staff also addressed questions about pending cases, worker compensation and the overall process.
Alonzo Suson, Solidarity Center Bangladesh country program director, stressed the need for promotion, outreach and education to make workers aware of the alternative dispute resolution process. Suson praised the MoA and said he had heard that labor-management relationships were improving because of the joint initiative.
The Solidarity Center began working with Bangladeshi nongovernmental organizations in 2005 to look at ways to ensure the rights of shrimp workers are protected at the workplace. In 2012, the Solidarity Center issued its second in-depth report on the issue, "The Plight of Shrimp-Processing Workers of Southwestern Bangladesh."