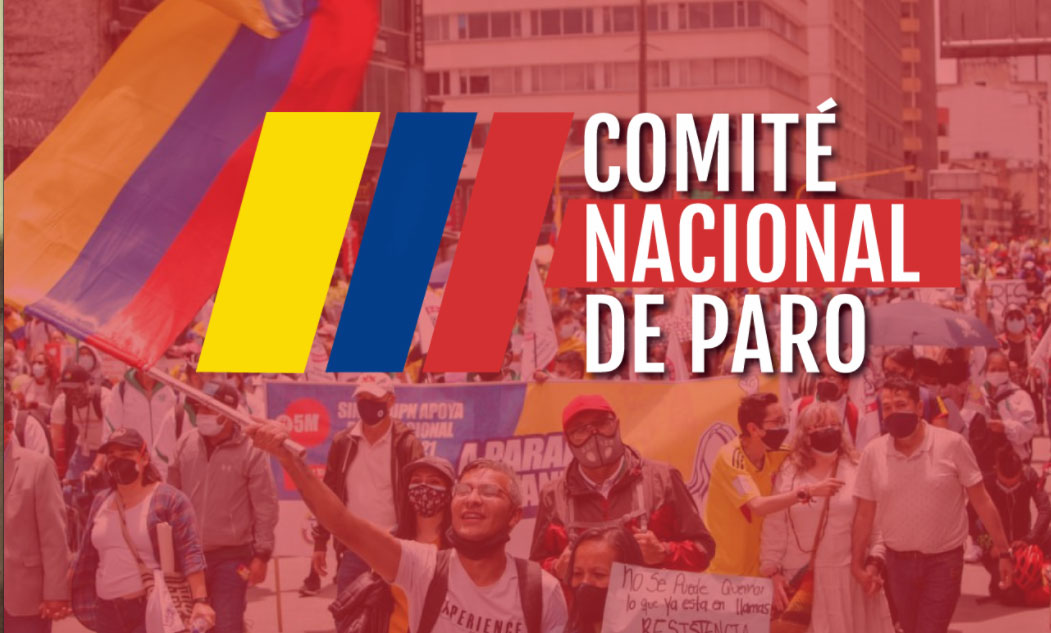 When hundreds of thousands of Colombians took to the streets for weeks last spring to protest the government's move to give wealthy corporations and rich individuals huge tax breaks while raising taxes on working people, workers and their unions were at the forefront.
Despite the state's brutal response, in which violence—including illegal detention, torture and the use of lethal weapons—was directed against workers, women and Black and Indigenous communities, the National Strike Committee, a broad coalition of rural workers, the LGBTQ community, environmentalists, women's organizations and young people, won big victories, says Francisco Maltés.
Maltés, president of the Unitary Workers Center (CUT), the largest union confederation in Colombia, speaks with Solidarity Center Executive Director Shawna Bader-Blau in a special episode of The Solidarity Center Podcast.
"We were able to do away with the worst tax reform proposal that had ever been seen in Colombia," says Maltés, describing one of the movement's gains. Just as important, he says, is that for "the first time in the history of social struggles in Colombia," unions and their allies can define an agenda and help shape public conversation.
"We are now able to talk about basic income, free tuition, wage subsidies for small and medium businesses. Issues that matter to workers and the average people in Colombia."
Listen to this and all Solidarity Center episodes here or at iTunes, Spotify, Amazon, Stitcher, Castbox or wherever you subscribe to your podcasts.
Stay Tuned for Season Two!
The Solidarity Center Podcast, "Billions of Us, One Just Future," highlights conversations with workers (and other smart people) worldwide shaping the workplace for the better.
We will back in a few weeks with Season Two, so be sure to join us for a new episode each Wednesday!
Meantime, listen to our special summer episode with union leader Phyo Sandar Soe who speaks from a safe house in military-controlled Myanmar to share how workers have risked their lives on the frontlines for democracy since the February 1 coup.
Also: Check out the full first season of The Solidarity Center Podcast.
This podcast was made possible by the Ford Foundation and the generous support of the American people through the U.S. Agency for International Development (USAID) under Cooperative Agreement No.AID-OAA-L-16-00001 and the opinions expressed herein are those of the participant(s) and do not necessarily reflect the views of USAID/USG.