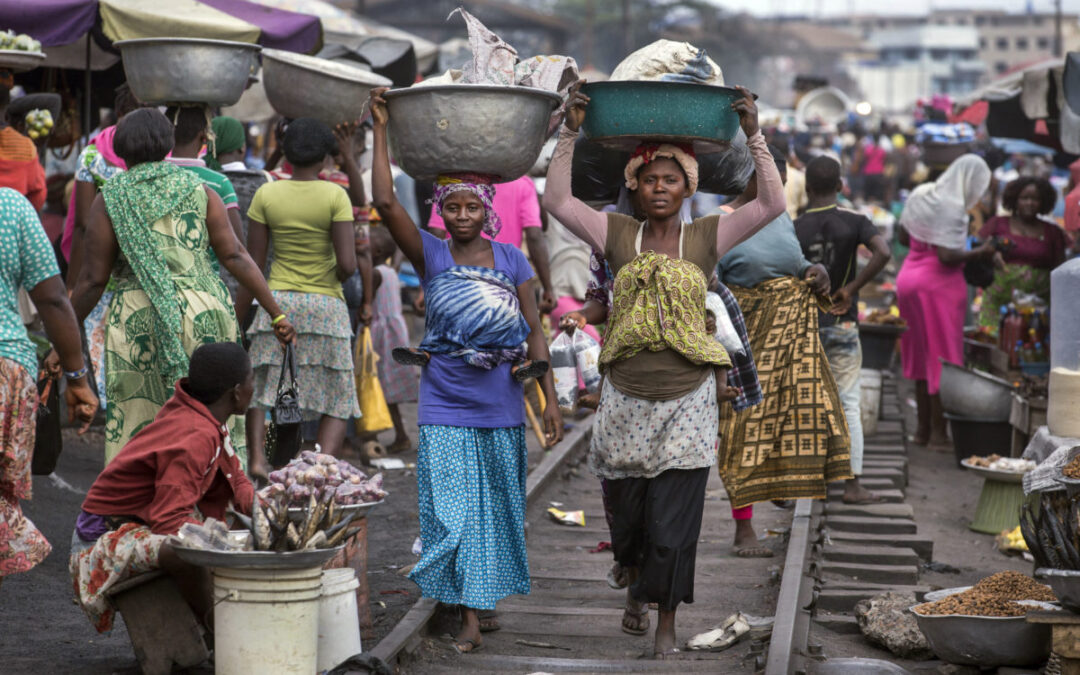 Informal workers are routinely excluded from economic and political decision-making, and their work is systematically devalued and made invisible. The COVID-19 pandemic has only intensified these dynamics and has resulted in skyrocketing rates of domestic violence, bringing a renewed urgency to address poverty, exclusion and precarious work.
Labor leaders, organizers and advocates from around the world gathered on December 2 for a virtual panel discussion of the impact of gender-based violence and harassment (GVBH) on workers in the informal economy. The discussion was sponsored by the Global 16 Days Campaign (coordinated by Center for Women's Global Leadership), Global Alliance of Wastepickers, HomeNet International, International Domestic Workers Federation (IDWF), International Trade Union Confederation (ITUC), International Transport Workers' Federation (ITF), Solidarity Center, StreetNet International and Women in Informal Employment: Globalizing and Organizing (WIEGO).
Robin Runge, Solidarity Center Equality and Inclusion Department co-director, moderated the panel, which included: Chidi King, branch chief, Gender, Equality, Diversity and Inclusion, International Labor Organization (ILO); Carmen Britez, vice president, International Domestic Workers Federation (IDWF); Janhavi Dave, international coordinator, HomeNet International; Sonia George, general secretary, Self Employed Women's Association (SEWA) and a SEWA homeworker; and Saraswati Rijal, central committee member, Independent Transport Workers Association of Nepal (ITWAN).
Chidi King framed the discussion, citing the themes and issues to be addressed. "As we all know, violence and harassment in the world of work is a manifestation of the societal issue that has deep roots in the continued tolerance of violence and harassment," King said, "particularly towards women and population groups that too often find themselves on the margins of society."
Women workers, who make up the majority of informal economy workers in many countries, are disproportionately affected. "Violence and harassment have deep roots in social norms and stereotypes," King said, "especially around the roles assigned to men and women.
"And as a connection to inequality and discrimination suggests," King added, "violence and harassment is also deeply rooted in unequal power relations, and the abuse thereof, in our societies, as in the world of work." Thus workers play an important role in addressing and remedying violence and harassment, including addressing the impacts of domestic violence in the world of work.
ILO Convention 190 (C190) protects all workers and recognizes that for many the workplace is not an office or factory setting, but can be a public space or private. C190 protects informal economy workers, who work in their own homes or the homes of others, and recognizes the impact of domestic violence in their workplaces.
However, many countries' laws do not recognize homes as workplaces, leaving many workers in the informal economy lacking protection against violence and harassment and without access to social safety nets. During the COVID-19 pandemic, informal workers have experienced high rates of domestic violence and difficulty accessing social support services that have been put on hold.
Saraswati Rijal spoke about working with women tuk-tuk drivers in Nepal to build support for women workers during the pandemic and supporting victims of domestic violence. COVID-19 has only made conditions worse, as women workers are forced to choose between their and their families' health or earning an income and risking being subjected to unnecessary hazards.
Workers in the informal sector "do not have any economic security," Rijal said. "And moreover, due to COVID-19, they are deprived of their daily wages, and they are also unable to earn their living and sustain their livelihood."
Carmen Britez spoke of IDWF's work with the Ministry of Labor in Argentina to develop exclusive protection for domestic workers around domestic violence. Domestic workers suffer not just from not having registered employment, but from also having no protection against violence. Britez said that lockdowns during the COVID-19 pandemic have forced many domestic workers to be shut in with their abusers.
Argentina ratified C190 in November 2020. Britez emphasized C190's role as a tool to push for national legislation: "We were pushing for this convention so that it could become another tool in changing national law. If we have laws that protect us around violence, we want something that would not only include specific sectors but all sectors at a national level. Because that's really important for us as women workers."
"It's also important to say this is not just an issue facing women. "We do account for the majority of those who are suffering from this kind of violence," Britez added. "But it also is important for us to let our [union] leadership, who are often men, to let them know that it's also their responsibility to push for a national law on this topic."
To underscore the urgency of the issue, Britez shared that during her remarks her center received news of a woman whose employer broke her wrist.
Janhavi Dave spoke of the scale of the problem of domestic violence and its impact on women workers.  "According to one of the recent ILO studies, there are over 260 million home-based workers, which is around 8 percent of global employment. This was prior to the pandemic, and this number has only increased," Dave said.  "According to the same study, 56 percent of home-based workers are women. So we're actually talking about a huge section of women workers."
HomeNet South Asia, a regional organization, conducted a study on the impact of domestic violence on home-based workers in Nepal, and is conducting similar studies in Bangladesh, India and Pakistan. "One of the key findings was that home-based workers faced rampant domestic violence," Dave said, "which has a direct impact not only on physical and emotional health but also on productivity."
SEWA's Sonia George introduced a traditional bamboo worker, who shared her experience as the sole earner for her family, which included her husband and their two children. Her husband, she said, was supportive in the beginning of the marriage, but became physically violent after he was out of work. Sibimol was forced to leave her traditional job and go to work in a latex factory in order to earn a livelihood and escape domestic violence at home.
"This is the experience of most of the women in India," George said after Sibimol shared her story. "We know that most of these women have experienced domestic violence. One of the statistics states that during the time of COVID, domestic violence has increased 2.5 times. That means women in India are suffering that much more violence."
Lorraine Sibanda shared how COVID-19 also worsened conditions for women workers in Zimbabwe. "The pandemic exposed adverse challenges for women," Sibanda said, "because they are performing unpaid care work, domestic care work, on top of providing for their families." Measures to control the spread of COVID-19 compromised livelihoods and increased economic strain on families supported by the informal economy.
Lockdowns and restrictions also increased rates of domestic violence. "It meant that women and girls were locked down in their homes," Sibanda said. "They were forced to spend time enclosed with families, and possibly many were trapped at home with their abusers."
Married and partnered women also faced physical violence from husbands and male partners for refusing to hand over their earnings. "They would be abused physically because they refused to hand over money, which they've been working for, to their partners, so that their partners could either go for a drink or use that money," Sibanda said.  She also suggested that Zimbabwe had seen an increase in child marriage. "There was this rampant trait of people marrying off children in order to gain economically.
"All in all, the pandemic amplified the vulnerability of women and girls," Sibanda concluded.