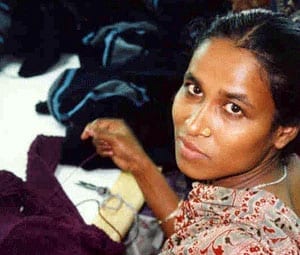 Garment workers at Chunji Knit Ltd., in Dhaka, Bangladesh, can now freely organize a union, and workers fired for union activity will be reinstated, according to a memorandum of understanding signed by Chunji management and the Bangladesh Federation of Workers Solidarity (BFWS).
The August 21 agreement follows a months-long struggle by workers to be paid the legal minimum wage and freely form a union. Workers protested in February after Chunji did not raise their wages in accordance with the country's new $67 a month minimum wage for garment workers.
That same month, several union organizers and garment workers were physically attacked and beaten when talking with workers about forming a union. Two workers were hospitalized and some union supporters left the area for their personal safety.
The Wall Street Journal at the time quoted Shahnaz Begum, 25, a four-year Chunji factory worker, who said that factory managers had warned workers not to join the union before the incident in February.