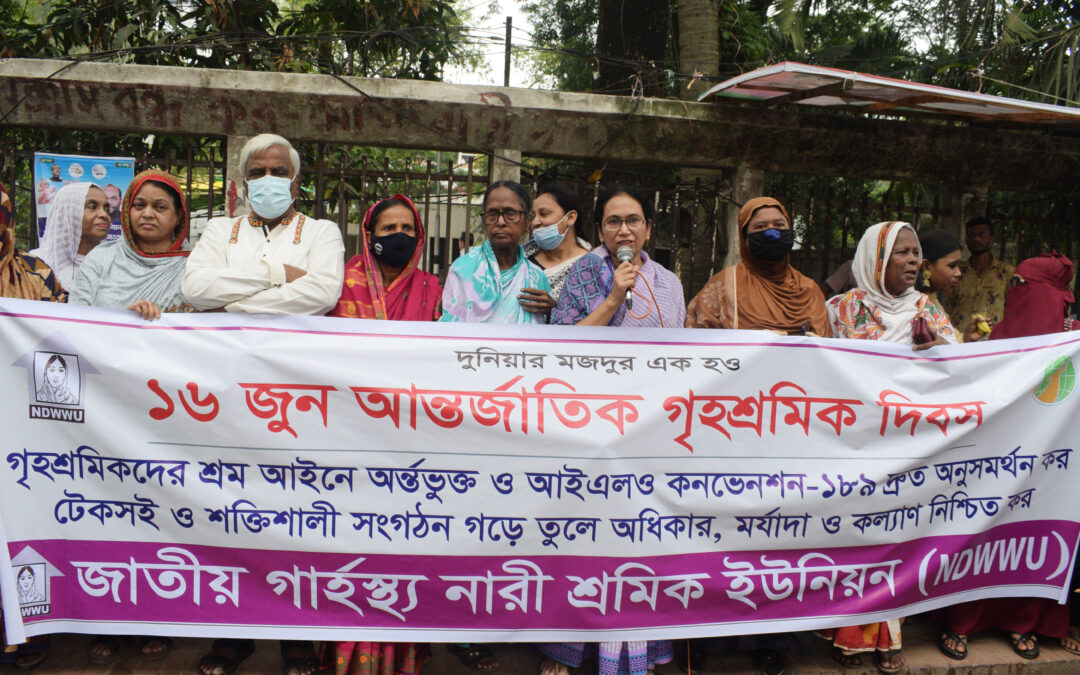 Demanding the ratification of International Labor Organization (ILO) Convention 189, Decent Work for Domestic Workers, leaders and members of the National Domestic Women Workers Union (NDWWU) on June 16, 2022, rallied in front of the National Press Club in Bangladesh to mark International Domestic Workers Day.
They also demanded the ratification of International Labor Organization (ILO) Convention on violence and harassment in the world of work (ILO C190). A Bangladesh Institute of Labor Studies (BILS) report says 12 domestic workers were raped in 2020.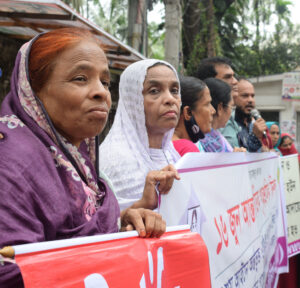 Although Bangladesh presided over the 100th session of the International Labor Conference and voted for ILO C189, the country's domestic workers still are not protected by the global treaty because the government has yet to ratify it.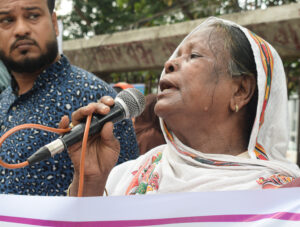 When Sitara Begum, 60, approached law enforcement after being harassed at her job as a domestic worker they did not assist her, and she was forced to flee from her employer. "In 22 years of working as a house help, I had to endure many such incidents. When does our agony stop?" she asks.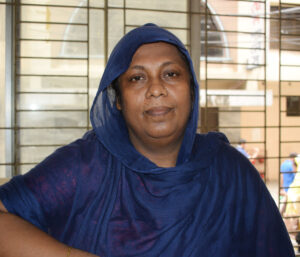 Domestic worker Rehana Akter Mita, 37, her family's only breadwinner, earns $96.59 per month, which does not cover living expenses. Mita often takes loans from relatives to support her son's education and husband's medical costs.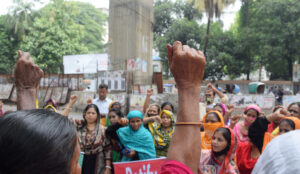 The 2006 Bangladesh Labor Act does not recognize domestic worker rights. Domestic workers and their unions are urging the government to ratify ILO C189, a global treaty ensuring domestic workers their rights on the job.
Photos: Solidarity Center/Amir Hasan Shahriar