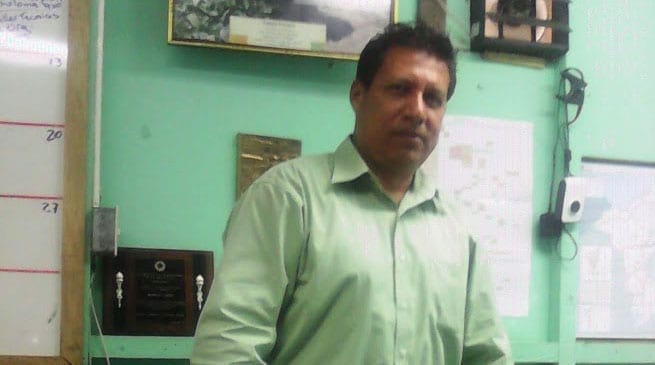 Honduran union leader Nelson Geovanni Nuñez Chavez was forced to leave his home with his family last week after repeatedly being followed and harassed, according to the Honduras-based nonprofit ACI-Participa. Nuñez Chavez is technical adviser to the Honduran agricultural workers' union, Sindicato de Trabajadores de la Agroindustria y Similares (STAS), and host of the radio program, "The Unionist, Live."
In late October and early November, strangers in a black pickup truck with tinted windows repeatedly parked outside Nuñez Chavez's home in El Progreso and took photos of the house from different angles, according to ACI-Participa. Nuñez Chavez says he when he attempted to file a report with the police officials, they would not accept it because they said no harm had occurred.
Nuñez Chavez's radio host predecessor, José María Martínez, a STAS ally, was forced to leave the country in July 2014 following repeated death threats against him and his family. At least nine union leaders have been attacked or killed in Honduras this year, and others have been threatened with violence. (ACI-Participa recently released a report, in Spanish, documenting violence against union leaders.)
El Progreso, in northern Honduras, is surrounded by plantations producing palm oil, bananas and vegetables. Nelson Nuñez is among union leaders helping agricultural workers who are contracted or employed in the sector to form a union.
In September, STAS President Tomás Membreño Pérez received death threats by phone and on Facebook and was followed as he traveled to the Santa Rita banana plantation where he was helping workers get a voice on the job. Like several union leaders threatened, attacked or murdered, Pérez is a member of the Network of Unionists against Antiunion Violence. The network, which includes ACI-Participa and the Solidarity Center, was launched late last year to combat government corruption and stand up to increasing violence and threats against worker rights activists.
Violence against union leaders in Honduras nearly always goes unpunished, even though Honduras is under scrutiny for failure to enforce its labor laws. The United States is waiting for the Honduran government to present a corrective plan of action to address labor rights violations, a move required after the U.S. Department of Labor's Office of Trade and Labor Affairs last year accepted a complaint under the labor chapter of the Central American Free Trade Agreement (CAFTA).
The AFL-CIO and 26 Honduran unions and civil society organizations filed the complaint in March 2012. In a February 2015 report, the U.S. Trade and Labor Affairs office said Honduras has made virtually no progress since then.
The network issued a public appeal to the national police, national commissioner for Human Rights, the Human Rights Department and other state institutions "to take the necessary measures to safeguard" Nelson Nuñez's life.