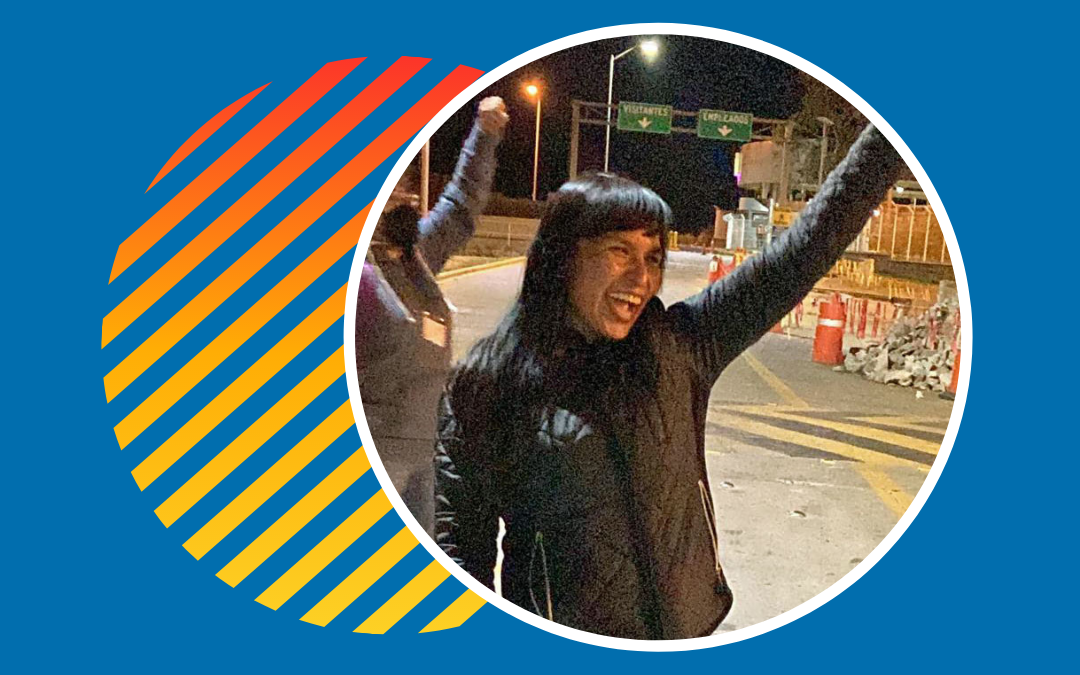 Thousands of workers in Mexico recently formed an independent union at a GM auto plant in Silao, in central Mexico, voting out a corporate-supported union that did not operate in their interest. On the latest episode of The Solidarity Center Podcast, Maria Alejandra Morales Reynoso, general secretary of SINTTIA, the union that now represents the workers, tells why this victory is a milestone for many Mexican workers who are forced to be part of sham unions. (En español)
Morales shares how workers at the Silao plant stood strong in the face of widespread corruption, laws tilted against them and incredible pressure to cast their vote for a protection union that did the bidding of the company.
The union victory "gave people hope, hope that it was possible to represent workers freely," she says. "We proved it's possible to get organized and to fight for our rights and to leave behind the fear that we're going to lose our jobs."
"It takes courage to take on an entire, entrenched, corrupt system. Yet the workers in Silao did just that, inspiring workers all over the world," says Podcast host and Solidarity Center Executive Director Shawna Bader-Blau.
"And they did so at one of the biggest companies in Mexico, with more than 6,000 workers. This is living proof that worker power and global solidarity is a powerful voice and force for democracy and worker and human rights. When workers come together, we cannot be stopped."
Catch More Solidarity Center Podcast Episodes!
Listen to this all Solidarity Center episodes here or at Spotify, Amazon, Stitcher, Castbox or wherever you subscribe to your favorite podcasts.
Download recent episodes:
The Solidarity Center Podcast, "Billions of Us, One Just Future," highlights conversations with workers (and other smart people) worldwide shaping the workplace for the better.