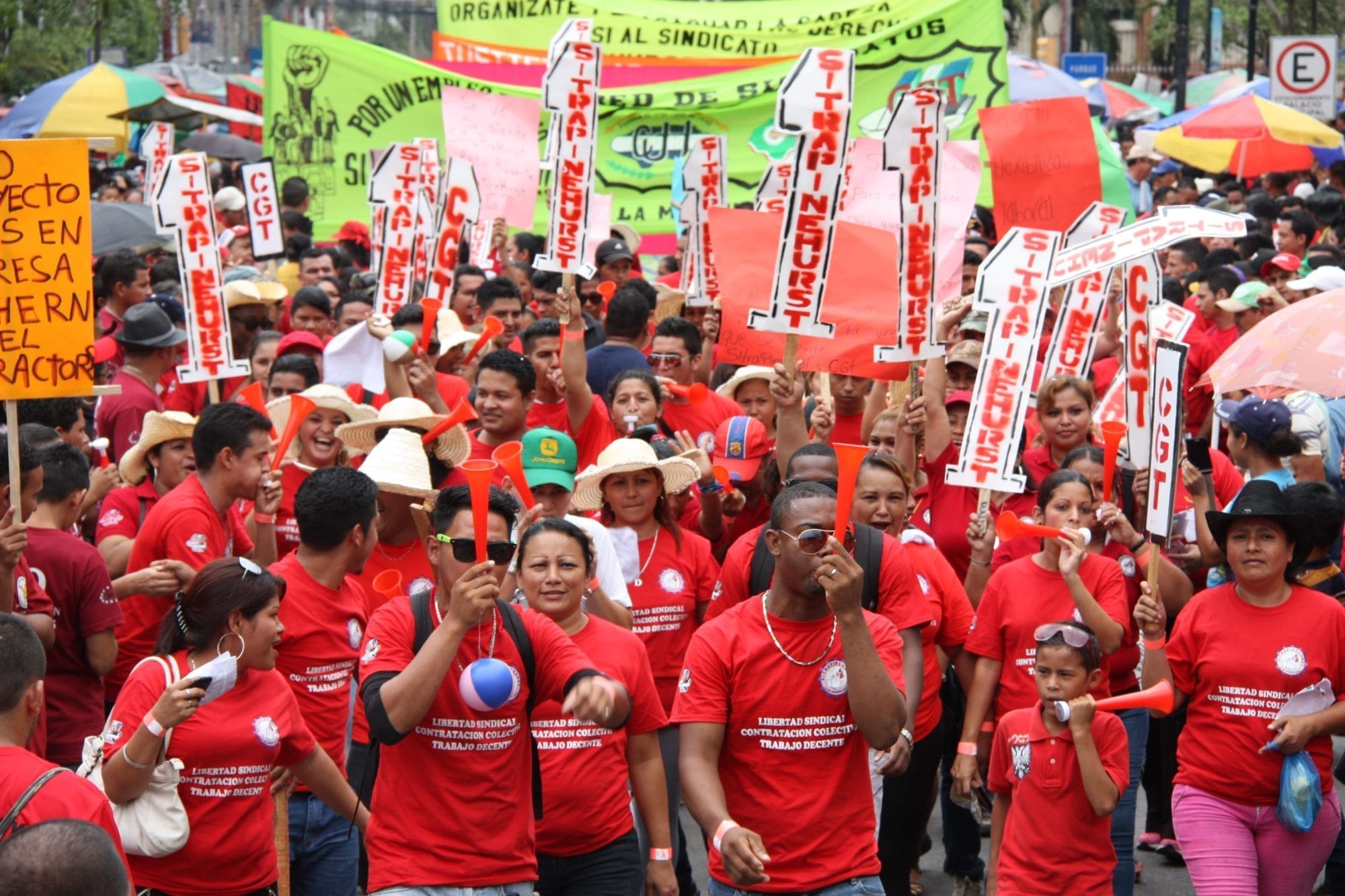 Hundreds of thousands of workers and their unions around the world marked International Workers Day May 1. For many, the day provided a time to push for living wages and safe workplaces. Yet this year, governments in some countries like Bahrain and Swaziland banned May Day celebrations or threatened workers with retaliation if they turned out—and some brave workers defied these edicts to exercise their freedom to gather in public spaces.
Elsewhere, workers like those in Bangladesh who often are prevented from forming unions or exercising their fundamental worker rights, called for the freedom to join unions and correct workplace injustices.
Sumi Begum, 25, a Bangladeshi garment worker, says that she and other workers at her factory have not received salaries or overtime pay for the past two months, but they cannot raise the issue with the manager because they fear they would be terminated if they did so.
"Garment factories that have union are not facing these kinds of problems," she says. "The condition of those garment industries is much better than ours."
[portfolio_slideshow id=4427]