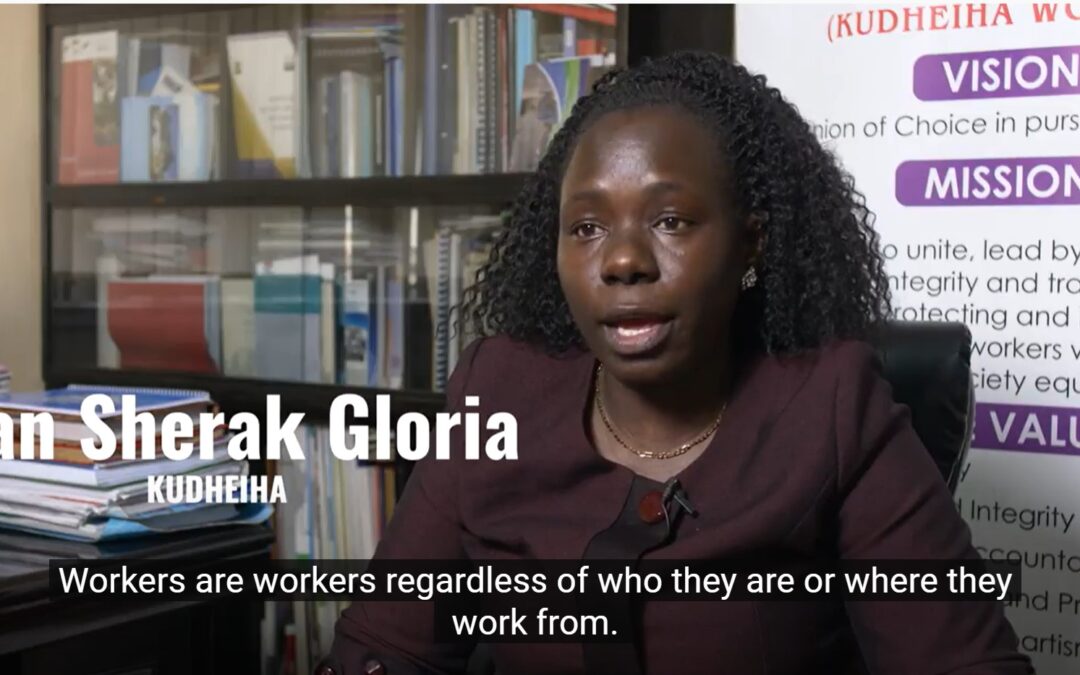 When addressing migration, governments must focus on human rights: "When you prioritize human rights, you naturally shift from criminalization and focus on rights-based approaches," says Mishka Pillay, a migration and lived experience advocate and campaigner.
"Migration is historical, it's natural it's been here for centuries—and it needs to be normalized by countries."
Pillay spoke today at a launch event for the "Migration," which includes six articles targeted at decision-makers in the context of the Global Compact for Safe, Orderly and Regular Migration.
Approved by United Nations member states in 2018, the Global Compact for Migration reaffirms countries' commitment to respecting, protecting and fulfilling human rights for all migrants. In May, the International Migration Review Forum (IMRF) will assess progress on the compact and the Spotlight Report seeks to ensure that grassroots migrant perspectives on progress and challenges are central to the discussions.
"Morally and ethically it is imperative to listen to people's lived experiences. Government needs to listen and learn how migration is affecting real people," says Pillay, an author in the report.
The Global Coalition on Migration, which includes the Solidarity Center, and the Friedrich Ebert Stiftung institute, released the report. Today's launch emphasized the importance of migrants' agency, including the agency of migrant workers, in the policy and process decisions that affect their lives, including in their workplaces.
Decent Work Key to Addressing Migration
A focus on decent work in origin countries "is necessary to break cycles of exploitation and prevent labor migration pathways from perpetuating global power and wealth imbalances," writes Neha Misra, Solidarity Center global lead for migration and human trafficking. Misra co-authored the Spotlight Report article, "People Not Profit: Coherent Migration Pathways Centered in Human Rights and Decent Work for All."
"For too long, failed foreign and trade policies have prioritized the interests of corporations and low-wage, export-oriented growth while actively undermining democracy and accountability, contributing to the push factors driving people to migrate," the article states.
Shannon Lederer, AFL-CIO director of immigration policy and Yanira Merino, president of the Labor Council for Latin American Advancement (LCLAA), are co-authors.
Among the report's recommendations:
Migrant workers, regardless of status, must have rights in line with international labor standards for all workers
Migrants must have rights at international borders
There must be alternatives to detention of migrants
Migrants must have access to public services and social protections, regardless of status
Coherent policies must be developed for those migrating due to climate related factors
Countries must adopt regularization policies and rights-based regular migration channels—that allow migrants the freedom to move, settle, work and fully participate in society—over expanding temporary or circular work programs. Countries should promote regular migration pathways that ensure full worker rights, facilitate social and family cohesion, and provide options for permanent residence and meaningful participation in civic life.
Commenting on the report during the panel discussion, Fernando de la Mora, who is part of IMRF discussions through the Economic, Social, Human Rights and Humanitarian Section of Mexico's UN mission, reiterated his government's support for a commitment to decent work in origin and destination countries, and summed up the report's goals this way:
"Borders divide—but they also unite."