2017 Calendar of Events
April 24
Anniversary of the Rana Plaza Disaster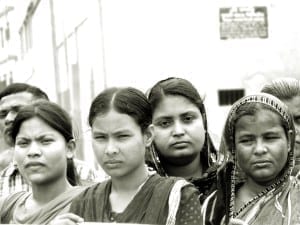 Workers will commemorate the anniversary of the deadly Rana Plaza building collapse in Bangladesh, in which 1,100 garment workers were killed as the multi-story building pancaked in a preventable accident that also left thousands severely injured. Although garment workers gained more freedom to form unions after the Rana Plaza disaster, hundreds of garment workers were arrested in December after they went on strike for a living wage, part of what union leaders see as increasingly closing space for civic protest and freedom to form unions.
---
---
March 6
UN Side Event: Freedoms of Association and Peaceful Assembly in the Workplace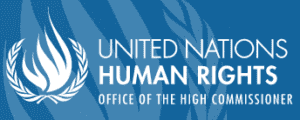 On Monday, March 6, the International Labor Organization and the Office of the High Commissioner for Human Rights will host a side event during which speakers will discuss challenges and opportunities for the advancement of freedoms of peaceful assembly and association in the workplace, as well as efforts to seek greater alliances between human rights and labor rights actors. Maina Kiai, UN Special Rapporteur on the Rights to Freedom of Peaceful Assembly and of Association, presented his landmark 2016 report to the United Nations General Assembly in October.
The Solidarity Center, AFL-CIO, the UN Office of the High Commissioner, the International Labor Organization, the International Trade Union Confederation and CIVICUS are sponsoring the event.
More information here.
When: 12 noon-2:00 p.m.
Where: Room XXI, Palais des Nations, Geneva, Switzerland
RSVP required
Watch the event on Facebook Live beginning 6 a.m. ET here.
Speakers include Maina Kiai; Kate Gilmore, United Nations Deputy High Commissioner for Human Rights; Deborah Greenfield, Deputy Director General for Policy, International Labor Organization; Raquel Gonzalez, Director Geneva Office, International Trade Union Confederation; and Shawna Bader-Blau, Executive Director, Solidarity Center.
IMPORTANT – Accreditation procedure for those who do not have an NGO or conference badge to access the venue:
Please send the following information to Mr. Hassan Kurdi (hkurdi@ohchr.org) and cc Mr. Guillaume Pfeifflé (gpfeiffle@ohchr.org ), by Thursday 2 March 3pm (Geneva time):
First and surname; and 
Name of the organization where you work
You may collect your visitor badge at the Pregny gate entrance of Palais des Nations, upon presentation of a valid ID with photo, one hour prior to the event. Please note that March 6 is expected to be a busy period for accreditation due to the Human Rights Council session, so please allow sufficient time for the procedure (between 60 minutes and 90 minutes).
Map of Palais des Nations here.
If you have any questions, please contact Messrs. Kurdi and Pfeifflé.
---
---
March 8
International Women's Day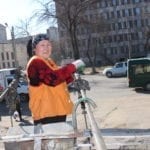 The United Nations on March 8 marks International Women's Day as a time to reflect on the status of women throughout the world. Although women account for the majority of global work—contributing 52 percent compared with 48 percent for men—women earned 24 percent less than men in 2015. Women carry out three of every four hours of unpaid work. In contrast, men account for two of every three hours of paid work. In low-income countries 86 percent of women are employed in vulnerable employment, compared with 77 percent of men.
---
---