2017 Calendar of Events
Friday, December 1, 2017
World Aids Day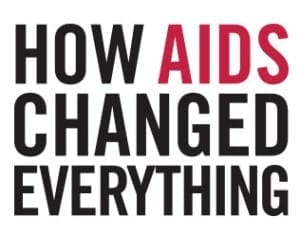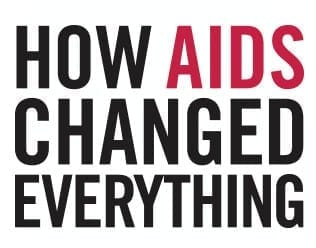 The United Nations set a goal to end AIDS by 2030, and each year marks December 1 as World AIDS Day to encourage people around the world to take action to prevent HIV/AIDS by educating and sharing information on how to prevent the disease.
---
---
 Saturday, November 25, 2017
International Day for the Elimination of Violence against Women
One-third of women globally have experienced gender-based violence in their homes and on the job. Gender-based violence at work includes verbal abuse, threats of abuse, sexual abuse, bullying, psychological abuse, threats of murder and murder, economic and financial abuse, stalking and forced prostitution.
Each year, the United Nations sets November 24 as a day to reflect on, and take action against, this pervasive scourge.
---
---
 Friday, November 24, 2017
Tazreen Fire Anniversary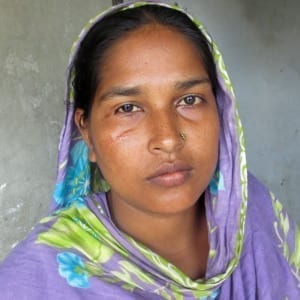 A deadly 2012 fire at the Tazreen Fashions Ltd. factory in Bangladesh killed 112 garment workers and injured hundreds more. Five years later, many survivors and their families say they have received little or no compensation, and many survivors are unable to work again. Learn more.
---
---
 Wednesday, November 15, 2017
When: 6 p.m. -9 p.m. EST
Where: Long View Gallery, 1234 9th Street, Washington, D.C.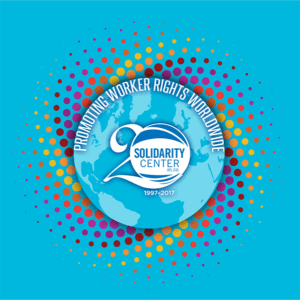 Over the past 20 years, we have advanced equality and inclusion; solidarity; partnership; rights-based worker empowerment; and the dignity of work around the world. Join us as we celebrate the last two decades and support us for the next 20 years. Join Solidarity Center Board Chairman and AFL-CIO President Richard Trumka as we recognize Sen. Sherrod Brown for his leadership to protect
worker rights and the brave union and community activists from the frontlines of social justice in Colombia.
BUY TICKETS AND SPONSOR THE CELEBRATION HERE!!
---
---
Wednesday, November 15, 2017
When: 10 a.m. -3 p.m. EST
Where: 815 16th Street, NW, Washington, D.C.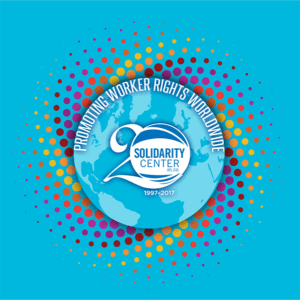 Over the past 20 years, we have advanced equality and inclusion; solidarity; partnership; rights-based worker empowerment; and the dignity of work around the world. To help us celebrate, come hear from the editors of the newly published, Informal Workers and Collective Action: A Global Perspective, on how unions are using social and economic justice tools to organize workers, and how workers are sharing their successes with others seeking dignity on the job, justice in their communities and greater equality in the global economy. The book was produced by Rutgers University and WIEGO, with support from the Solidarity Center.
RSVP here. WATCH FOR THE FULL AGENDA!
---
---
 Tuesday, October 17, 2017
Side Event: Expanding Civic Space at the UN
When: 1:15-2:30 p.m.
Where: UN Headquarters, New York, Conference Room E

Co-sponsored by the Solidarity Center, the side event at the UN General Assembly meeting in New York City will bring together the UN Special Rapporteur on the rights to peaceful freedom of association and of assembly, national representatives, UN bodies and civil society representatives to discuss strategies to more effectively promote and protect civic space in the UN system through the development of responsive and inclusive UN mechanisms and processes.
---
---
 Monday, September 25, 2017
Africa Experts Speak on Illicit Financial Flows (IFFs) at UC Berkeley Labor Center
When: 6:30 p.m.-8 p.m. PST
Where: 2521 Channing Way, Berkeley, CA
Join a Solidarity Center delegation of experts from African trade unions and civil society organizations on illicit financial flows (IFFs). Free and open to the public. Registration required.
More here.
---
---
 Wednesday, August 2, 2017
Leveraging Reconstruction: Opportunities for Creating Good Jobs (Nepal)
When: 9:00 a.m. -10:30 a.m. EDT
Where: Online. Register now!
Presenters will share findings from a new report from the Solidarity Center and JustJobs Network (JJN), Rebuilding Nepal: Creating Good Jobs Amid Reconstruction and Migration.
Also, hear from the researchers as they discuss the methodologies used to distill these key insights.
---
---
 Tuesday, July 18
Nelson Mandela Day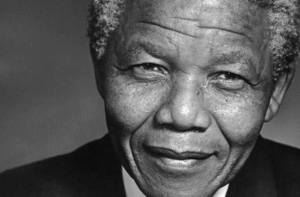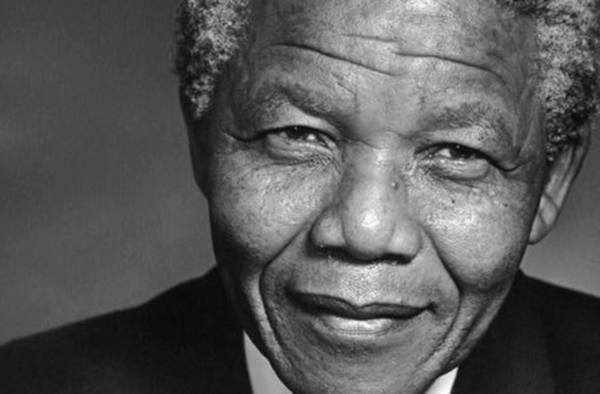 The global union movement celebrates Nelson Mandela on the 97th anniversary of his birth. Nelson Mandela International Day was launched in 2009 via unanimous decision of the United Nations General Assembly.
In championing justice, equality and democracy, Mandela made it clear that worker rights are an essential part of achieving those goals. As he said: "The kind of democracy that we all seek to build demands that we deepen and broaden the rights of all citizens. This includes a culture of workers' rights."
---
---
 July 3-4
10th People's Global Action on Migration, Development and Human Rights
Friedrich-Ebert-Stiftung headquarters, Berlin, Germany.
---
---
 June 28-July 1
Global Forum on Migration and Development (GFMD)
June 29-July 1
GFMD Civil Society Days
Hotel Palace Berlin, Berlin, Germany.
June 28-30
10th GFMD Summit
Federal Foreign Office, Berlin, Germany.
---
---
 Friday, June 16
International Domestic Workers Day
Today marks the fourth anniversary of the United Nation's passage of Domestic Workers Convention 189, which asserts that domestic workers are entitled to the same basic rights as those available to other workers, including weekly days off, limits to hours of work, minimum wage coverage, overtime compensation, and clear information on the terms and conditions of employment.
---
---
Thursday, June 8
SIDE EVENT AT THE 35TH SESSION OF THE HUMAN RIGHTS COUNCIL: RIGHTS TO FREEDOM OF PEACEFUL ASSEMBLY AND OF ASSOCIATION IN THE U.S.

This side event will cover the findings and conclusions of a recent report by the former UN Special Rapporteur on Freedom of Assembly and Association, Maina Kiai, about his official visit to the United States, which took place in July 2016. Speakers will discuss the serious threats and challenges to exercising the rights of freedom of assembly and association in the United States, especially in the years that lie ahead.
When: 3:00-4:30 p.m.
Where: Room XXI, Palais des Nations, Geneva, Switzerland
RSVP required
The event is co-sponsored by the American Civil Liberties Union, CIVICUS, The Solidarity Center, and the AFL-CIO.
A livestream will be provided by CIVICUS at https://www.facebook.com/CIVICUS/.
Panelists:
Maina Kiai, Former UN special rapporteur on the rights to freedom of assembly and peaceful association
Shannon Lederer, Director of Immigration Policy, AFL-CIO
Carlos Garcia, Puente Movement in Arizona
Abi Hassen, Co-founder of Black Movement Law Project
Holly Bird, Attorney, Co-founder of Water Protectors Legal Collective (joining via video)
Report here.
---
---
Monday, June 12
 World Day Against Child Labor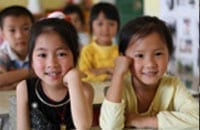 The most recent global estimates suggest some 120 million children between the ages of 5 and 14 are involved in child labor, with boys and girls in this age group almost equally affected. The persistence of child labor is rooted in poverty and lack of decent work for adults, lack of social protection and a failure to ensure that all children are attending school through to the legal minimum age for admission to employment.
The annual World Day Against Child Labor, established by the United Nations, is an opportunity to raise your voice against child labor and in the call for all children to have a right to education. This year, the is on the importance of quality education as a key step in tackling child labor.
---
---
 April 24
Anniversary of the Rana Plaza Disaster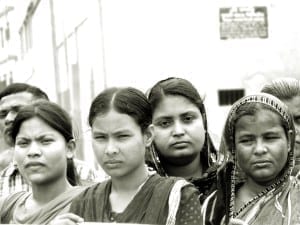 Workers will commemorate the anniversary of the deadly Rana Plaza building collapse in Bangladesh, in which 1,100 garment workers were killed as the multi-story building pancaked in a preventable accident that also left thousands severely injured. Although garment workers gained more freedom to form unions after the Rana Plaza disaster, hundreds of garment workers were arrested in December after they went on strike for a living wage, part of what union leaders see as increasingly closing space for civic protest and freedom to form unions.
---
---
March 6
UN Side Event: Freedoms of Association and Peaceful Assembly in the Workplace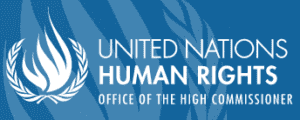 On Monday, March 6, the International Labor Organization and the Office of the High Commissioner for Human Rights will host a side event during which speakers will discuss challenges and opportunities for the advancement of freedoms of peaceful assembly and association in the workplace, as well as efforts to seek greater alliances between human rights and labor rights actors. Maina Kiai, UN Special Rapporteur on the Rights to Freedom of Peaceful Assembly and of Association, presented his landmark 2016 report to the United Nations General Assembly in October.
The Solidarity Center, AFL-CIO, the UN Office of the High Commissioner, the International Labor Organization, the International Trade Union Confederation and CIVICUS are sponsoring the event.
More information here.
When: 12 noon-2:00 p.m.
Where: Room XXI, Palais des Nations, Geneva, Switzerland
RSVP required
Watch the event on Facebook Live beginning 6 a.m. ET here.
Speakers include Maina Kiai; Kate Gilmore, United Nations Deputy High Commissioner for Human Rights; Deborah Greenfield, Deputy Director General for Policy, International Labor Organization; Raquel Gonzalez, Director Geneva Office, International Trade Union Confederation; and Shawna Bader-Blau, Executive Director, Solidarity Center.
IMPORTANT – Accreditation procedure for those who do not have an NGO or conference badge to access the venue:
Please send the following information to Mr. Hassan Kurdi (hkurdi@ohchr.org) and cc Mr. Guillaume Pfeifflé (gpfeiffle@ohchr.org ), by Thursday 2 March 3pm (Geneva time):
First and surname; and 
Name of the organization where you work
You may collect your visitor badge at the Pregny gate entrance of Palais des Nations, upon presentation of a valid ID with photo, one hour prior to the event. Please note that March 6 is expected to be a busy period for accreditation due to the Human Rights Council session, so please allow sufficient time for the procedure (between 60 minutes and 90 minutes).
Map of Palais des Nations here.
If you have any questions, please contact Messrs. Kurdi and Pfeifflé.
---
---
 March 8
International Women's Day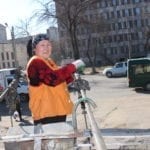 The United Nations on March 8 marks International Women's Day as a time to reflect on the status of women throughout the world. Although women account for the majority of global work—contributing 52 percent compared with 48 percent for men—women earned 24 percent less than men in 2015. Women carry out three of every four hours of unpaid work. In contrast, men account for two of every three hours of paid work. In low-income countries 86 percent of women are employed in vulnerable employment, compared with 77 percent of men.
---
---