2016 Calendar of Events
March 6
ILO Side Event: Freedoms of Association and Peaceful Assembly in the Workplace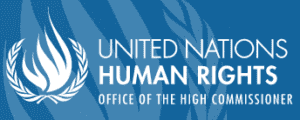 Maina Kiai, UN Special Rapporteur on the Rights to Freedom of Peaceful Assembly and of Association, presents his landmark 2016 report to the United Nations General Assembly in an ILO event during which speakers will discuss challenges and opportunities for the advancement of freedoms of peaceful assembly and association in the workplace, as well as efforts to seek greater alliances between human rights and labor rights actors.
When: 12 noon-2:00 p.m.
Where: Room XXI, Palais des Nations, Geneva, Switzerland
Speakers include Maina Kiai; Kate Gilmore, United Nations Deputy High Commissioner for Human Rights; Deborah Greenfield, Deputy Director General for Policy, International Labor Organization; Raquel Gonzalez, Director Geneva Office, International Trade Union Confederation; and Shawna Bader-Blau, Executive Director, Solidarity Center.
---
---
March 8
International Women's Day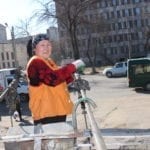 The United Nations on March 8 marks International Women's Day as a time to reflect on the status of women throughout the world. Although women account for the majority of global work—contributing 52 percent compared with 48 percent for men—women earned 24 percent less than men in 2015. Women carry out three of every four hours of unpaid work. In contrast, men account for two of every three hours of paid work. In low-income countries 86 percent of women are employed in vulnerable employment, compared with 77 percent of men.
---
---